Noctua NF-P14s Redux 1500 Review
Introduction
Noctuas Redux's lineup of fans is known to perform almost like the mainstream lineup without the huge price increase. Let's see if their 140mm P14s can keep that promise alive!
Positive
OK Noise-to-Performance Ratio
Good Price
Quality
What's in the Box?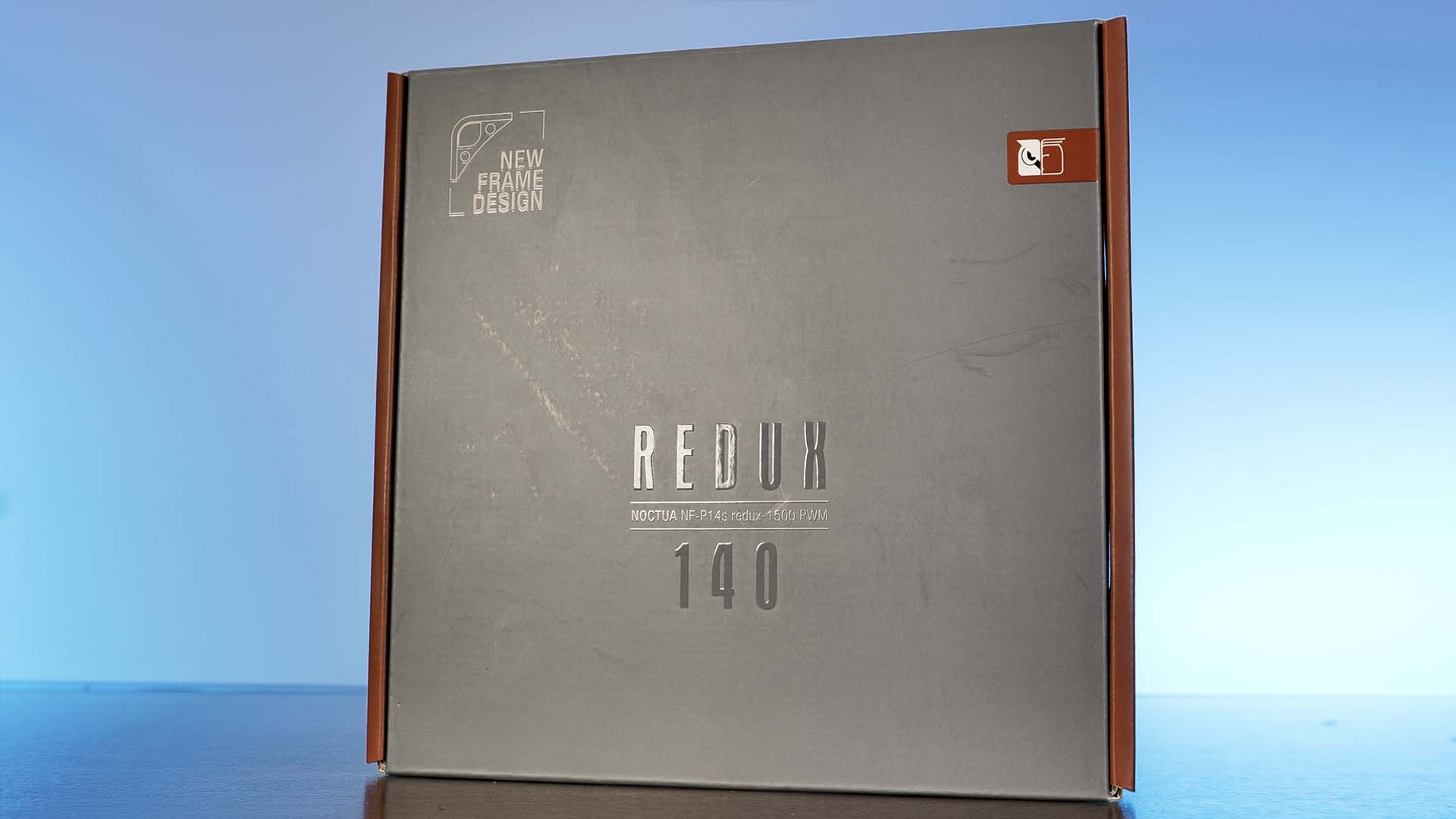 A Noctua NF-P14s Redux fan comes in the usual Noctua Redux-like package.
Inside a very simple box with some redux branding, we will find nothing but a P14s fan accompanied by a set of fan screws.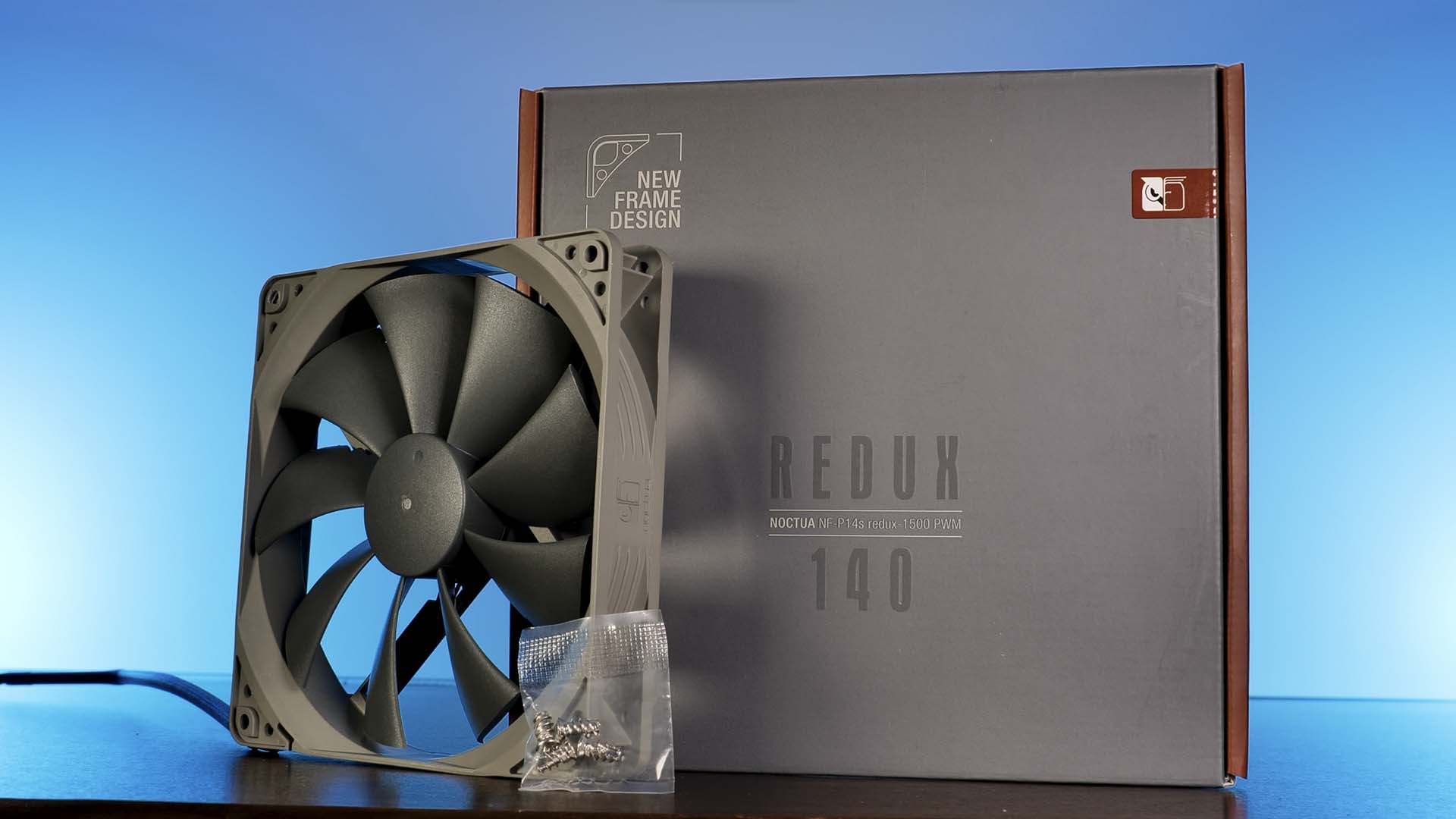 In total, there are 5 different sub-versions of the P14s with various maximum speeds and connection types. For the purpose of this review, we will solely focus on the 1500RPM quick 4-pin PWM version.
Down below we also added a short summary of the P14s's specs:
| | |
| --- | --- |
| Name | Noctua NF-P14s Redux |
| Size | 120x120x25mm |
| Speed | 1500RPM |
| Airflow | 78.69CFM |
| Static Pressure | 1.91mm/H2O |
| Noise | <25.8dBa |
| Connection | PWM (40cm) |
| Bearing | SSO2 |
| RGB | No |
Installation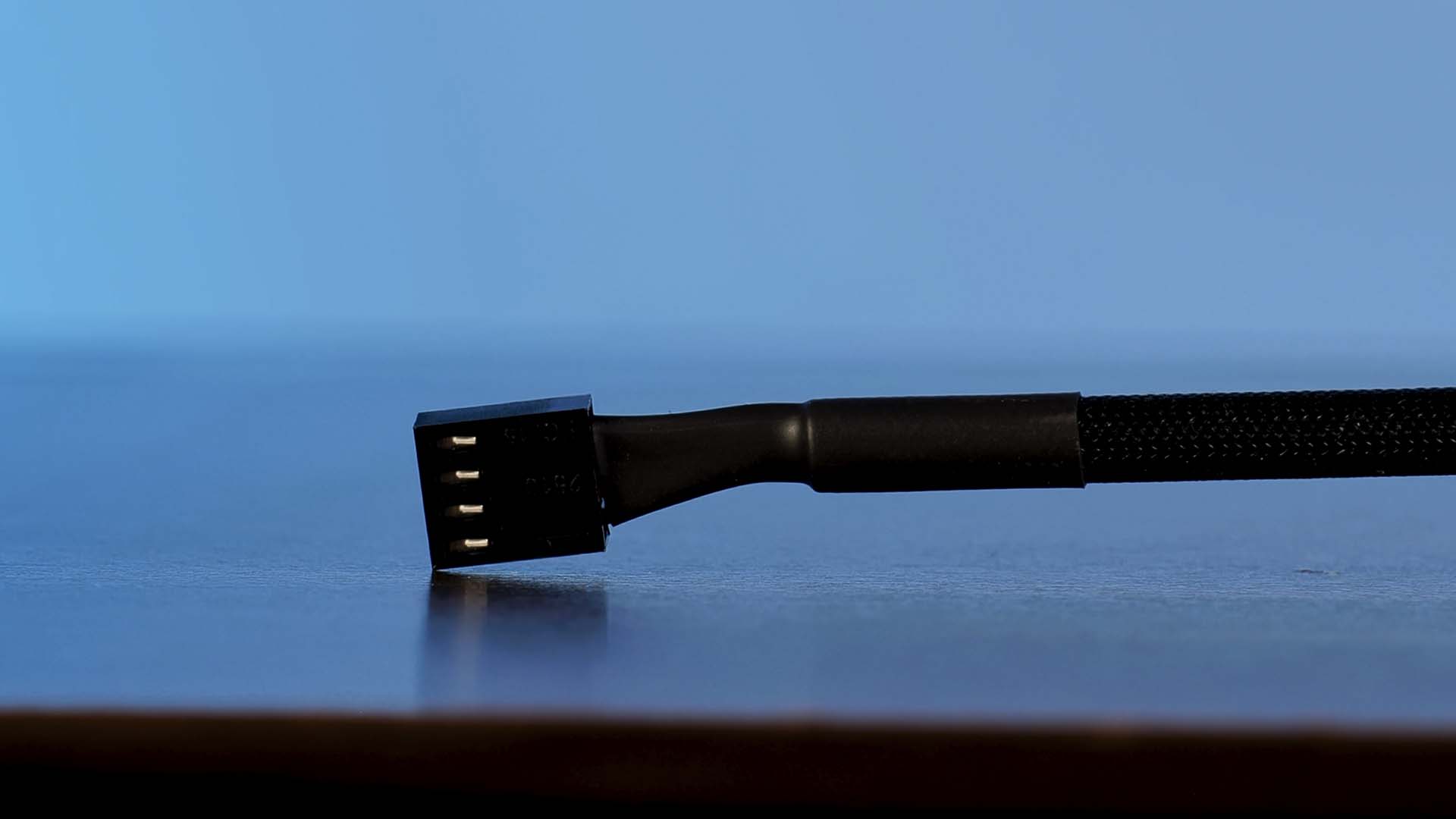 Installing a P14s is a fairly boring process. Place the fan where it's supposed to be installed, screw in the fan screws, and connect the fan using the 40cm long PWM cable. - done
Appearance
Colored in an all-grey mixed with dark grey accents color scheme, every Noctua Redux Fan offers a very simple look.
But it's not only the color that got simplified, gone are the indentations on the frame, and gone are the inner surface microstructures. All that is left is some indentations on the wing ends, and thankfully, a nicely sleeved cable cover.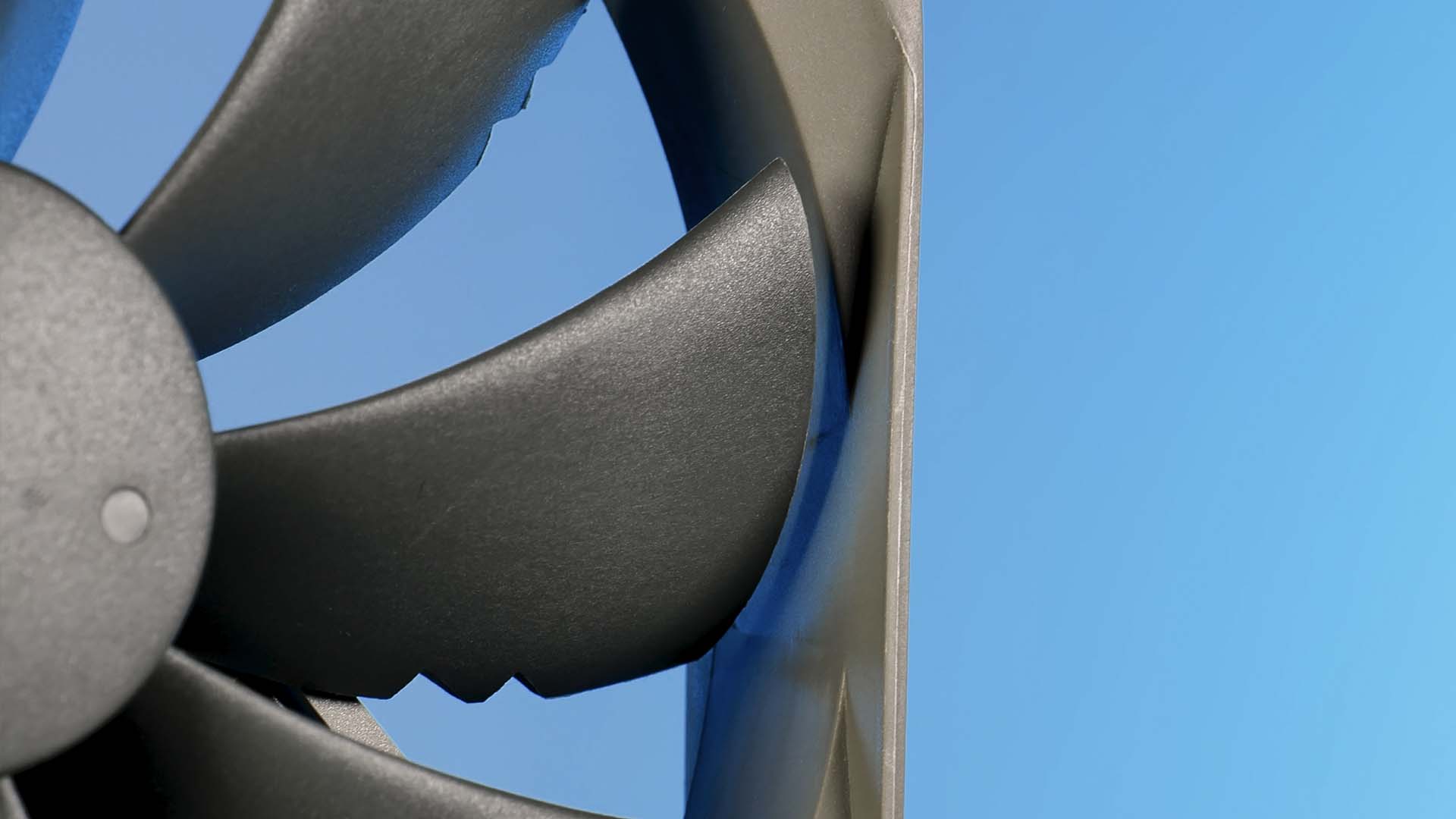 Although the fan is built using the simplest methods, keep in mind that its quality is still on the upper end.
Benchmark
We benchmarked the fan using our usual Test-Setup. Letting the Fan spin at its max 1500RPM, the P14s's managed to keep the CPU at 45.2°C. This places it right next to Cooler Master's Sickleflow 120, and NoiseBlocker's eloop B12 and B14.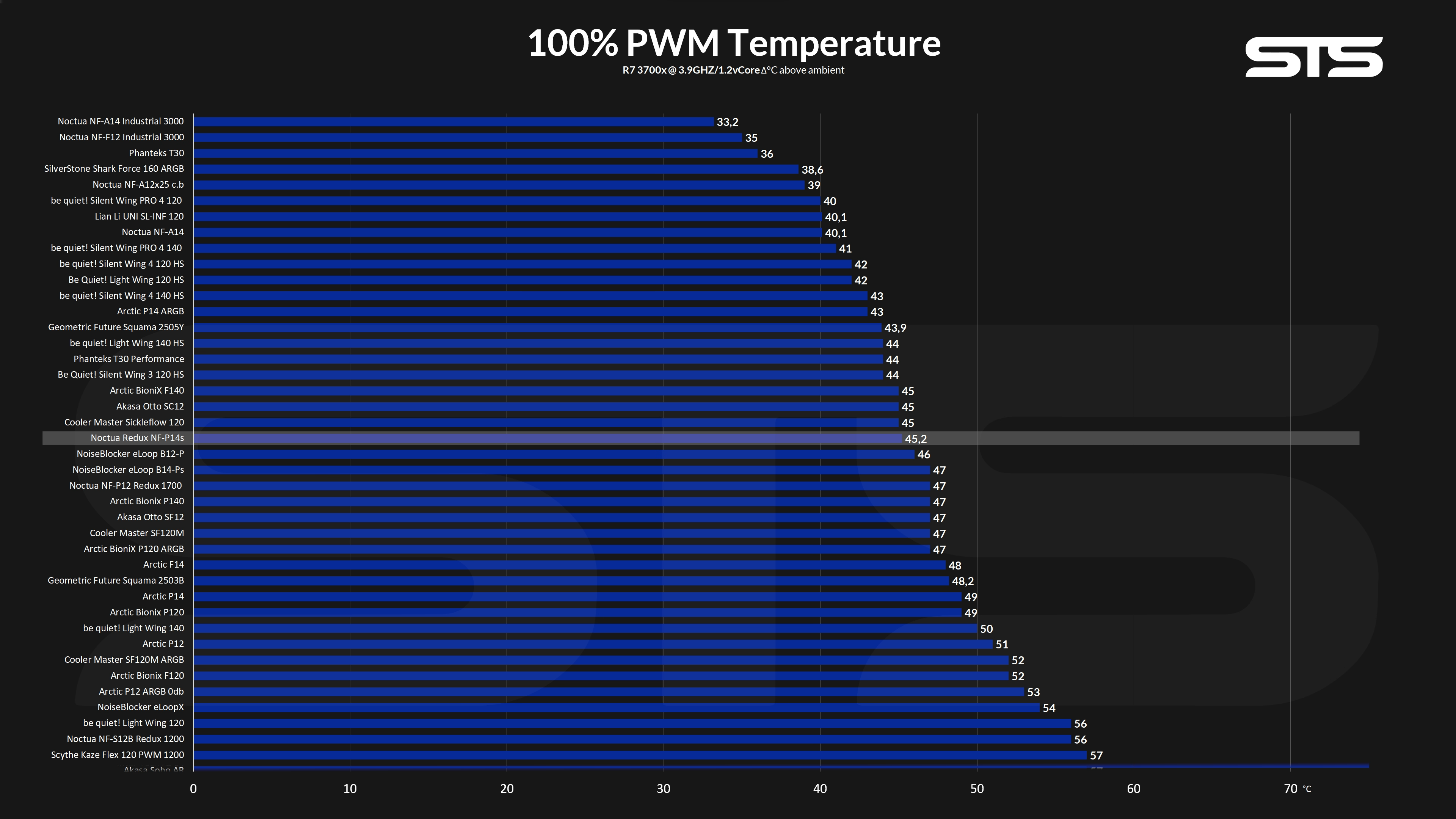 On the Noise to performance chart, we were able to see that the P14s are able to keep a noise-to-performance ratio right into the center of most fans. While they were slightly behind Arctic's F14 fans, they did beat the Arctic BioniX P140s substantially and compared to the smaller Redux P12, they were able to keep the CPU from thermal throttling a lot longer.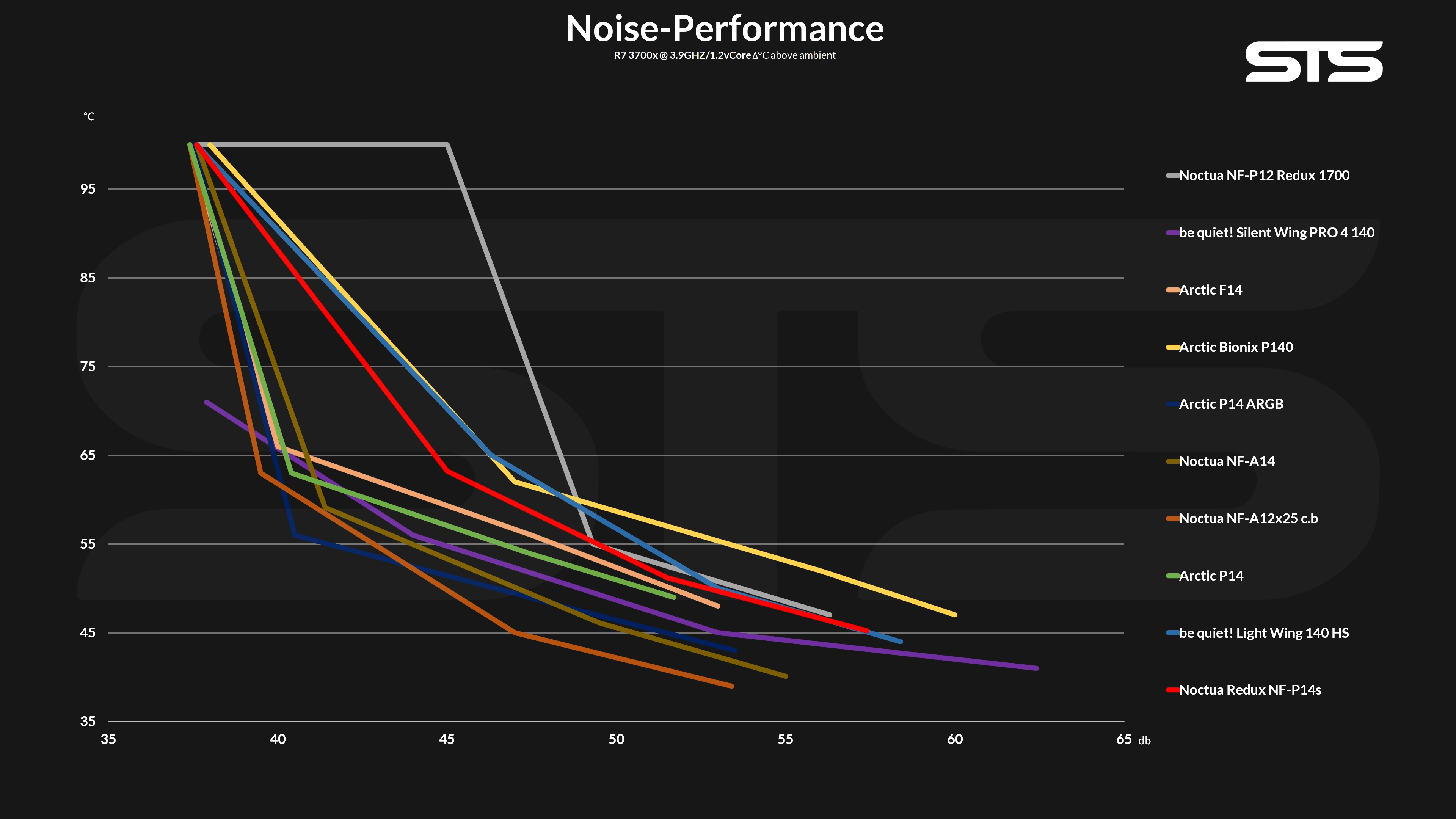 Conclusion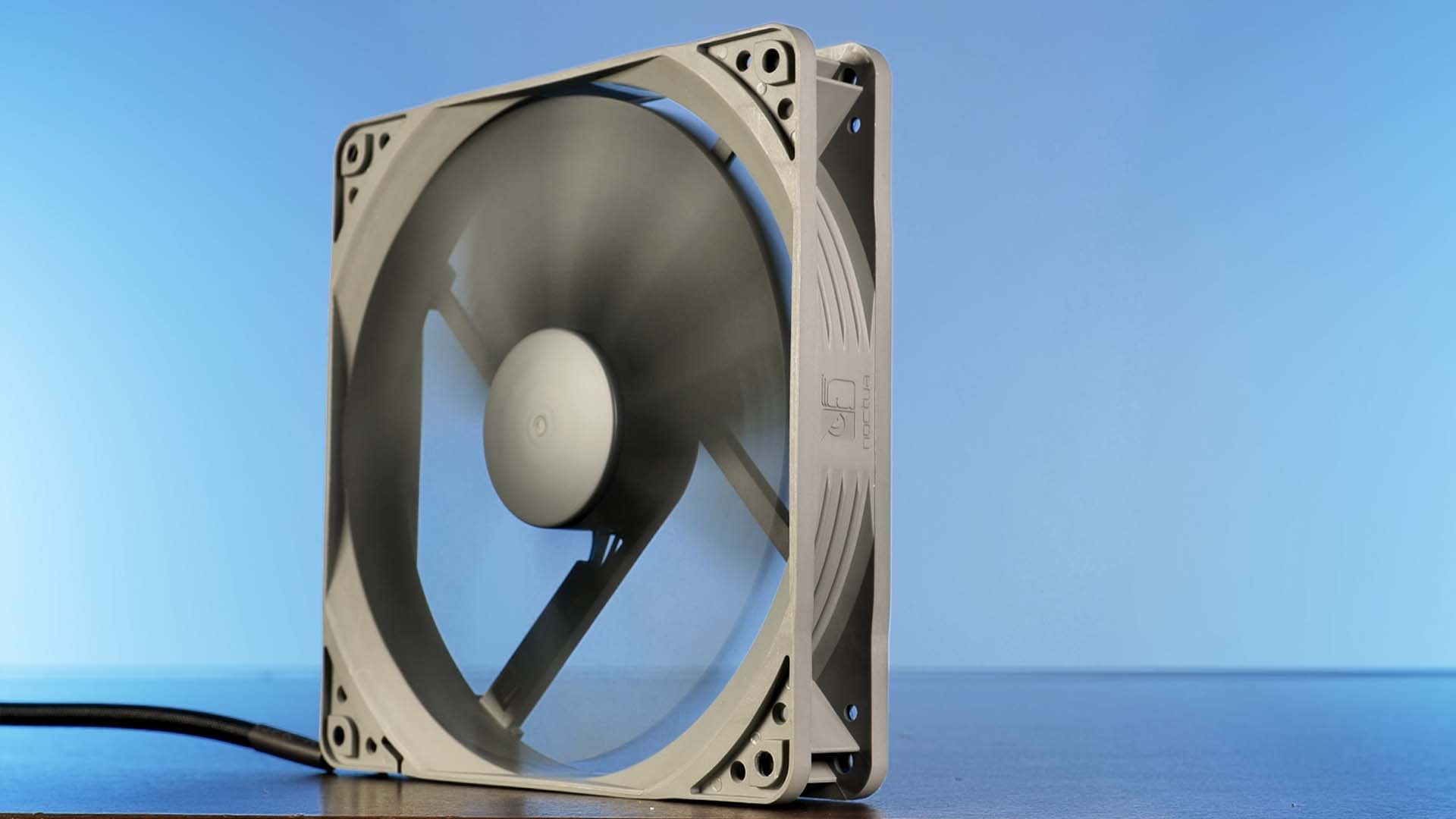 Overall, the P14s are quite good fans. They are able to perform almost as well as Arctic's F14s, and they are definitely better than things like be quiet's Light Wings 140 High Speed.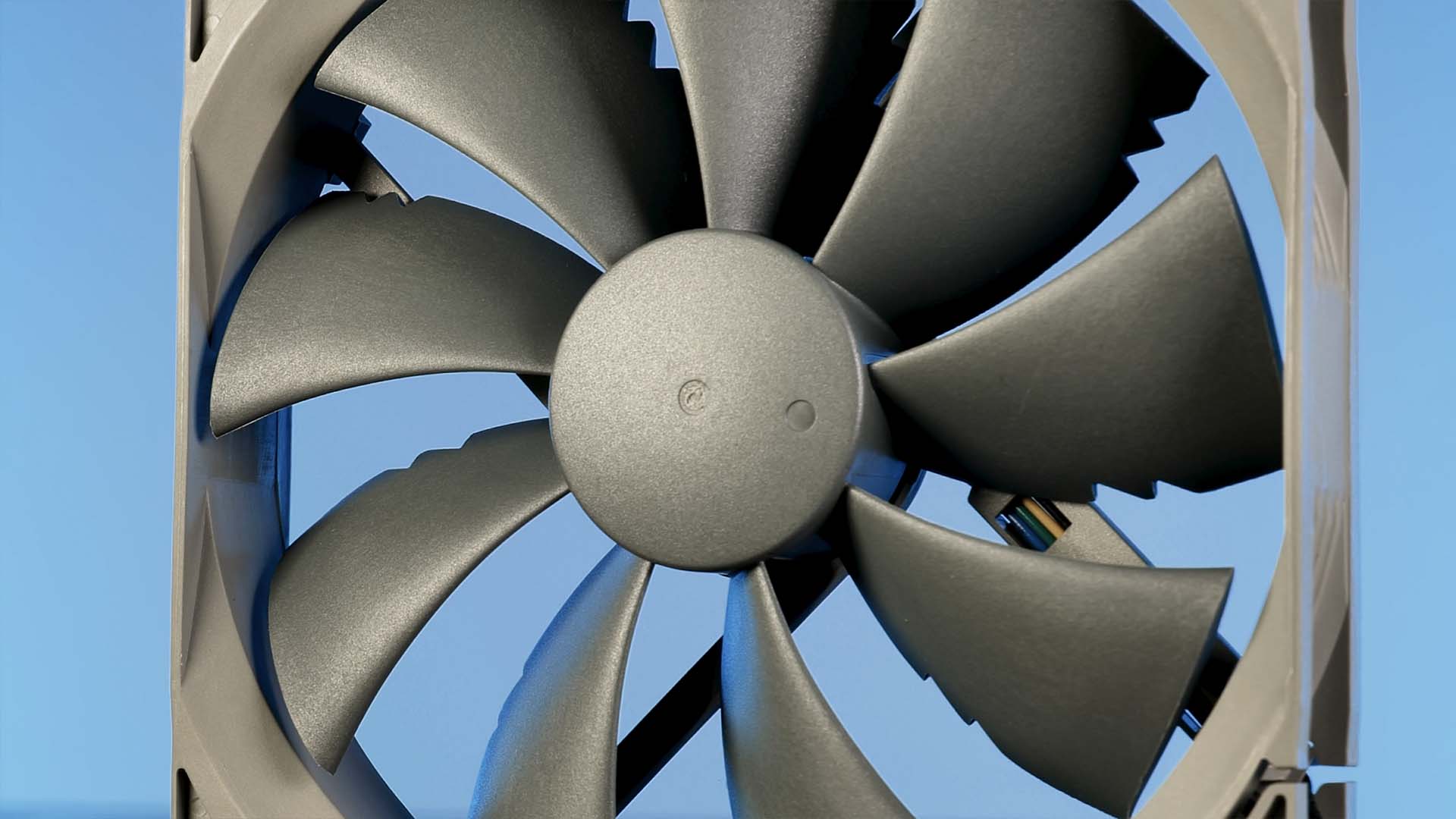 Build-quality-wise, they are also standing pretty strong. Although there are many things reserved for Noctua's main lineup, they can still be considered high-quality fans.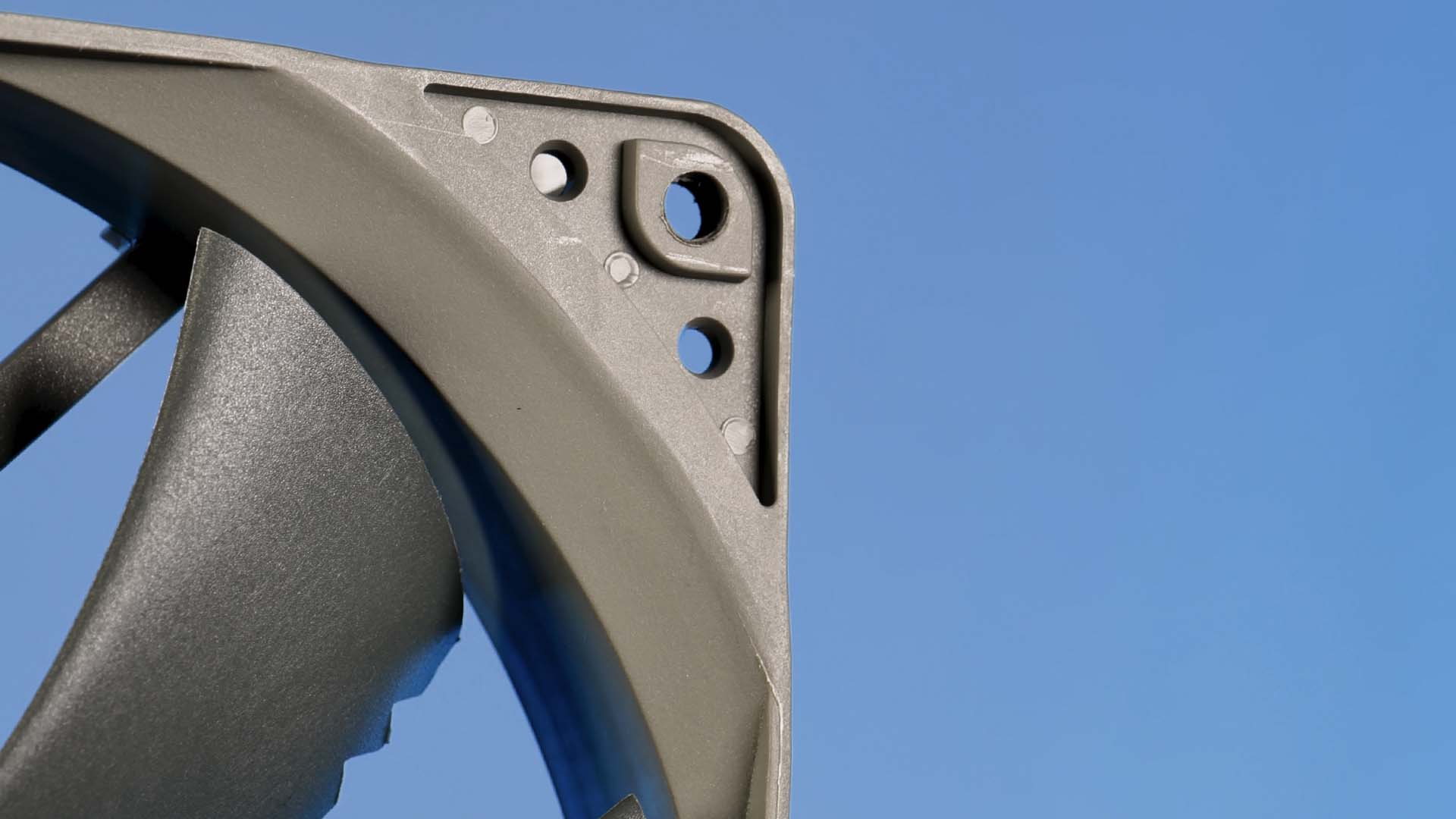 However, similarly to Noctua's smaller 120mm Redux lineup, the price decrease from their main lineup doesn't seem to be big enough to justify them. Sure, their performance is average comparing a big group of fans, however, if you pick the right contestants, their price-to-performance doesn't seem quite right. Compared to an Arctic F14, they do not reach quite the performance level, however, they are more expensive. Therefore, we can definitely say that a set of P14s's is no mistake, however, if the price is the main focus, we would advise taking a look at the F14s.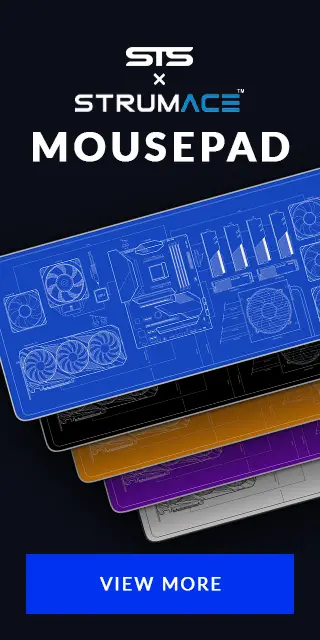 Top Reviews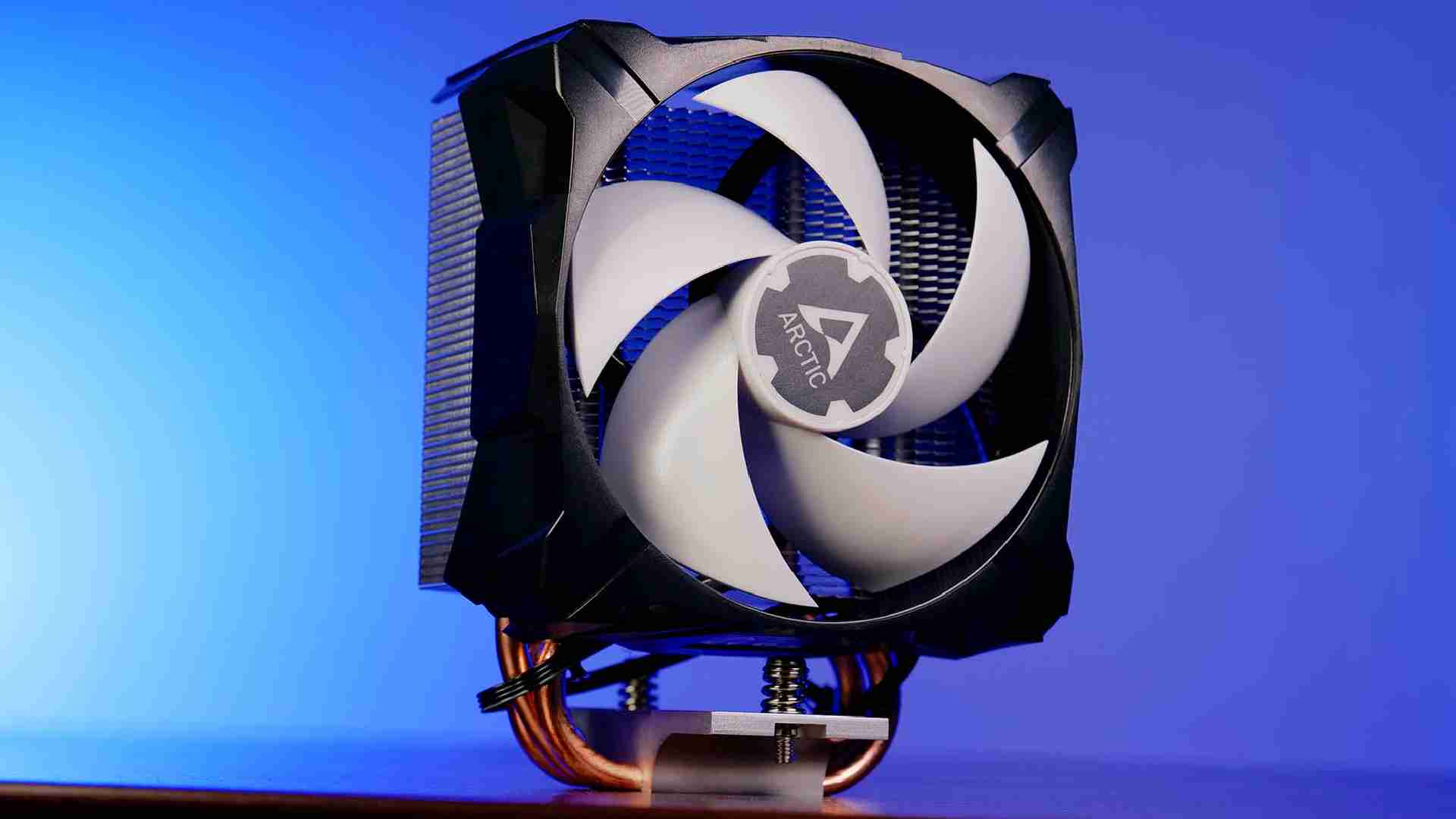 Arctic Freezer A13X / i13X Review
Although the Arctic Freezer A13X & i13X might look like a normal cooler, don't be mistaken. This miniature single tower coole
Read More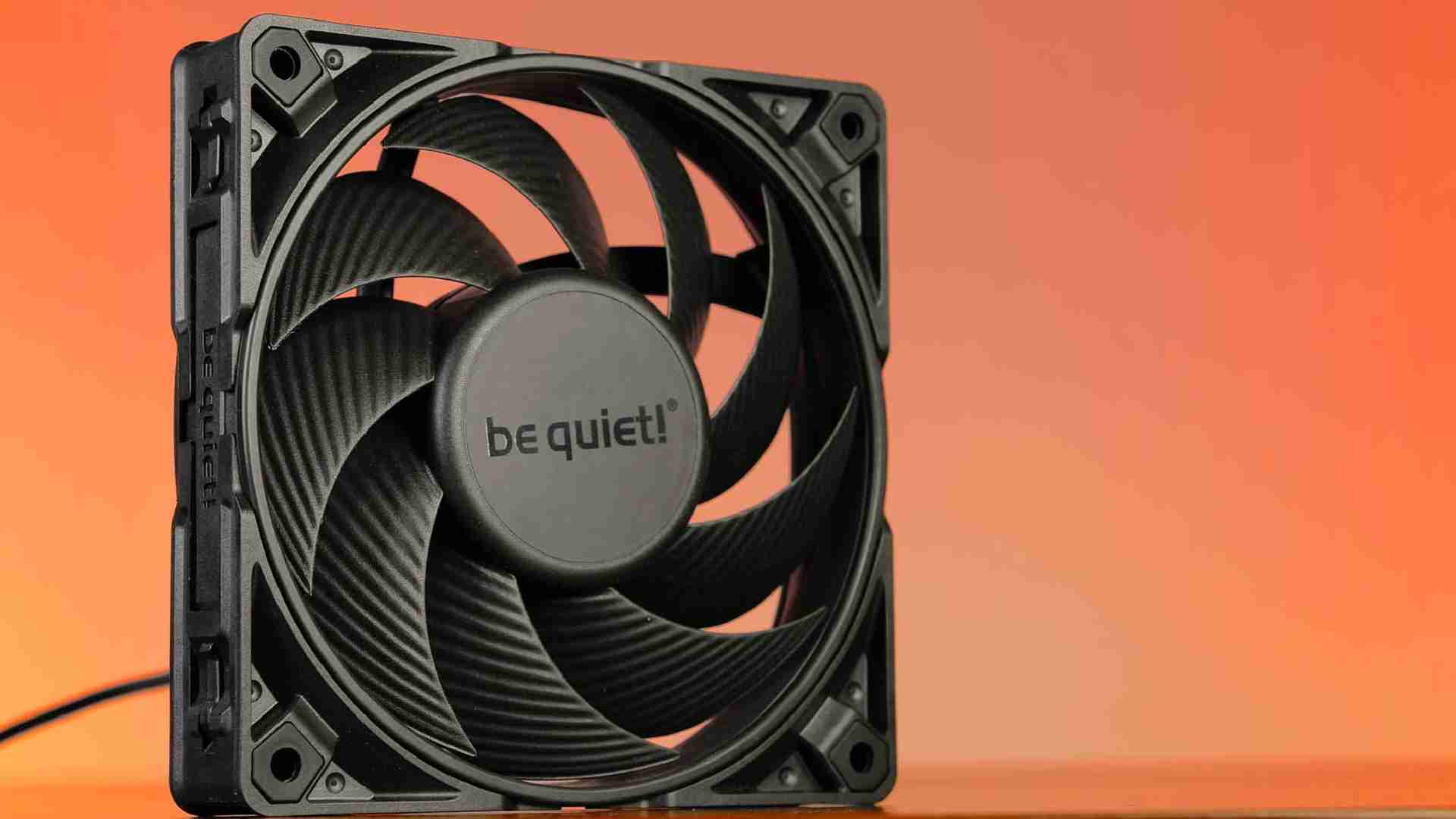 be quiet! Silent Wing Pro 4 120 Review
be quiet!s newest Silent Wing 4 iteration promises excellent cooling performance while maintaining the Noise Level be quiet!
Read More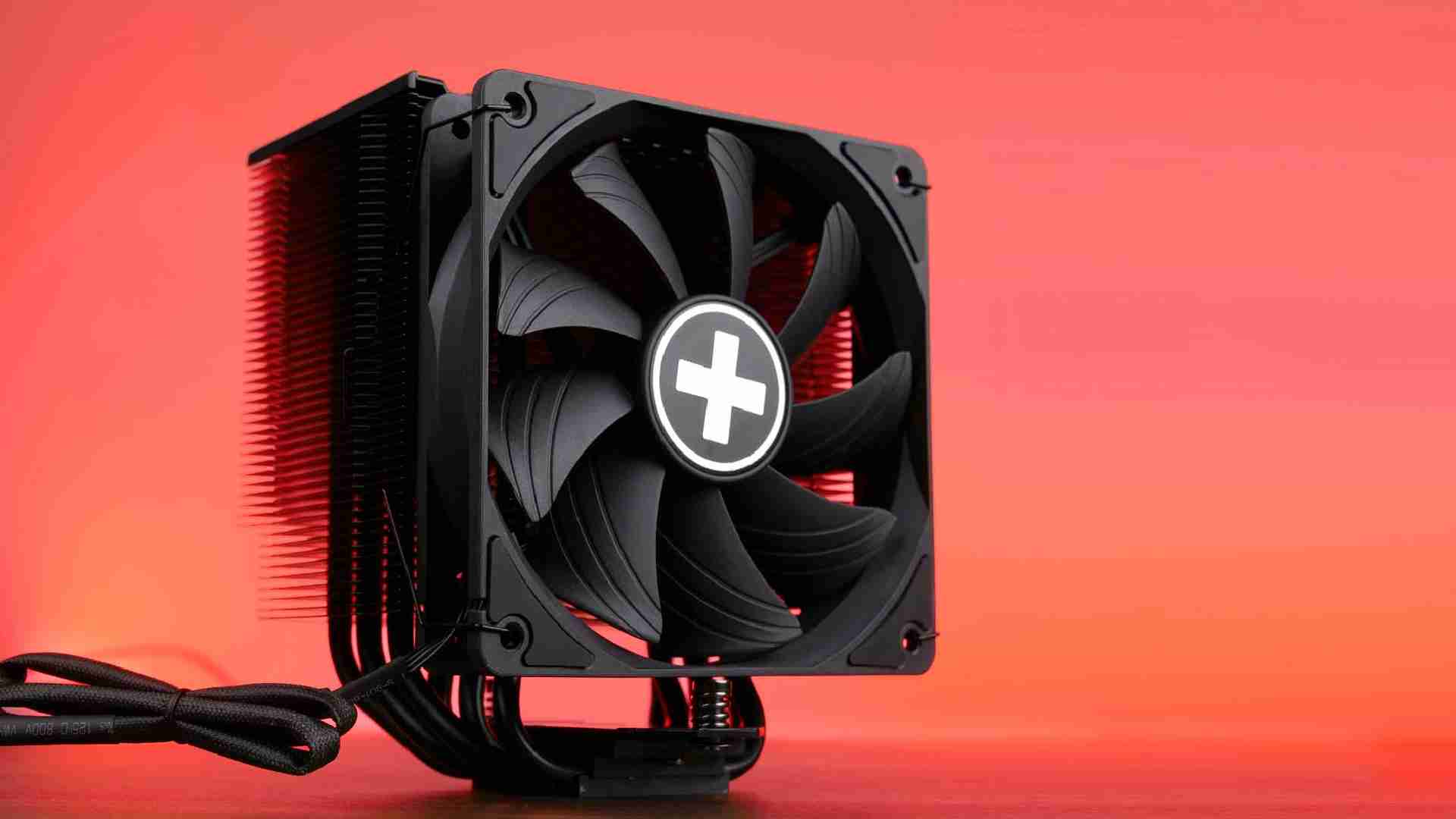 Xilence M906 XC081 Review
Xilence has an excellent track record of creating incredibly affordable coolers that perform like the competitions best. Lets
Read More
Recommended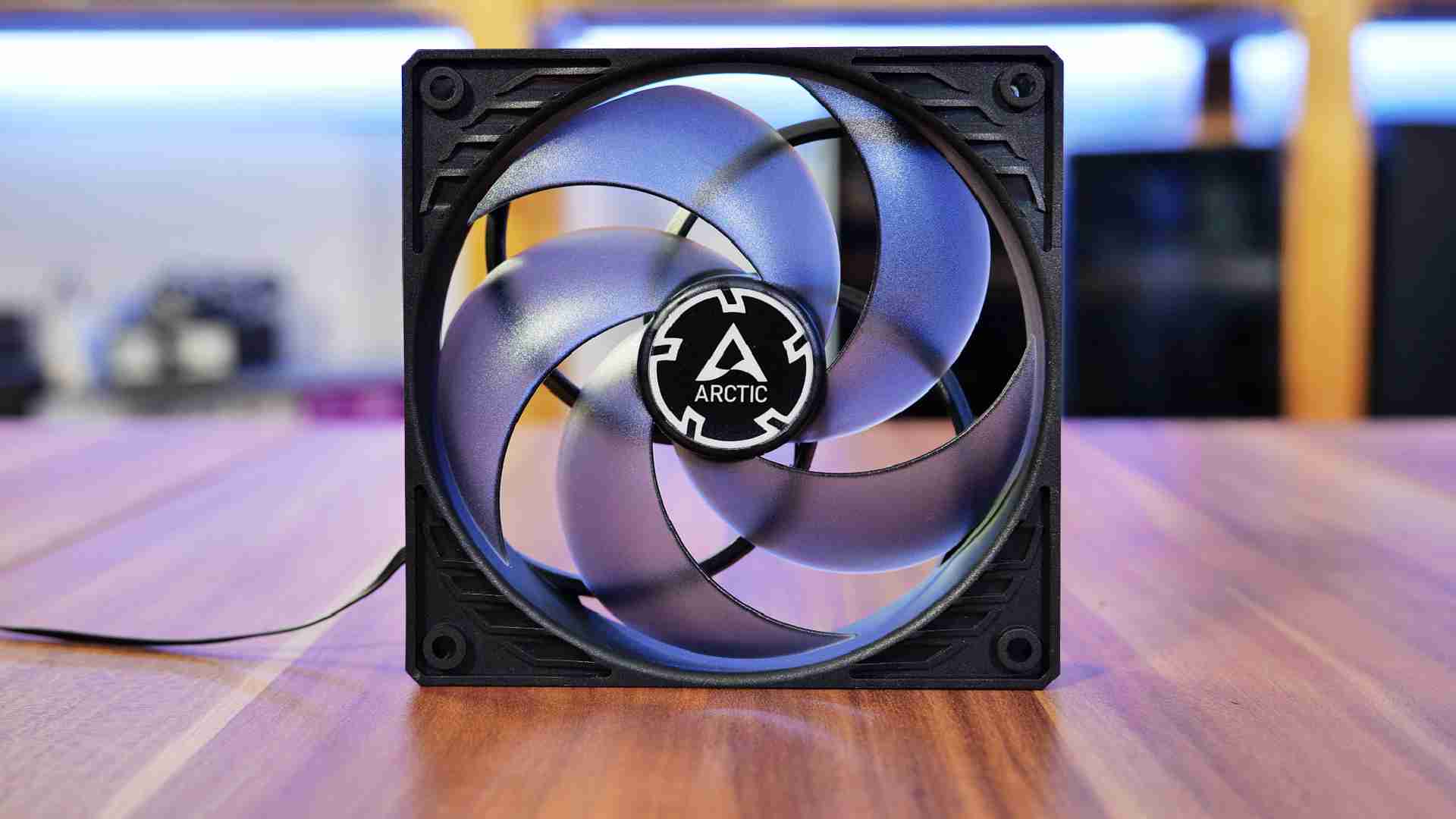 Arctic P12 PWM PST Review
Arctics Lineup is not only extremely Budget-friendly but also seems to be performing pretty well (according to the spec sheet
Read More