Kolink Rocket Heavy
Introduction
There are many things where the rule "Bigger is better" applies. But not for PC Cases! Sure, having a really big case may make it easier to install, cable manage, and cool. But there are few things as satisfying as looking back on a finished build and realize that you were able to cram the power of a High-End gaming rig into a case that is barely bigger than the average shoe carton. Meet our Shoe carton for today, the Kolink Rocket Heavy.
A Small-Form-Factor PC case that can provide you with Big-PC-Grade Performance while using a minimum amount of space.
Positive
Size
RTX 3000 Support
Watercooling Support
IO
2 Tempered Glass Sidepanels
Vertical GPU Support
Included PCIe Riser
Neutral
2x SSD
1x HDD
Removable HDD/SDD Plate
Only ITX Support
Negative
Feet should be bigger
Button Dust Filter
Plate blocking Frontal Airflow
Lack of Cable management
What's in the Box?
Just like we're used to, the Kolink Rocket Heavy comes in a Brown Carton Box. But unlike what we've seen so far, the box is barely bigger than a High-end GPU or Mainboard box. Ignoring the size, the unboxing experience remains exactly the same.
Inside the Box, we find the Rocket Heavy stuffed in between 2 higher-graded styrofoam blocks.
As half of the case is covered in Tempered Glass, we will also find that a lot of the case is covered in additional plastic protective foil.
Inside of the Rocket heavy, we can find a small bag of goodies that contains a couple of the usual screws and zip ties.
Note that you do not need any additional  Motherboard Spacers as the 4 that are required for an ITX Motherboard are already preinstalled.
Additionally, Kolink places a white carton Box inside the case, in there we can find the included PCIe riser that is required as the case only supports Vertical GPU installations.
Specs
Even if the Kolink Rocket Heavy counts as a tiny case, its spec sheet reveals that there is space for a lot (and powerful) hardware to cram in. We summarized the most important information below:
| | |
| --- | --- |
| Name | Kolink Rocket Heavy |
| Type | Small Form Factor |
| Mainboard Size | ITX |
| PSU Size | SFX / SFX-L |
| Color | Gunmetal-Grey |
| Side Panel | Tempered Glass (Both sides) |
| CPU Cooler Height | 85mm |
| GPU Length | 340mm |
| 2.5" Drives | 2x |
| 3.5" Drives | 1x |
| IO | 1x USB 3.2 Type-C / 2x USB 3.0 / 2x USB 2.0 |
| Dimensions | 350x180x265mm |
| RGB | No |
| Fan Spots | 2x 120mm / 1x 140mm |
| Watercooling | 1x 240/120mm Top |
| Extras | Included PCIe Riser |
Compatibility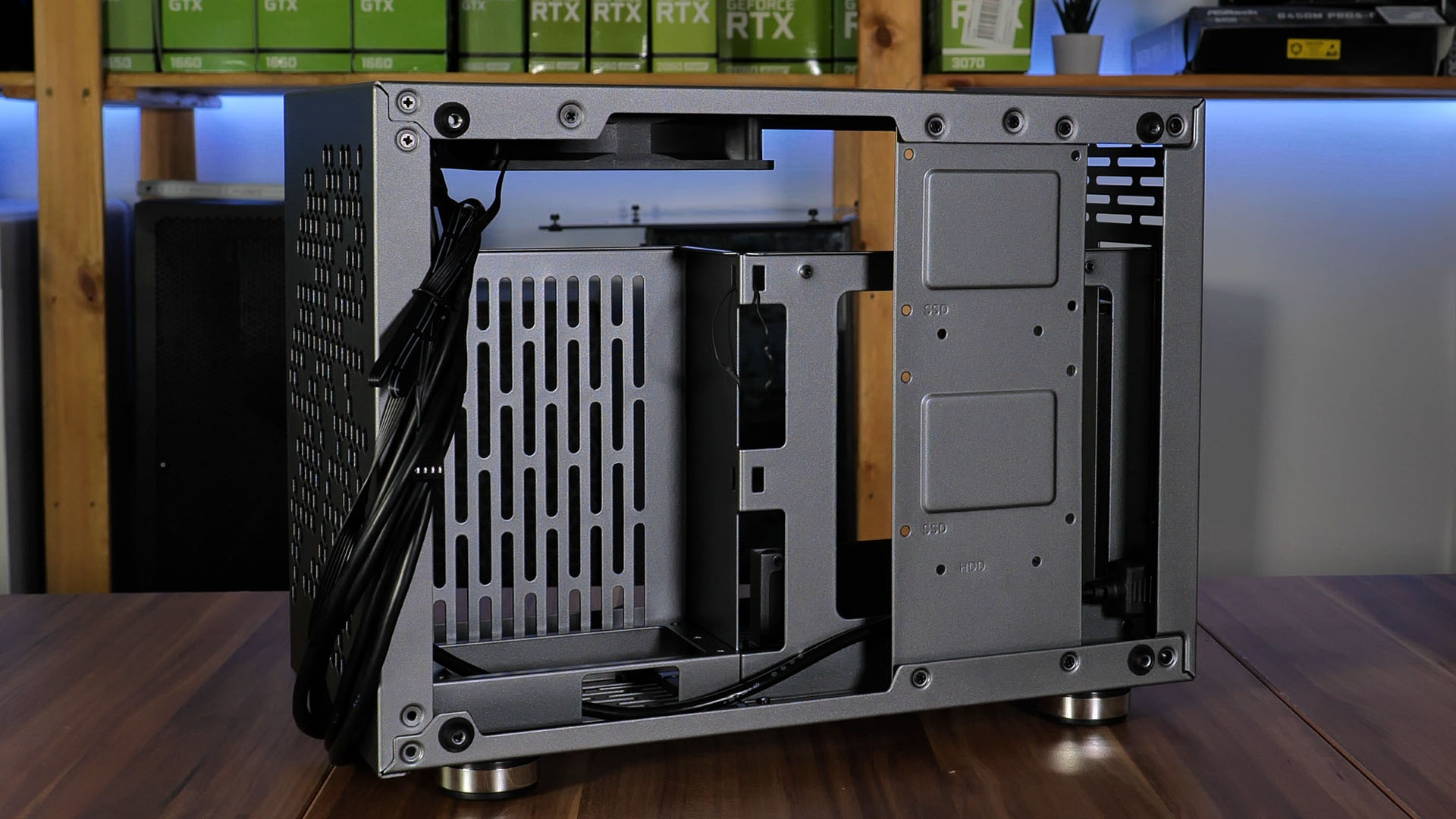 Being a (very) small form factor case, you have to keep in mind that the components used inside the Kolink rocket heavy need to be chosen very wisely.
On the Motherboard side, the Rocket heavy (only) supports the mini-ITX standard. The same applies to the PSU with SFX and SFX-L support.
Even if that compatibility list seems to be highly restrictive, it is still perfectly normal for cases of that size. And we would assume that people that want to go down the Mini-PC road are perfectly aware of those restrictions.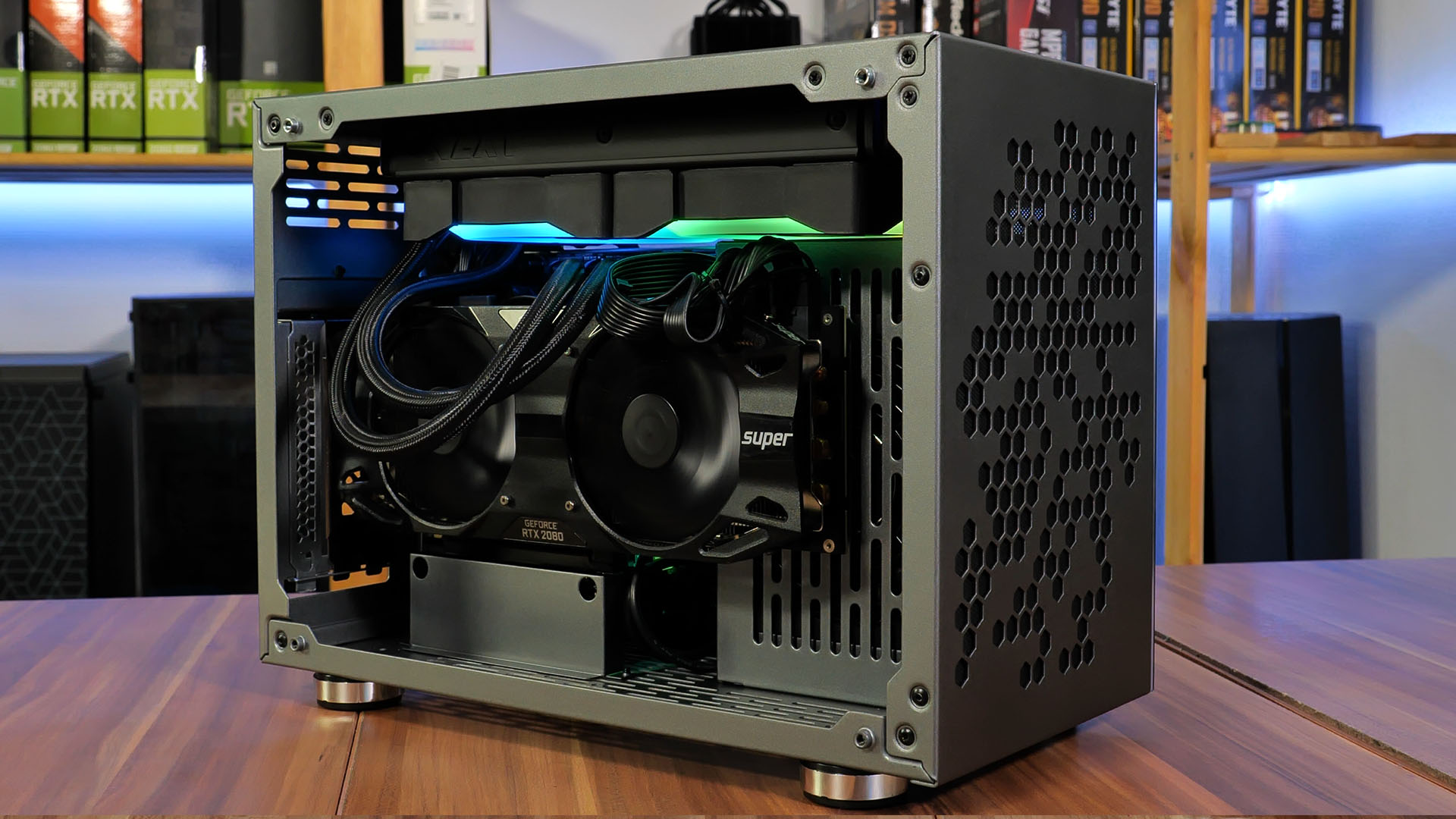 That being said, the Kolink Rocket Heavy is still able to surprise us with its other features. While using a PCI Riser and positioning it vertically across the complete length of the case, the Rocket heavy supports up to 340mm long GPUs. This means that there are few- to no restrictions when it comes to Graphics Cards.
Having RTX 2080 Supers/TIs, 3070, 3080, 3090 all supported really shows that even if you need to wisely choose a Motherboard and PSU, there is nothing keeping you from building a real power machine.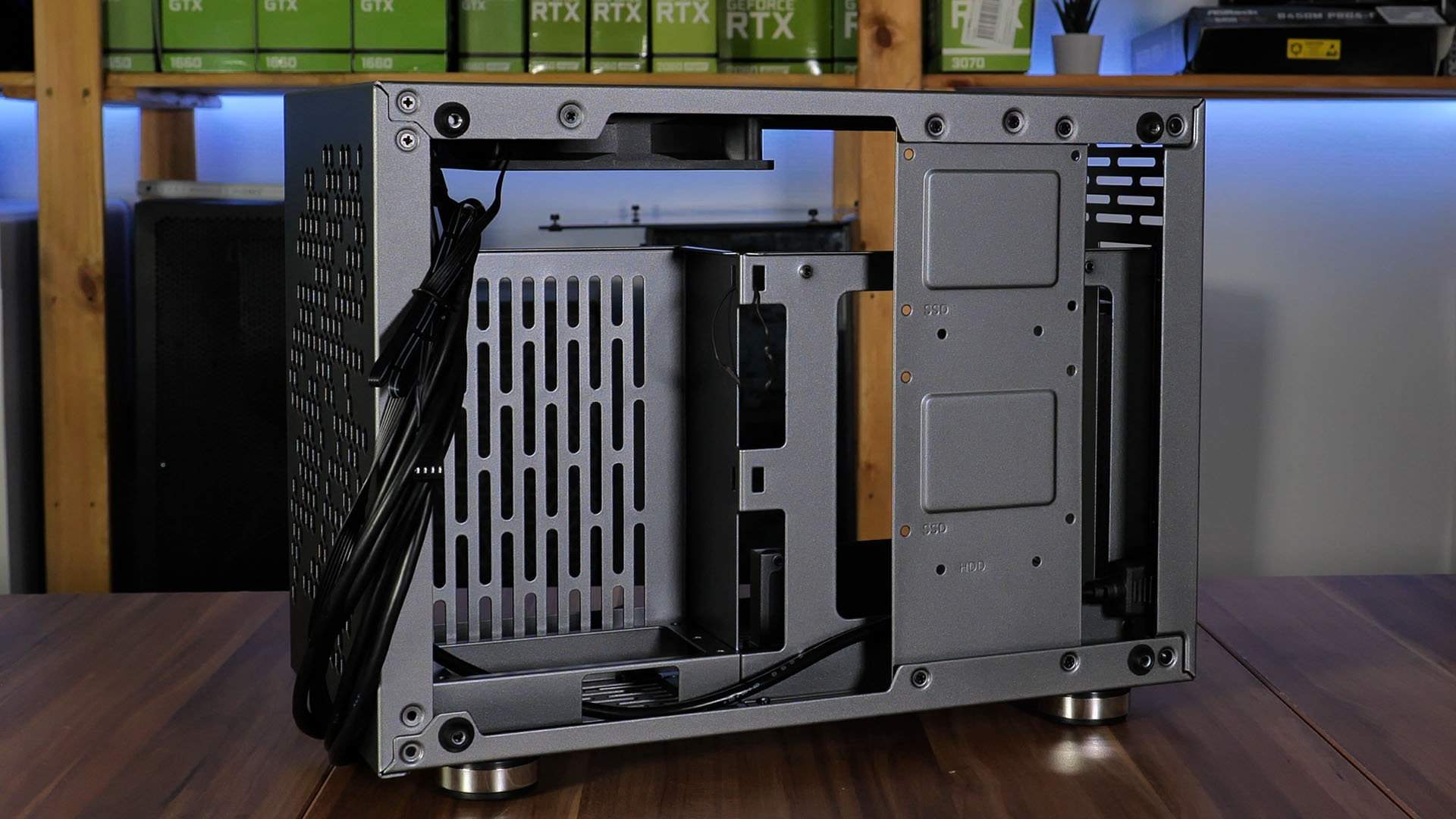 There is even some space left for additional Drives. Up to 2 2.5" SSDs or 1x 3.5 Hard Drive can be installed behind the Motherboard, 
making this a worthy component to the Mainstream cases.
IO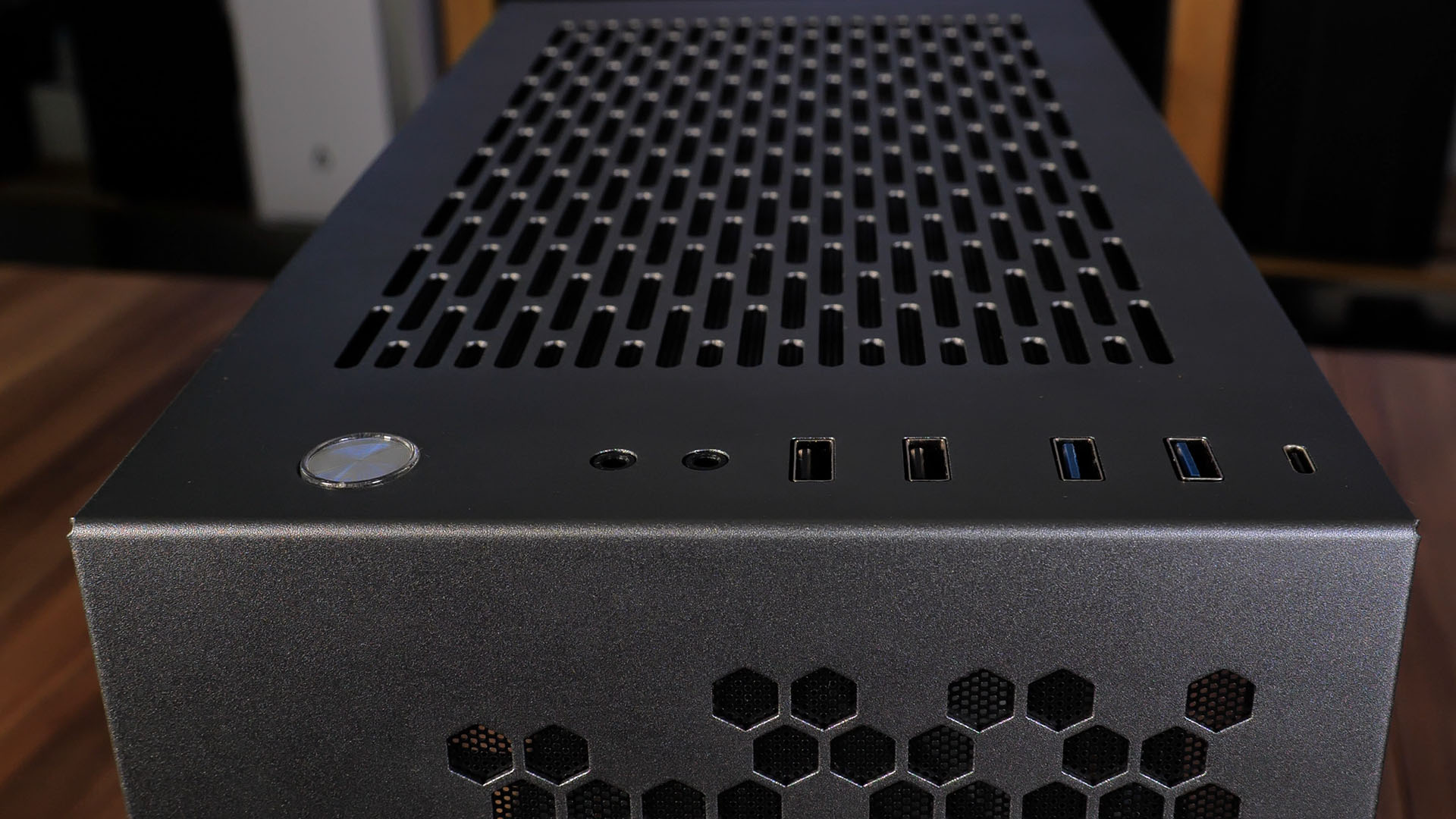 The IO on the Kolink Rocket Heavy is exactly what we expect from a case in 2021. 2x USB 3.0 Type-A and 1x USB 3.2 Type-C. Nothing less than we want to see. Additionally, Kolink installed 2x USB 2.0, We are not sure why you would need this once you have all the other Current-Gen Ports, but it's always good to see more USB's on a case.
To finish the IO, there is an Audio in, Audio Out, and a Blue/Red shining Start button.  
Cable Management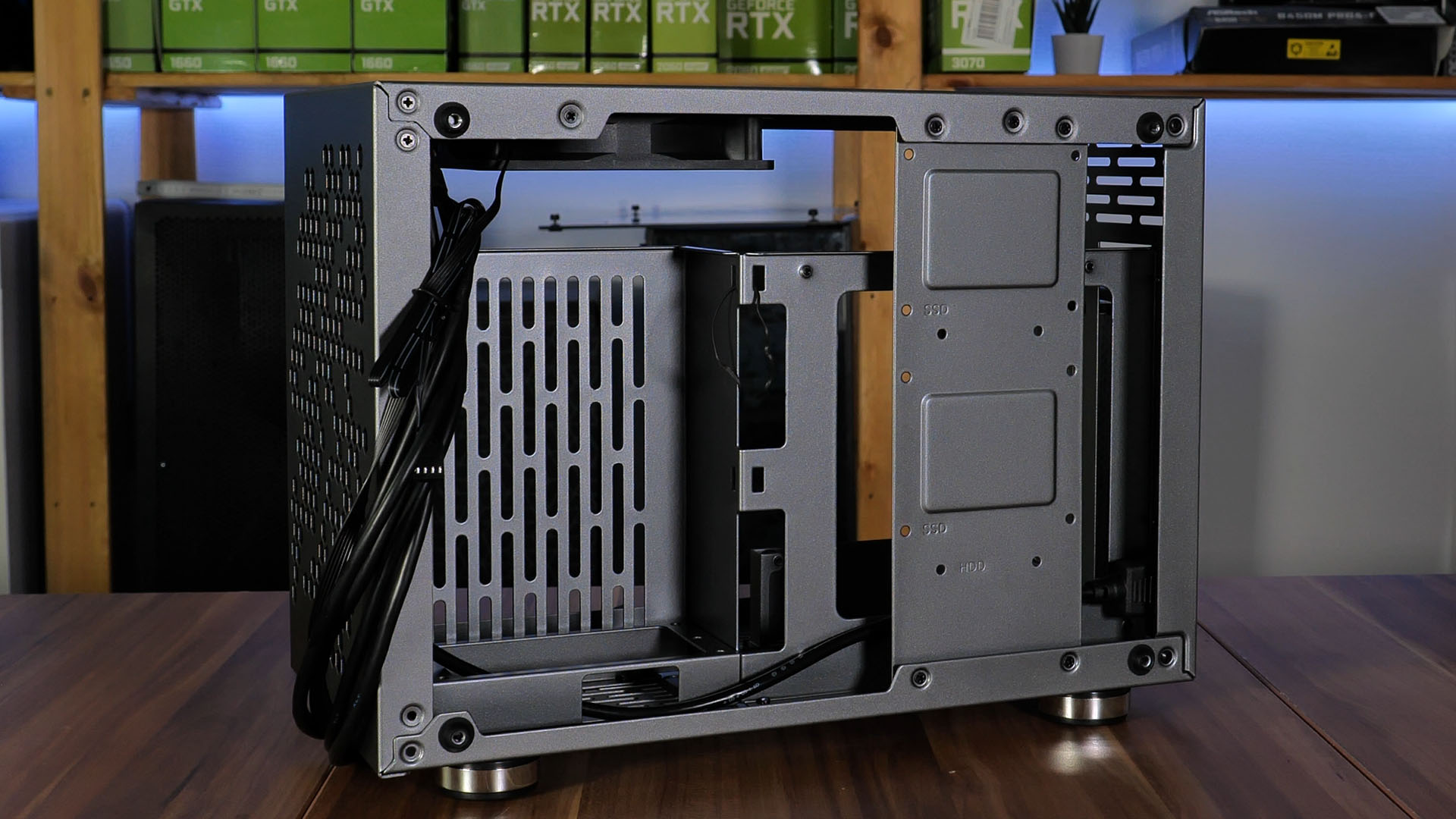 Even though we are amazed about the GPU Support, this had to come at a cost. In terms of Cable management, there is not much positive to say.
Once you finished your Build, you'll need to cram your Cables inside a couple of cable cutouts, around 3mm of space behind the Motherboard, and (exactly) 2 spots in which you can fiddle in Cable ties.
To make this even more complicated, the Rocket Heavy uses Tempered Glass on both sides of the case, meaning that you will be extra-motivated as there is no place to hide those cables.
Cooling
When using the Rocket Heavy, there are a couple of things to keep in mind. Because of the Vertical GPU requirement paired with the fact that 
the GPU is positioned very close to the Motherboard, there is only space for an 85mm high CPU Cooler.
This requires the builder to use low-profile CPU coolers like the Noctua NH-L91 or directly switch to Watercooling by using an AIO.
*Please note that Kolink themselves are advising the Users to directly use AIOs.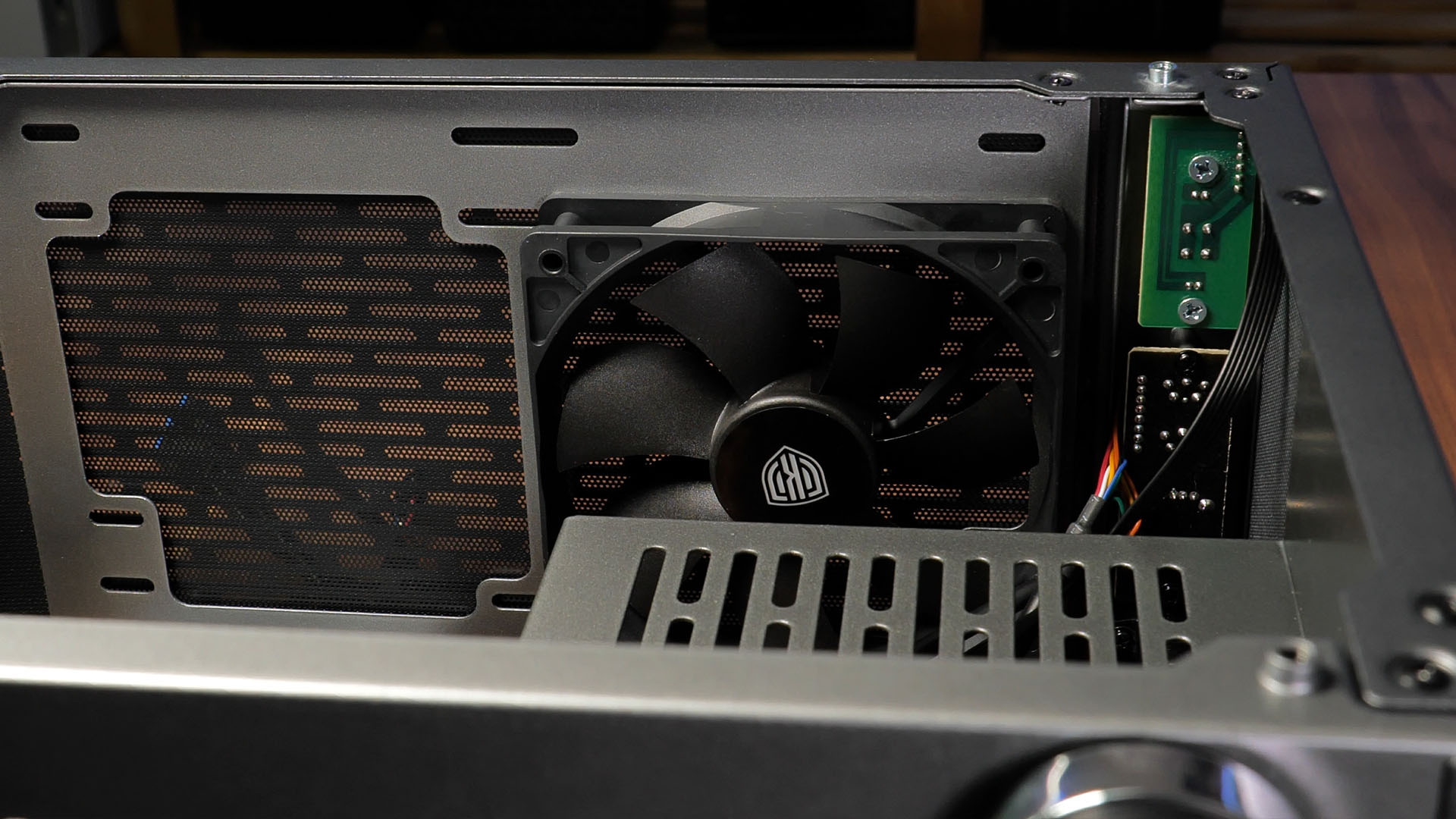 Once you decide to use Watercooling, you can decide between 120mm or 240mm that can be installed on the top of the case.
To make the installation easier, the Top Fans/Radiator are installed on a Plate that can be removed from the case.
Because there are no additional Fan spots inside the Rocket Heavy we would strongly advise using highly powerful fans 
on the AIO/Top Spots. 
Using strong fans is crucially important as the Cooling concept of the Rocket Heavy relies on Passive intake from the Bottom/Front holes while the Top Fans are pushing the hot air out from the Top. Therefore the Top fans are solely responsible for the cooling of every component.
Design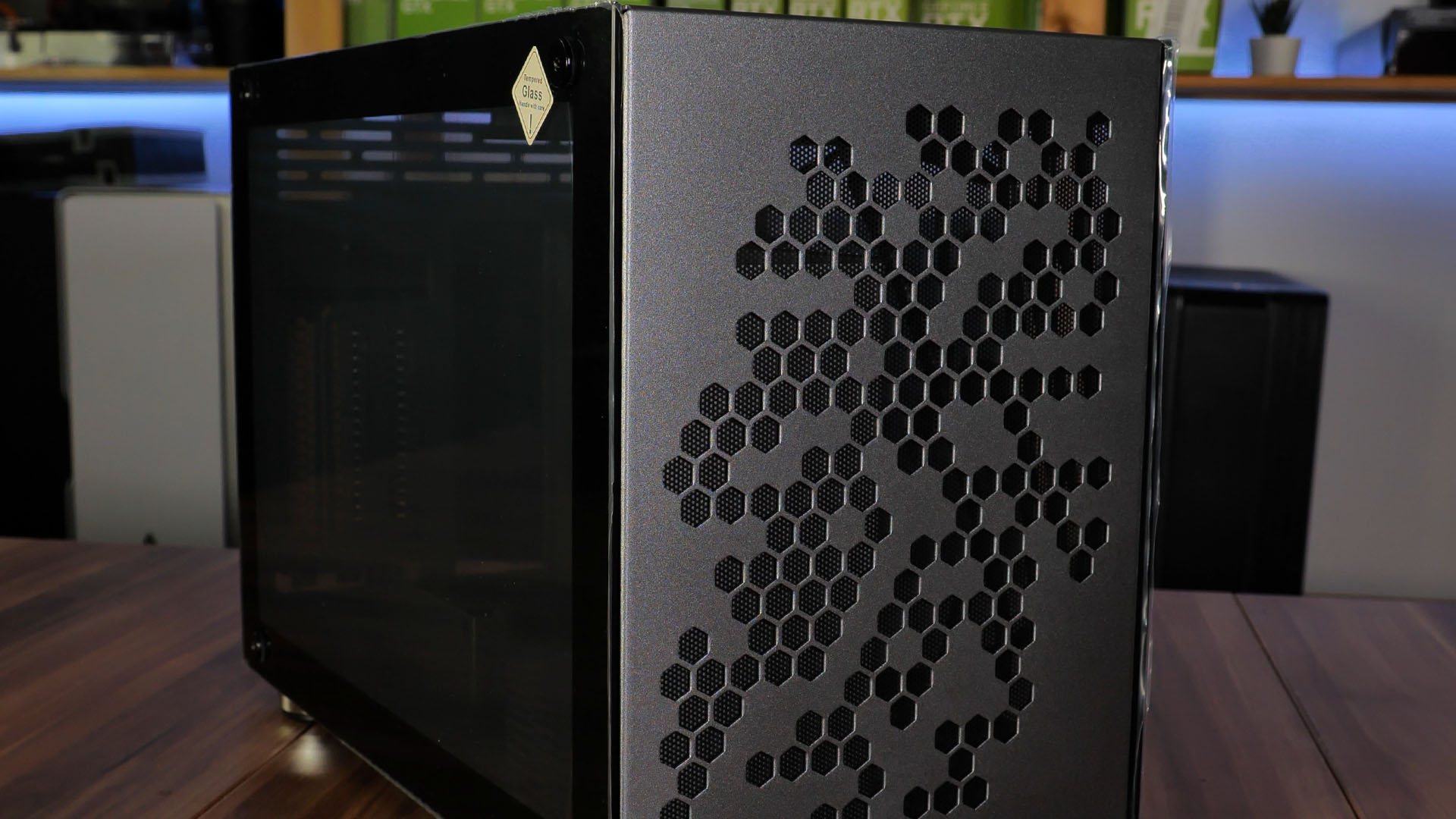 One of the most compelling selling points of the Rocket Heavy must be its Design. A Gunmetal Finish paired with 2 Tempered Glass Side panels and Honeycomb cutouts in the front nothing close to average today.
The Front and Top portion of the Case is made out of aluminum which makes everything Feel and look Sturdy. In general, the Case can be described as "extremely clean" as there is no plastic to be seen and everything is made out 
of metal and Glass.
Even though the required Vertical GPU Installation almost completely hides every other component (depending on the model), having a small Box that basically only consists of a giant GPU does create an aesthetically pleasing image.
To sum up the Looks:
The Rocket Heavy looks very clean while its Gunmetal finish and sturdiness suggest a High-Quality device.
Installation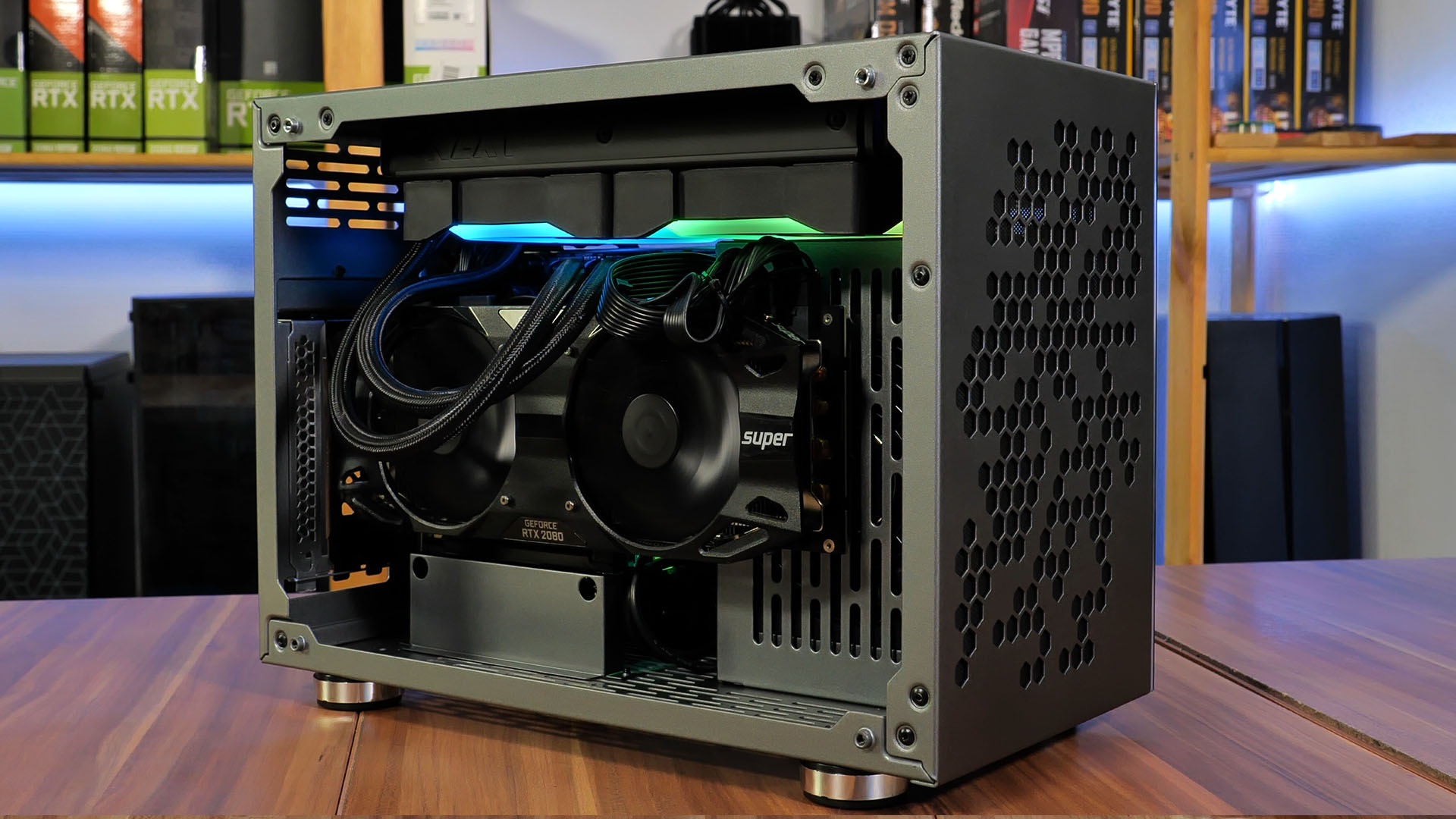 For this case, we used the following components:
ASRock Z390M-ITX/AC
Intel i7 10700k
EVGA 2080Super
2x GSkill Trient Z
Be Quiet SFX-L 500W
NZXT Kraken X53 RGB
The Building process inside such a small case is just as complicated as you may assume.
Positioning the components may be as easy as in any other case, but keep in mind that once inside, it will be near impossible to route cables to their headers.
Therefore we would advise you to route and install each cable outside the Case and try to position the components without de-connecting the cables again.
The usage of a Top Bracket for Fans and a Radiator made everything much easier, though the same rule applies. Mount the AIO before installing anything inside the case.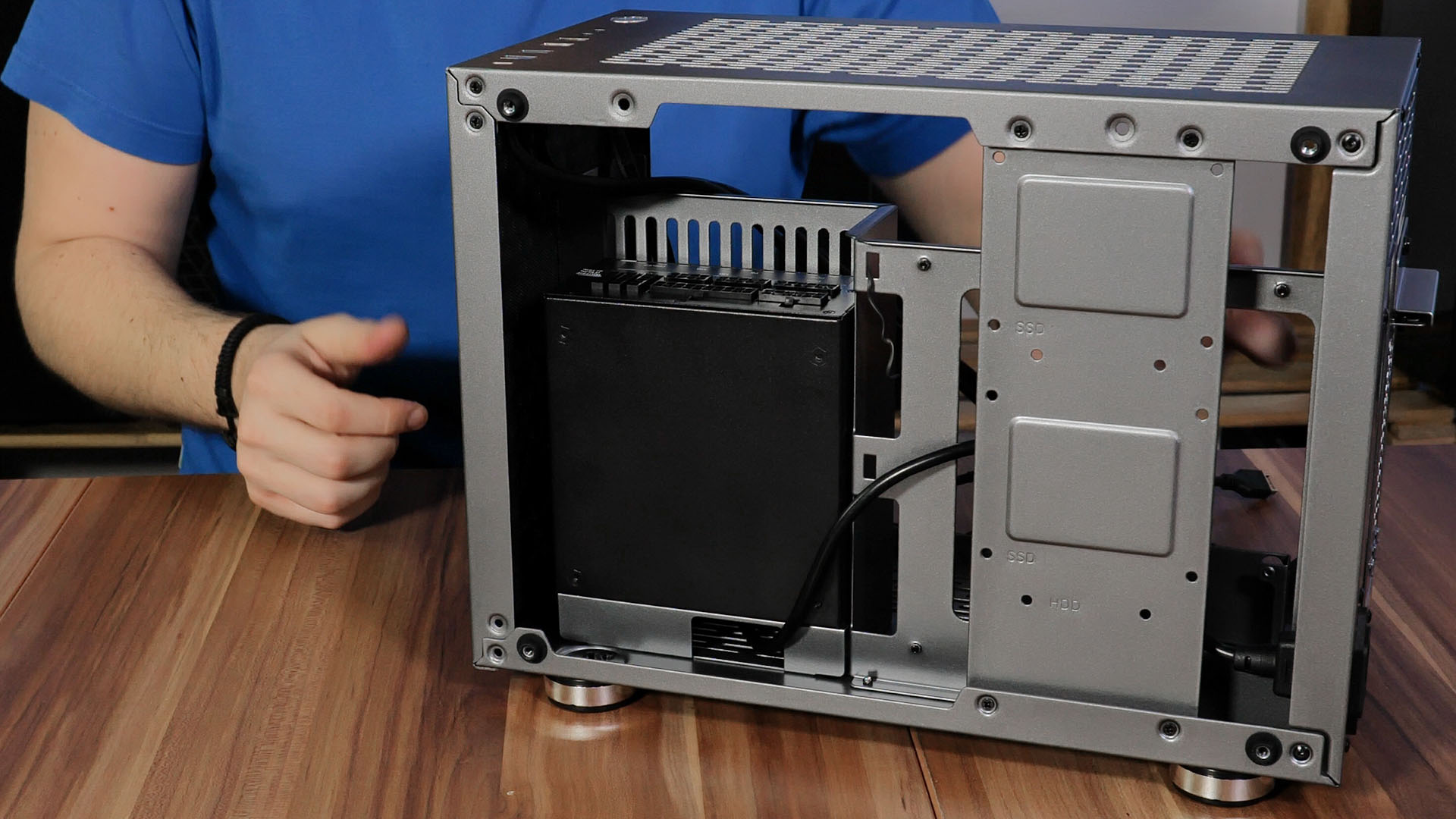 The Power Supply has to be installed completely inside of the case. Therefore, you have a Cable extension that has to be plugged into the PSU before positioning it and screwing in the screws from the bottom of the case.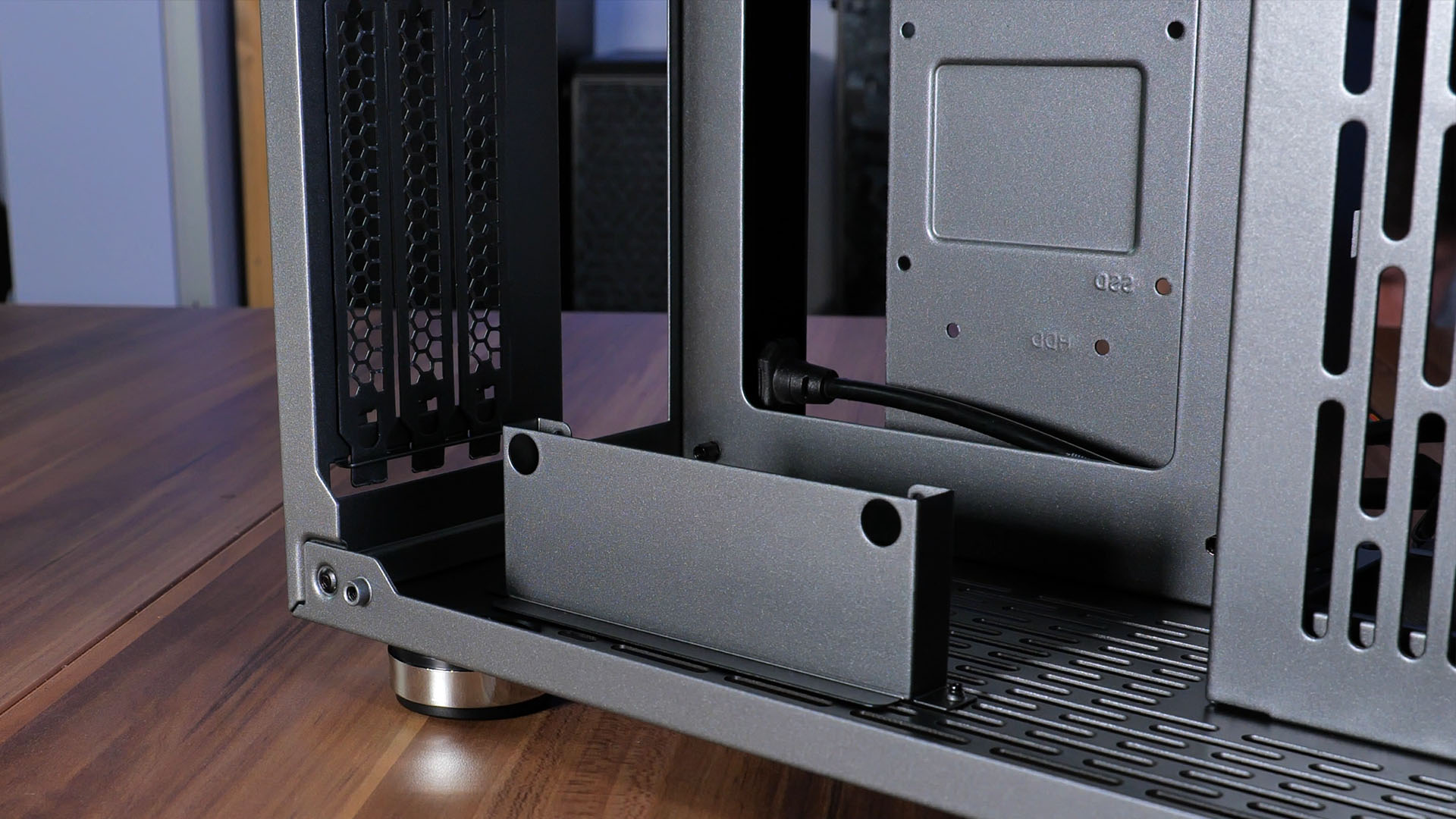 Please note that there are 2 available positions for the GPU which can be used by unmounting the GPU-Riser Holder from the bottom of the case.
In General, we would always advise using the Spot that is the furthest away from the Side panel as having glass near the Intake Fans of a GPU can strongly cripple its cooling performance.
But keep in mind that there are CPU Coolers / AIO Waterblocks that may not allow for this.
In general, installing inside the Cooling Rocket heavy was a complicated task as everything was extremely tight (as expected).
Though the installation process was well thought-through, which is why there were no unexpected surprises.
Performance
For cases, we have a Standardized Test which we use to compare a case's Cooling Performance. But with the Kolink Rocket Heavy being an extremely small form factor case, we think that this may be an unfair comparison.
Therefore, we will only focus on real-world performance for this case.
We used the stock setup as explained above and grilled the 10700k with HeavyLoad. With the NZXT Kraken x53 at 100% PWM, the CPU stayed at 65°C.
Adding FurMark to heat up the 2080 Super let the CPU go up to 80°c and GPU to 76°C.
Even if these Temps are not the best we have seen so far, they are still very much okay for pure stress tests in such a small case.
To make it even more realistic, we played Crysis Remasted for about half an hour which let the CPU stay between 75-80 while the GPU was at a constant 76°C.
When it comes to cooling Performance, the Kolink Rocket heavy is no Record breaker. But being such a small case, its main purpose is to be small while delivering "acceptable" cooling performance.
And those are requirements that the Rocket heavy perfectly delivered. With none of the Components reaching over 80°C under Stress testing, there is no thermal throttling happening and the case is perfect to use for every use case that the components allow for.
Conclusion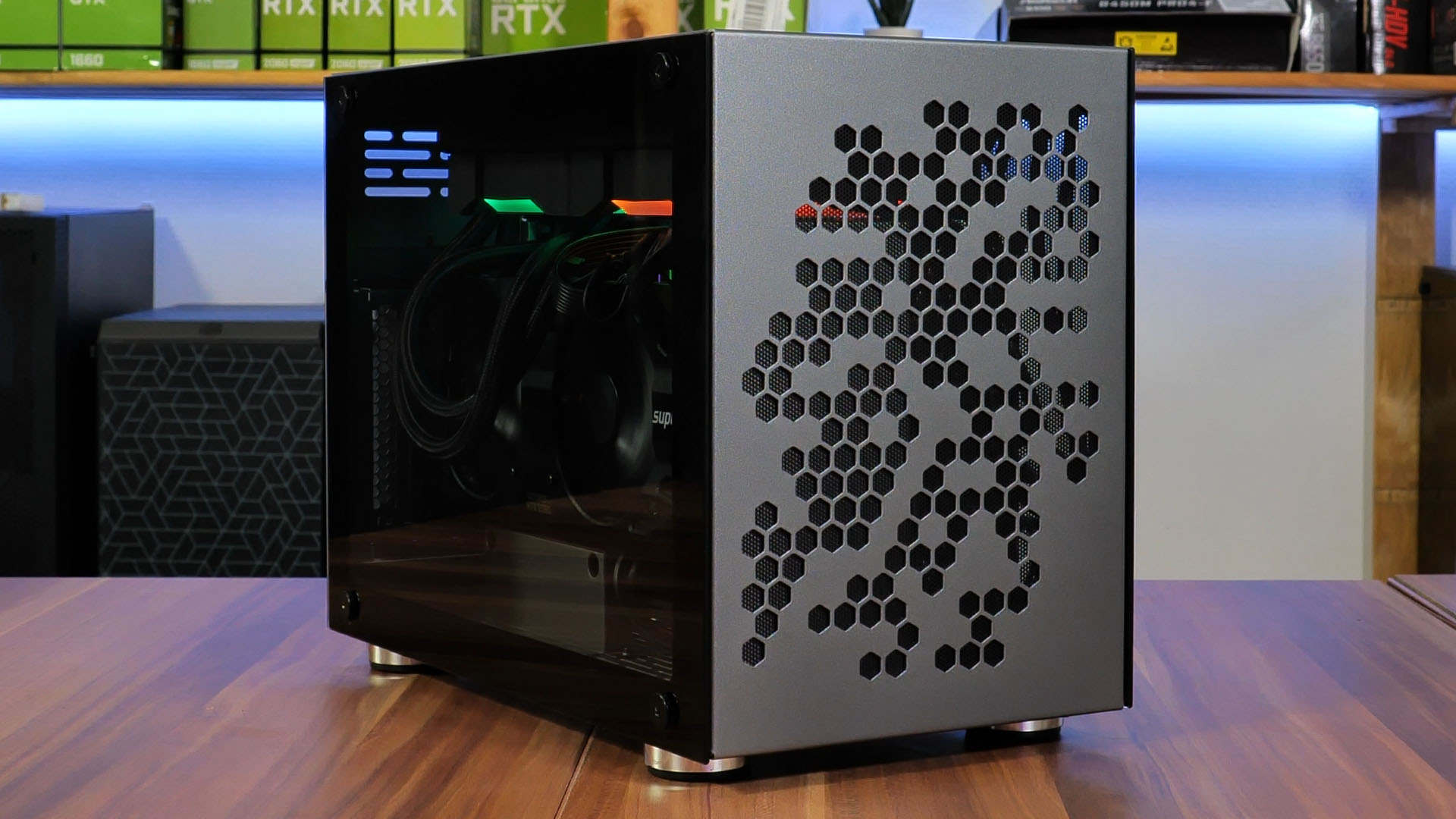 Overall, we are very happy with what Kolink was able to deliver with the Rocket Heavy.
The case is (very) small while building highly rigid and looking astoundingly good.
It can even compete on the Compatibility side. Sure you have to make sure to use a Mini-ITX Mainboard and SFX/SFX-L Power supply, but there are absolutely no restrictions when it comes to the GPU or CPU.
But there are a couple of things that could have been better.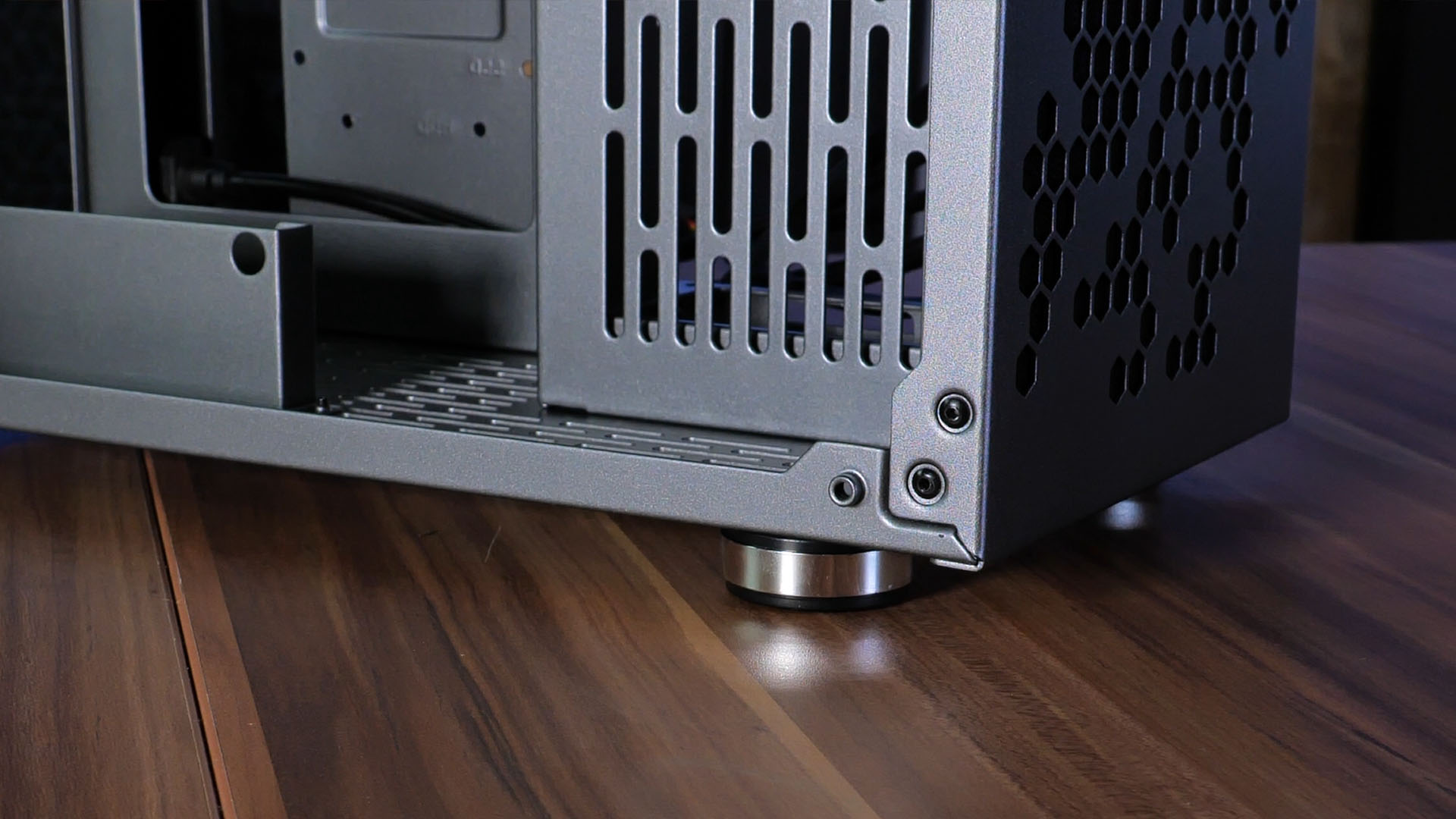 Using a Cooling Concept that relies on passive intake from the Bottom and Front, it is crucial to have as little air restriction as possible.
But the Rocket heavy uses (relatively) small feet, creating a small Air pocket benight the case.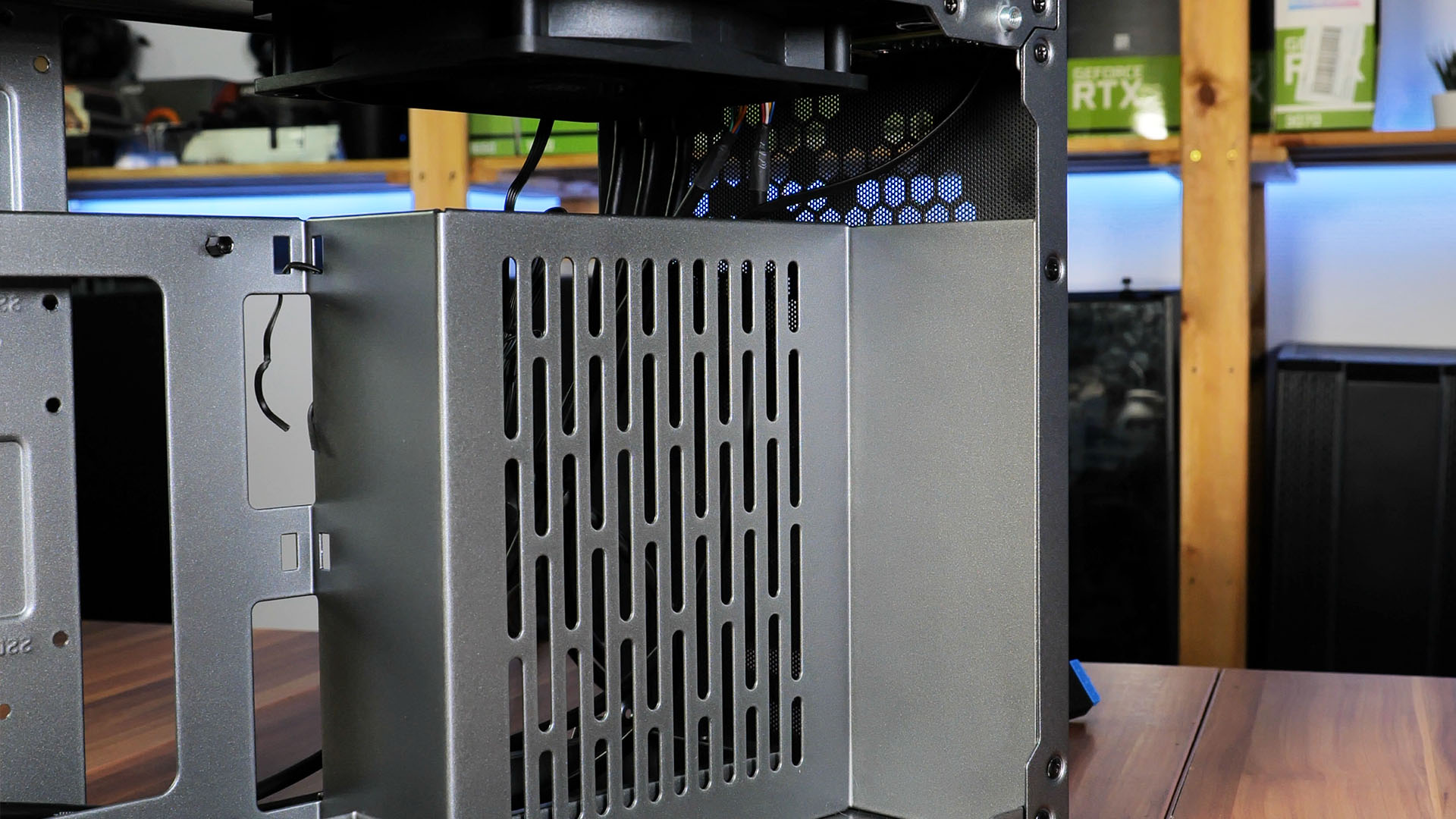 Additionally, Kolink covered half of the Front of the Case with a completely Sealed off Metal plate. Those two points are (probably) crippling the Rocket Heavy's cooling performance and should be revised if there is ever to be a v2 of this case.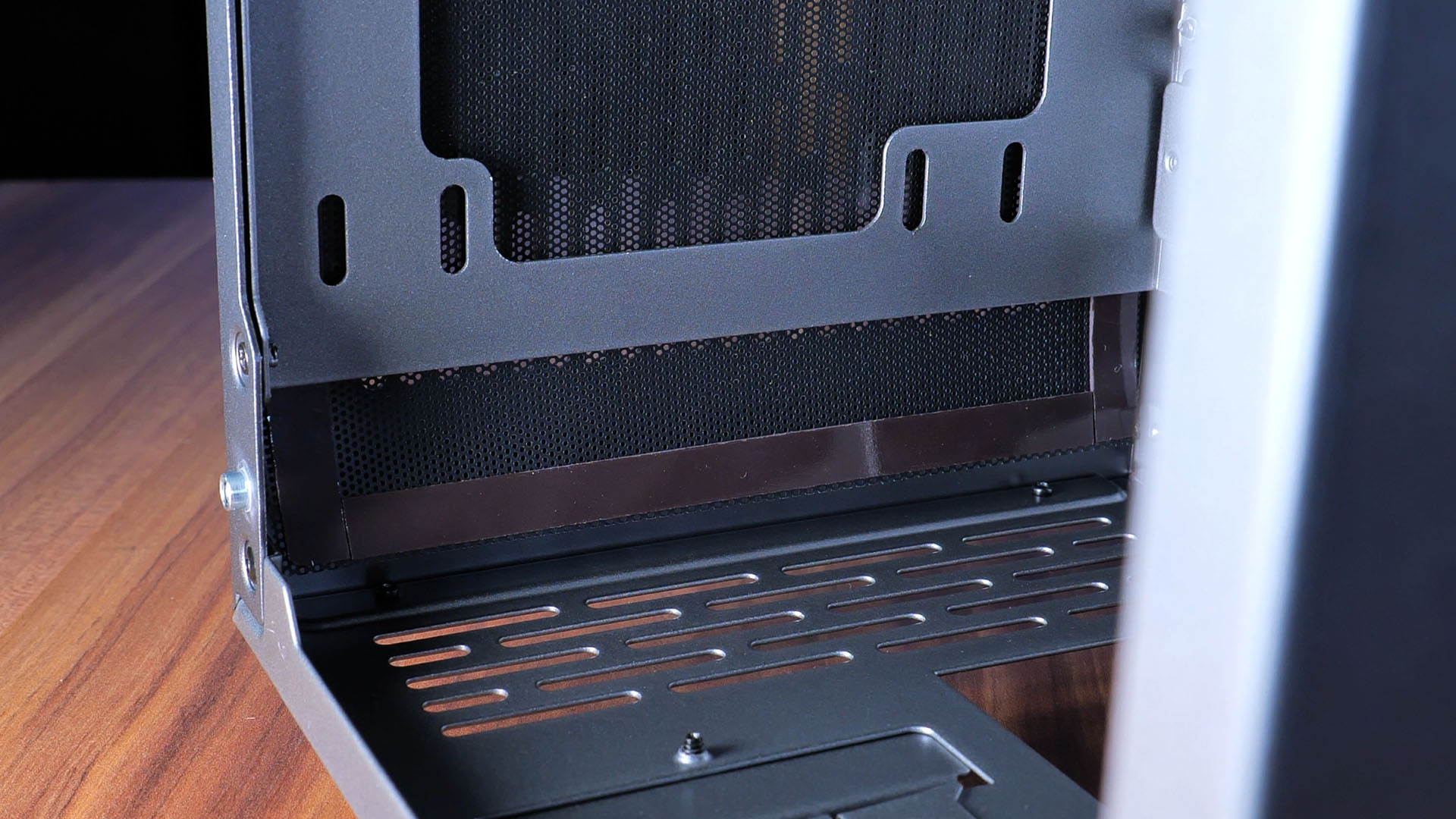 The Top Fan/Radiator Bracket is slightly shorted than the Top of the case. We do not know why it was made this way as there does not seem to be a mechanic restriction, but this ends up leaving a bit of the Top Air Filter dangling inside of the case.
Making the Bracket slightly longer would solve this issue while simultaneously creating support for 2x 140mm Fans or a 280mm Radiator, hugely improving the potential Cooling performance.
On a quick side note, the Button is very clicky, yet also extremely wobbly.
The Cable managing side of the case could also have been a bit better. 3cm behind the Mainboard is more than enough ( also compared to ATX Cases ), but having a few more spots to mount cable ties to would have greatly improved the cable managing experience.
Taking these few negative aspects into account, we are huge fans of this Case. It looks awesome and provides space for the highest-specced Hardware while still being smaller than 16 Liters.
On the Cooling side, it is (slightly) more than we expected from a small-form-factor.
But the most shocking aspect must be the compatibility. Supporting a Fully-sized RTX 3090 is something that we've seen normal cases struggle with, while the Rocket Heavy can take it with ease.
In general, we can absolutely recommend this case. But make sure that you are already well trained with building your own PCs as building inside such a small case is a challenge from both a planning and executing standpoint.
The Kolink Rocket heavy is currently available for around 110€. This price tag places it pretty low compared to other small-form-factor cases as these tend to be much more expensive compared to normal-sized cases.
In conclusion, regarding the Features, Performance, Quality, and Price, we can absolutely recommend the case.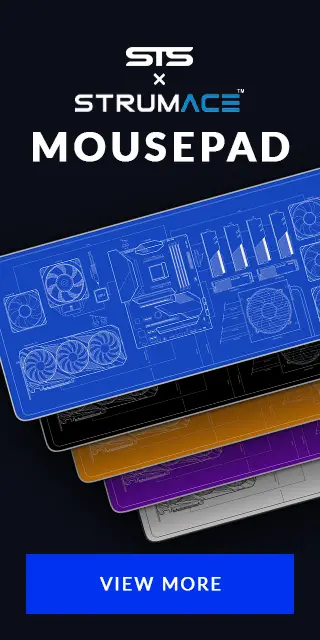 Top Reviews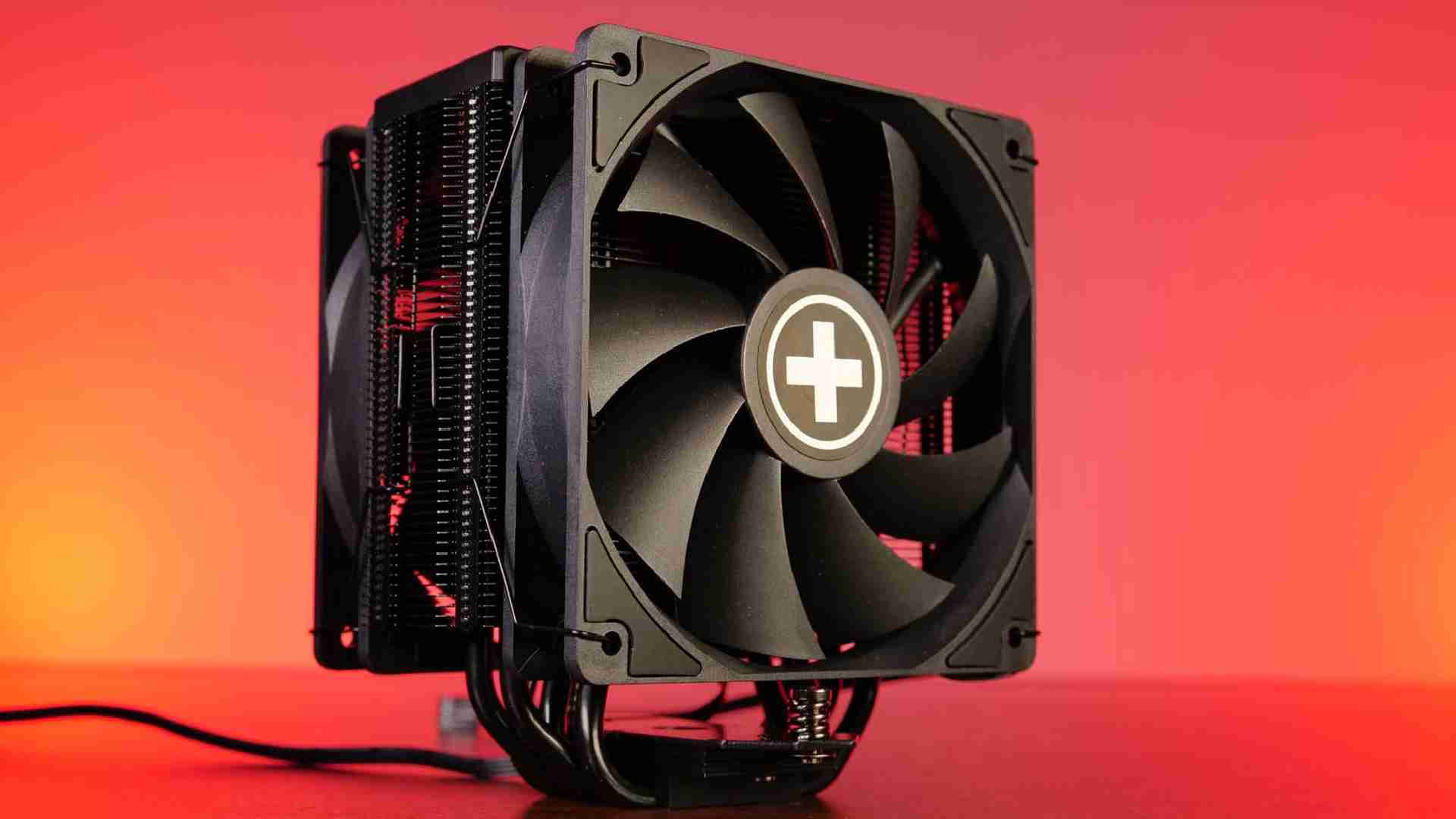 Xilence XC061 / M705D Review
Xilence being an underdog in the CPU cooling community already managed to chock us before. Now we will see how their air-cool
Read More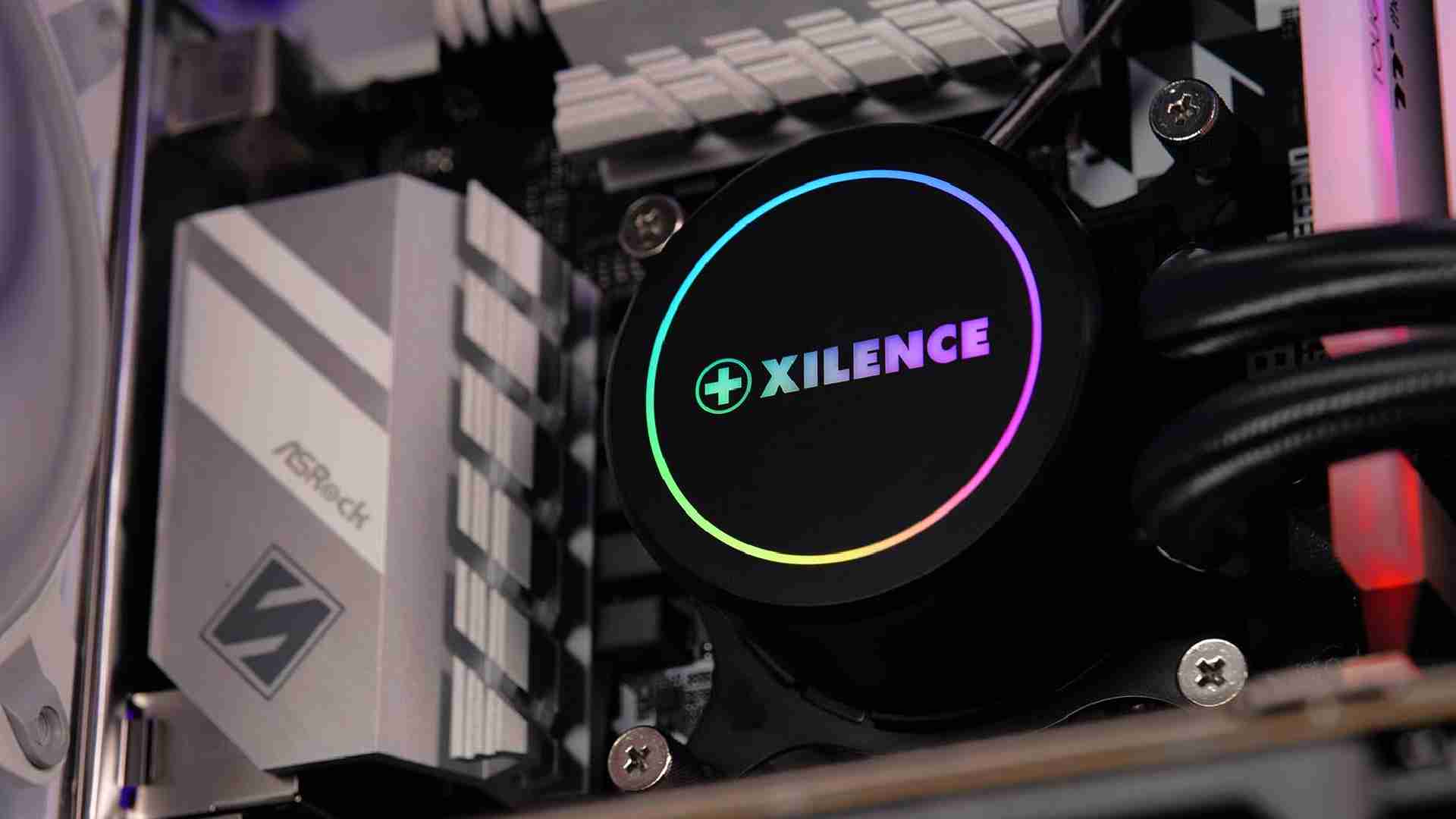 Xilence LiQuRizer 360 ARGB Review
After Xilence managed to set a new record for price-to-performance within the AIO market, they now are looking to take over t
Read More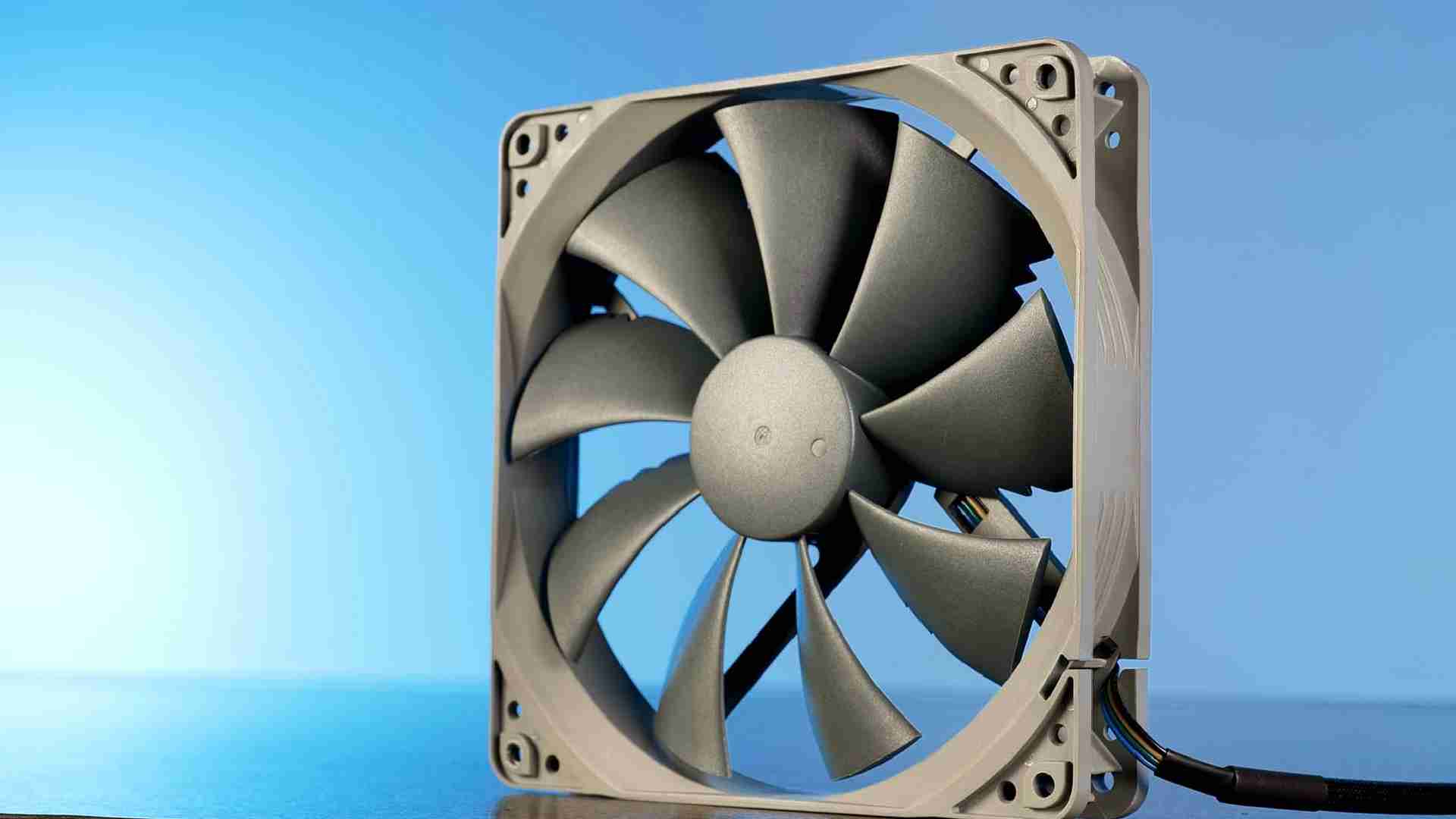 Noctua NF-P14s Redux 1500 Review
Noctuas Reduxs lineup of fans is known to perform almost like the mainstream lineup without the huge price increase. Lets see
Read More
Recommended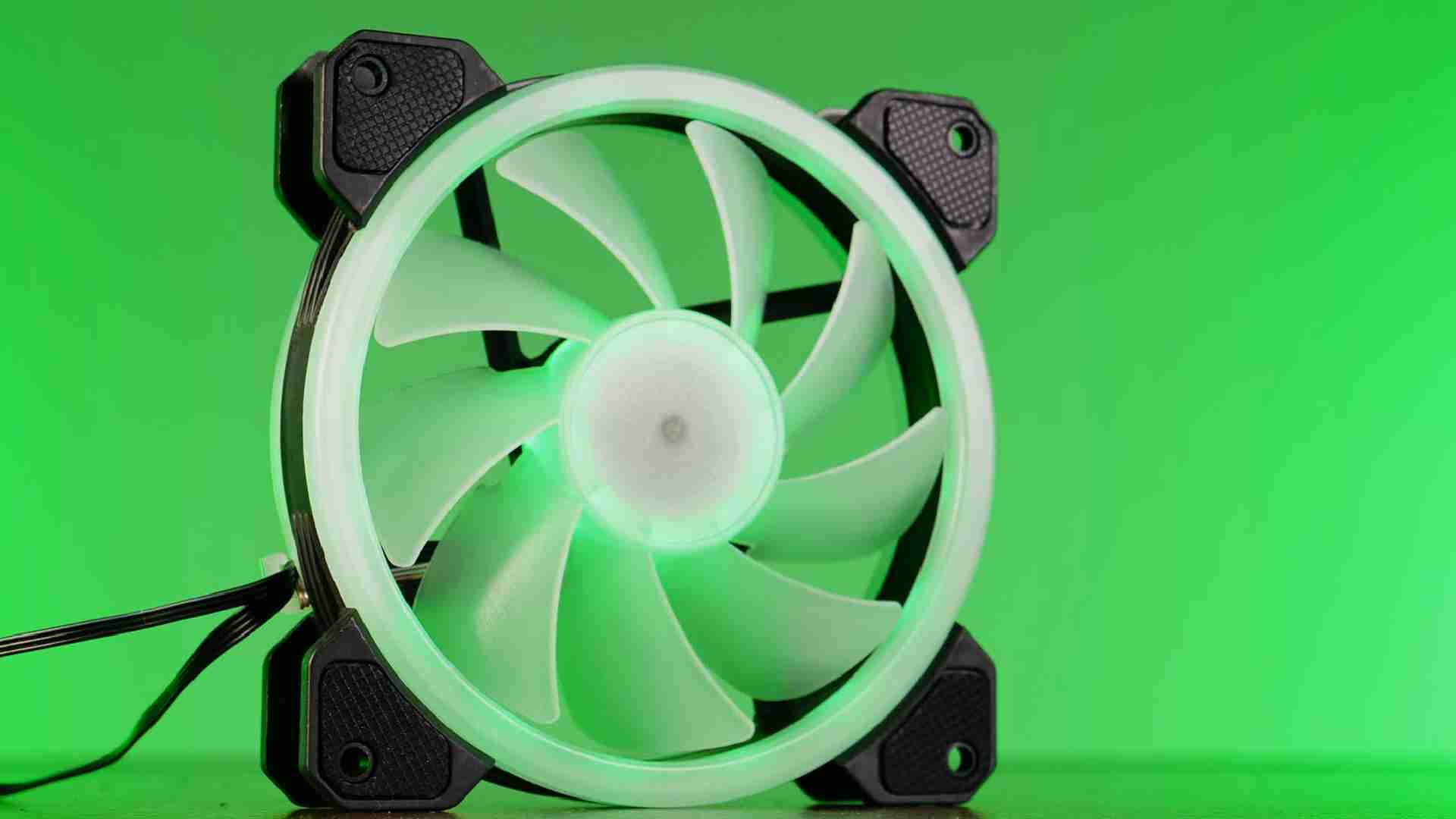 Gelid Stella Review
Gelid tries its luck on the already saturated RGB Fan market with a budget-oriented option called STELLA. Lets see what their
Read More