Arctic Freezer A35 / i35 Review
Introduction
Arctics' newest Freezer 35 lineup of CPU Cooler promises a tailor-made cooling experience for exactly the platform of your choice. Instead of offering a single cooler that includes mounting hardware for every socket, Arctic decided to create a to-platform approach.
Let's find out if their Freezer 34 has been dethroned!
Neutral
Performance Okay
Per-Plattform approach debatable
Arctic Freezer 35 Family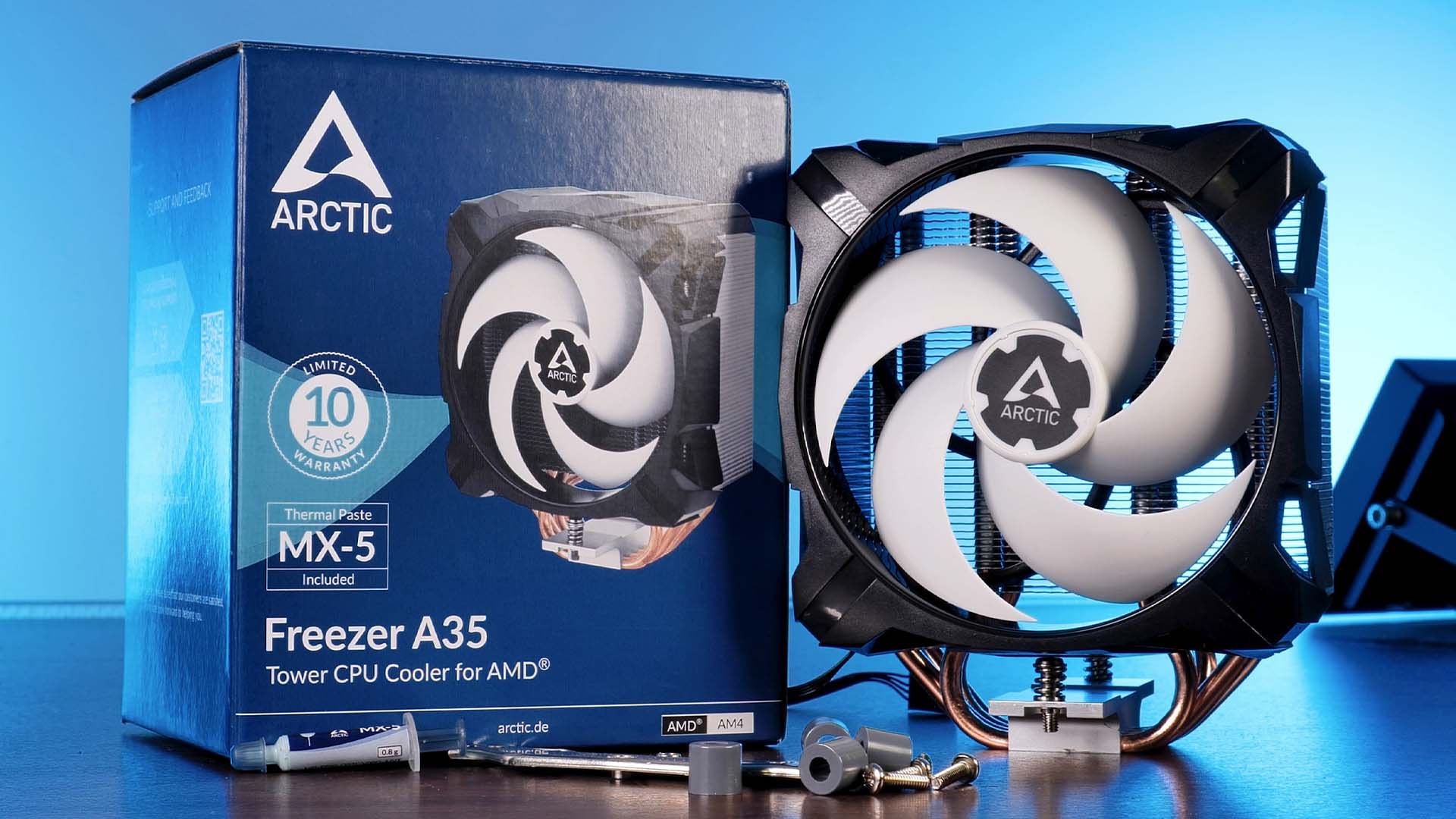 Until now, the average CPU Air cooler package content consisted of the actual air cooler as well as a couple of bags consisting of mounting hardware for each platform, AMD, and Intel.
This approach had the benefit that no matter what the user is using right now, it will be compatible. Additionally, in case the user will switch platforms (or even sockets within the same platform) the cooler was still compatible, given that the Socket isn't -newer than the cooler.
The downside of this approach is the vast amount of leftover installation material which ended up in either the bin or just lying around never to be used.
Instead of filling the garbage landfills, even more, Arctic decided to switch things up a bit and is offering their Freezer 35 Lineup on an additional per-platform basis.
In total, there are 4 different Freezer 35 Versions:
Freezer 35 (Base version using a P12 PWM)
Freezer 35 CO (Meant for Constant Operations)
Freezer 35 ARGB (ARGB)
Freezer 35 RGB (RGB)
Each of these Coolers is available in an I or A version: A35, i35, A35 ARGB...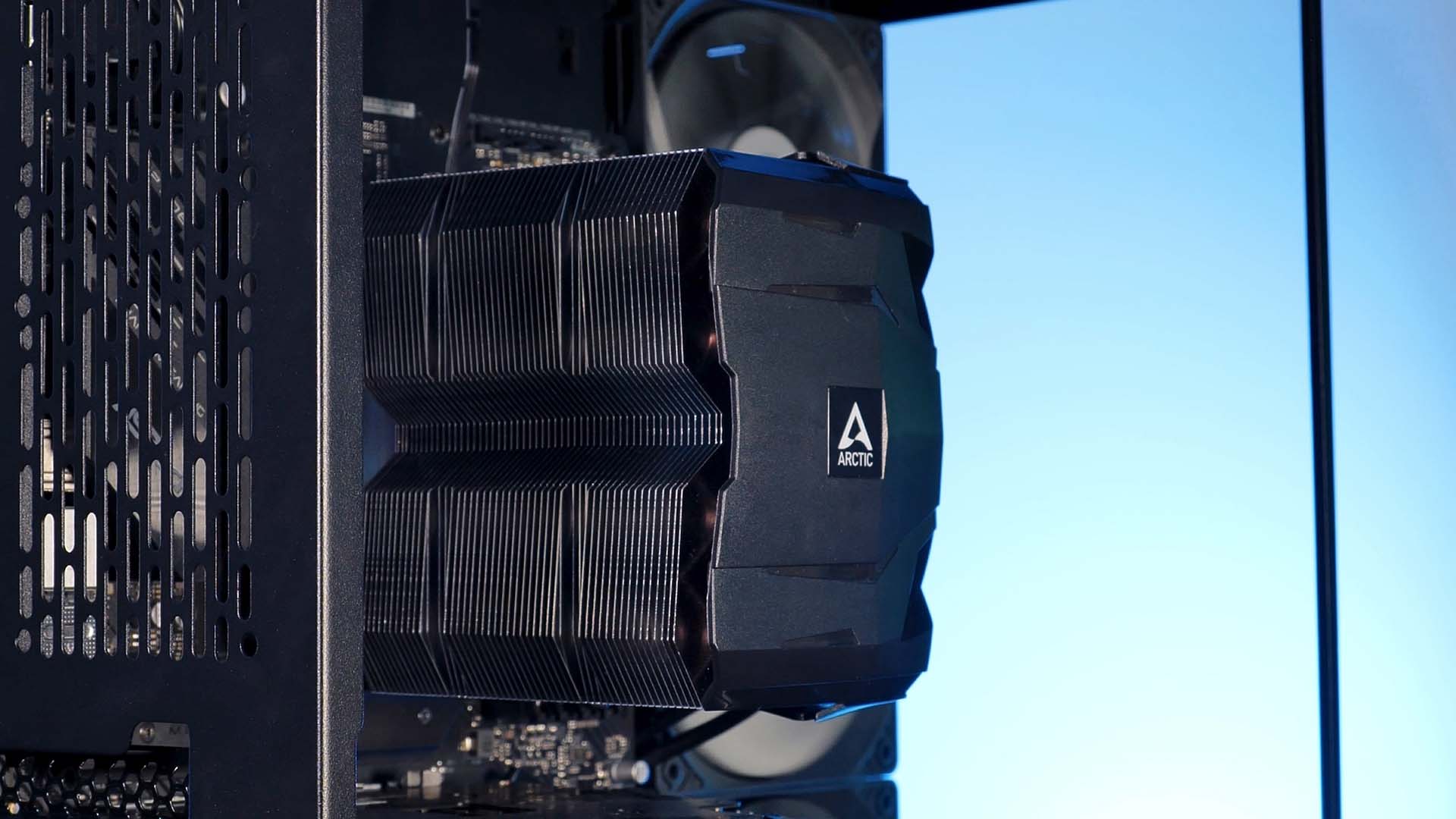 Although we fully understand the reasoning to stop distributing unnecessary installation hardware. We do want to point out to think twice before buying a cooler that would force you to either stay on the same platform or get a new cooler in case of an upgrade.
Down below we also added a short spec sheet:
| | |
| --- | --- |
| Name | Arctic Freezer A35 / i35 |
| Dimensions | 158.5x133x91mm (HxWxL) |
| Fan | Arctic P12 PWM |
| Fan Connection | PWM |
| Fan Airflow | 56.3 CFM |
| Fan Speed | 1800RPM |
| Fan Air Pressure | 2.2mm/H2O |
| RGB | Only if RGB / ARGB Version |
Compatibility
Below we added a complete compatibility list:
| | |
| --- | --- |
| AMD | Intel |
| AM4 | LGA 1700 |
|   | LGA 1200 |
|   | LGA 115x |
Individual Components
Heatsink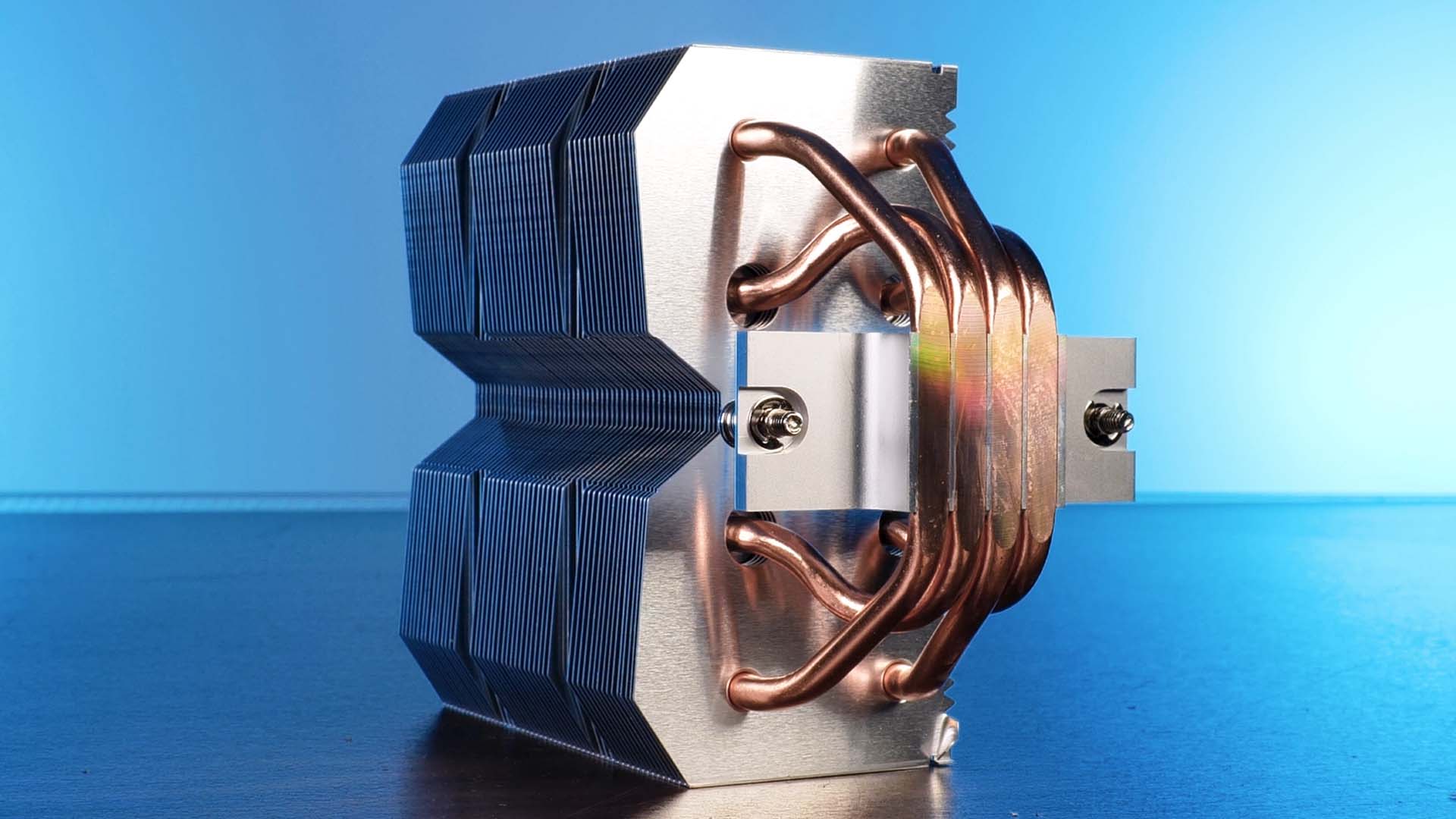 A negative surprise was due to Arctic re-using the same 4 direct touch copper heat pipes approach they've used on basically every Arctic Freezer before.
Although we immediately noticed that the new heatsink was significantly bigger (and silver) we find it odd that so much potential heat-transporting real-estate was ignored in favor of a smaller base.
Due to all of this, the base is still not able to cover the average 2022 CPU IHC. A potential performance loss that should be explored.
Fan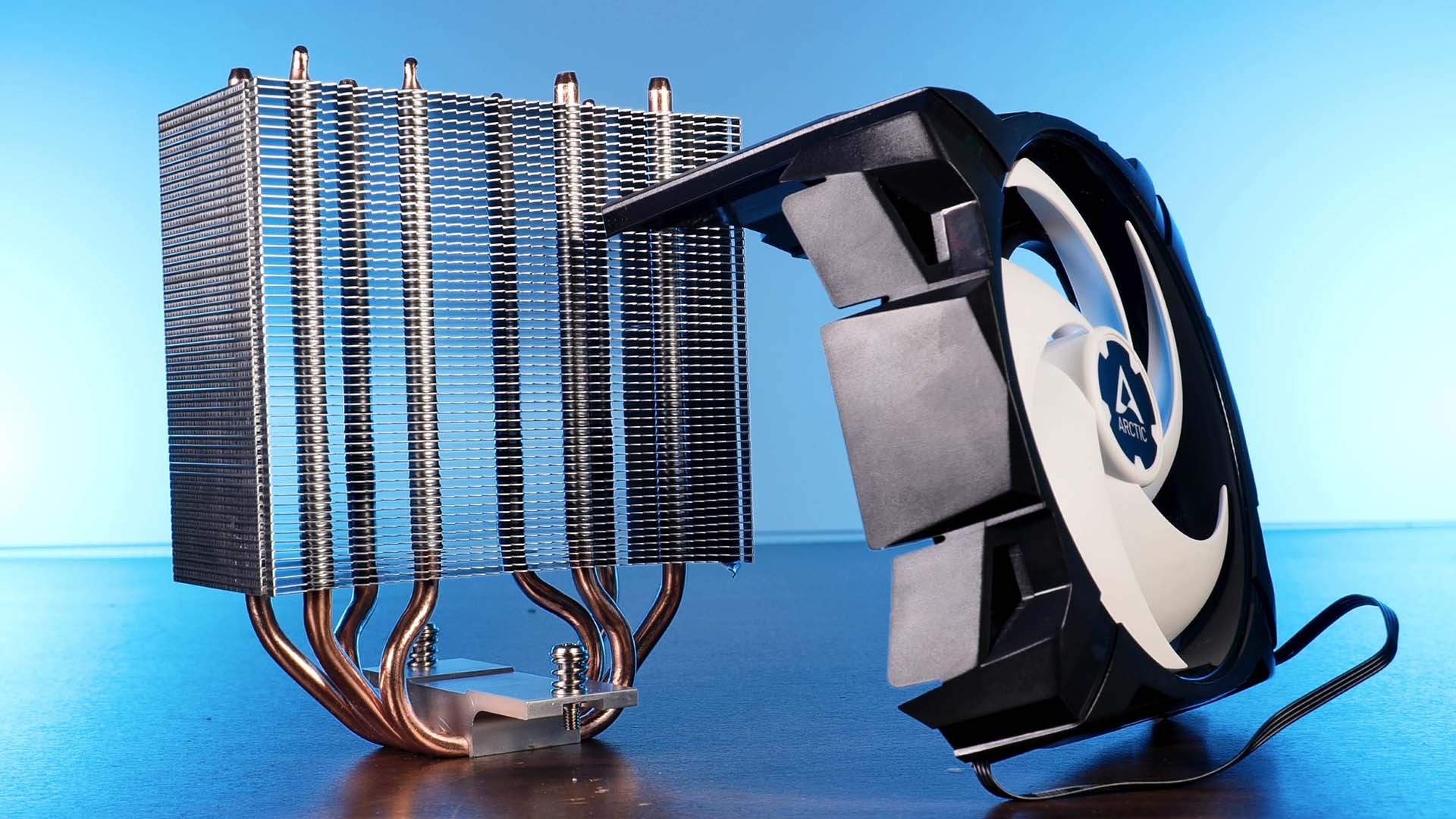 Although the Fan is not specifically mentioned, upon optical investigation, we're pretty sure that the Fan used on the Freezer 35 is essentially just an Arctic P12 PWM.  With its 1800RPM, 56 CFM, and 2.2mm/H20, is an average CPU Heatsink cooler, capable of keeping up with most other coolers out there.
Appearance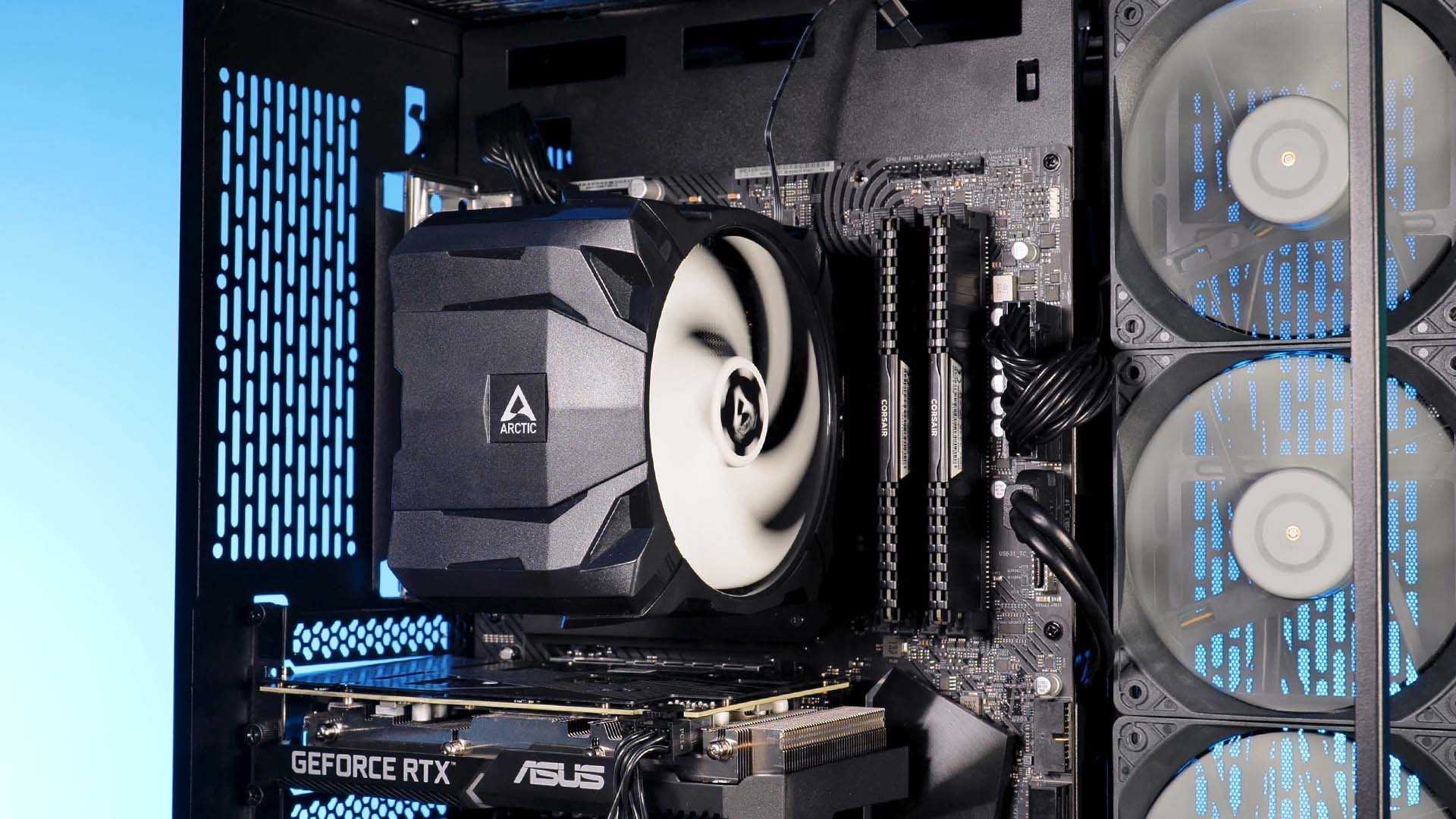 The second (negative) surprise while reviewing the new Freezer 35 was the amount of plastic that is keeping the whole cooler together.
Just like the Freezer 50, the Freezer 35 comes with a Fan without any Fan clips. Instead, the potential- P12 is being held with a ton of plastic that is clipping onto the heatsink.
Additionally, the top of the cooler is covered in a plastic plate. Although we understand the motivation behind hiding the top, all silver, fin, we must say that we aren't the biggest -fans- (pun not intended) as this makes everything feel cheaper and adds unnecessary height to the already high 158mm height.
Benchmark
Even if the Freezer 35 was not able to score any major points until now, the moment we benchmarked it, we had quite the revelation.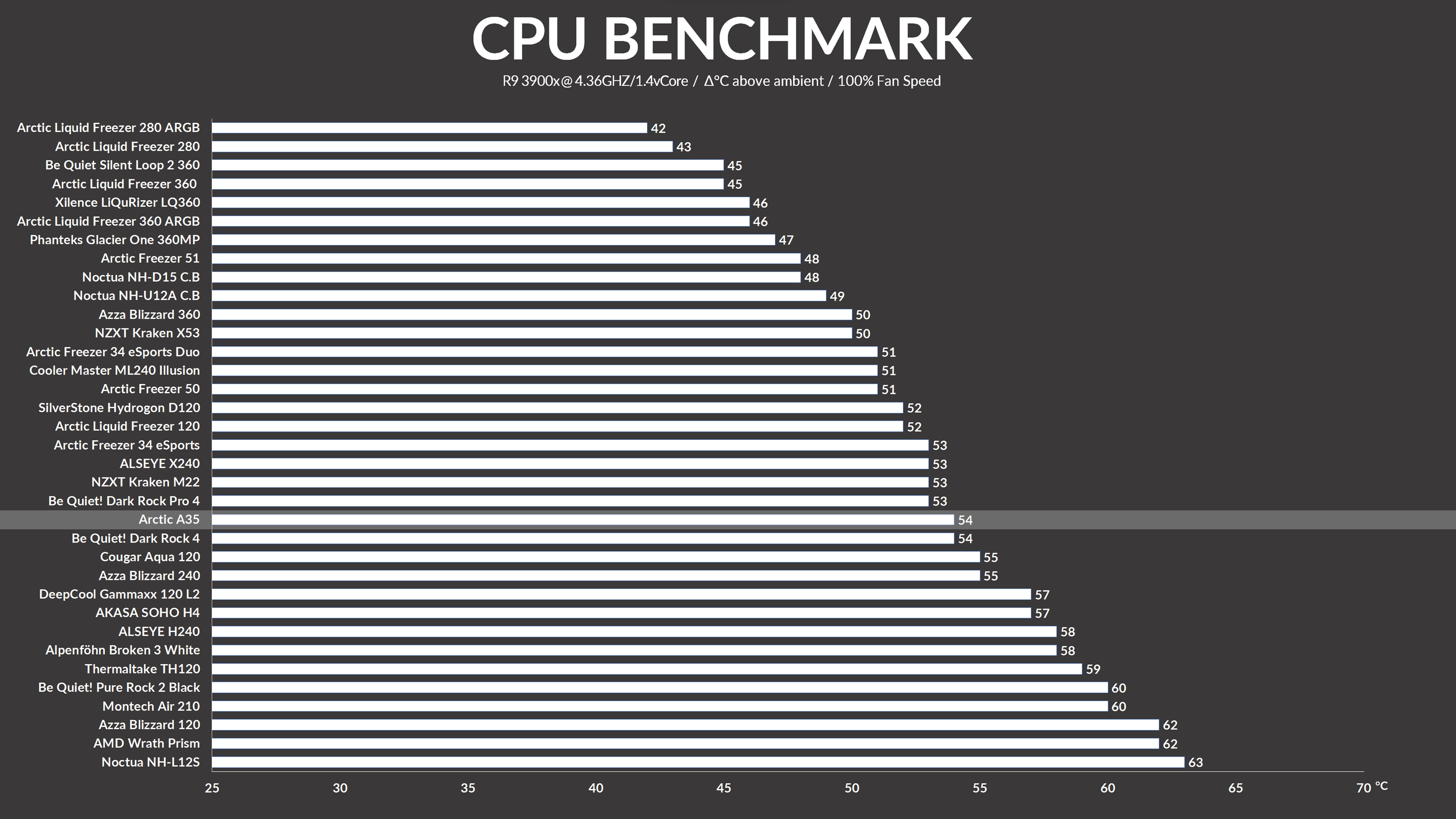 While letting the -supposedly- P12 spin at 100% PWM, the Freezer 35 managed to keep the 3900x at 54°C. This positions it on the same spot as a Dark Rock 4 and just a single degree behind the Freezer 34 eSports.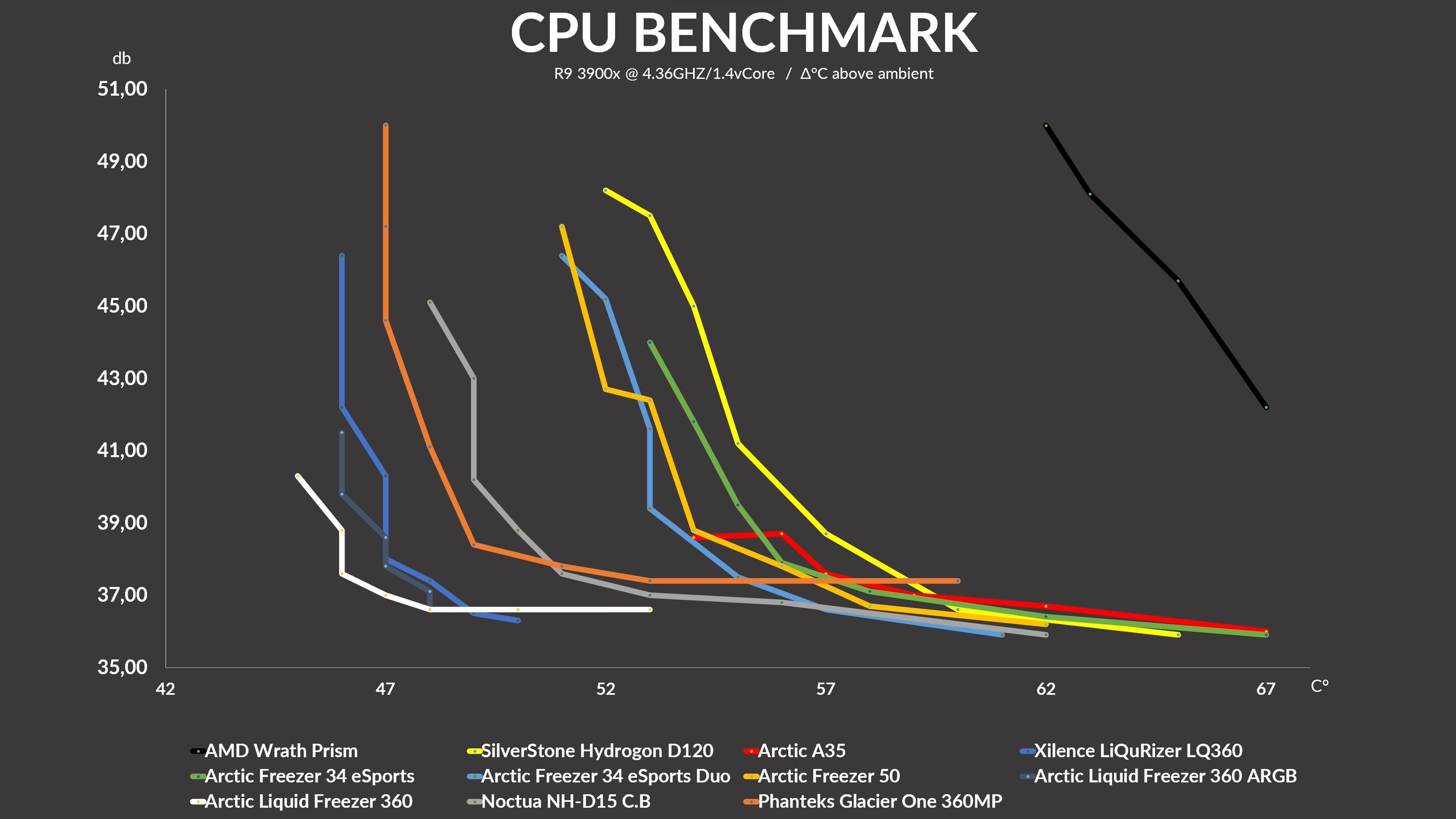 But the shocking part came when we noise-normalized the numbers. Here we saw that the Freezer 35 was extremely quiet all across the board, completely outperforming basically every other Arctic cooler in noise-to-performance in the upper Fan speeds.
The only Arctic cooler that was actually able to keep up with this amazing ratio was the dual fan Freezer 34 eSport Duo!
Conclusion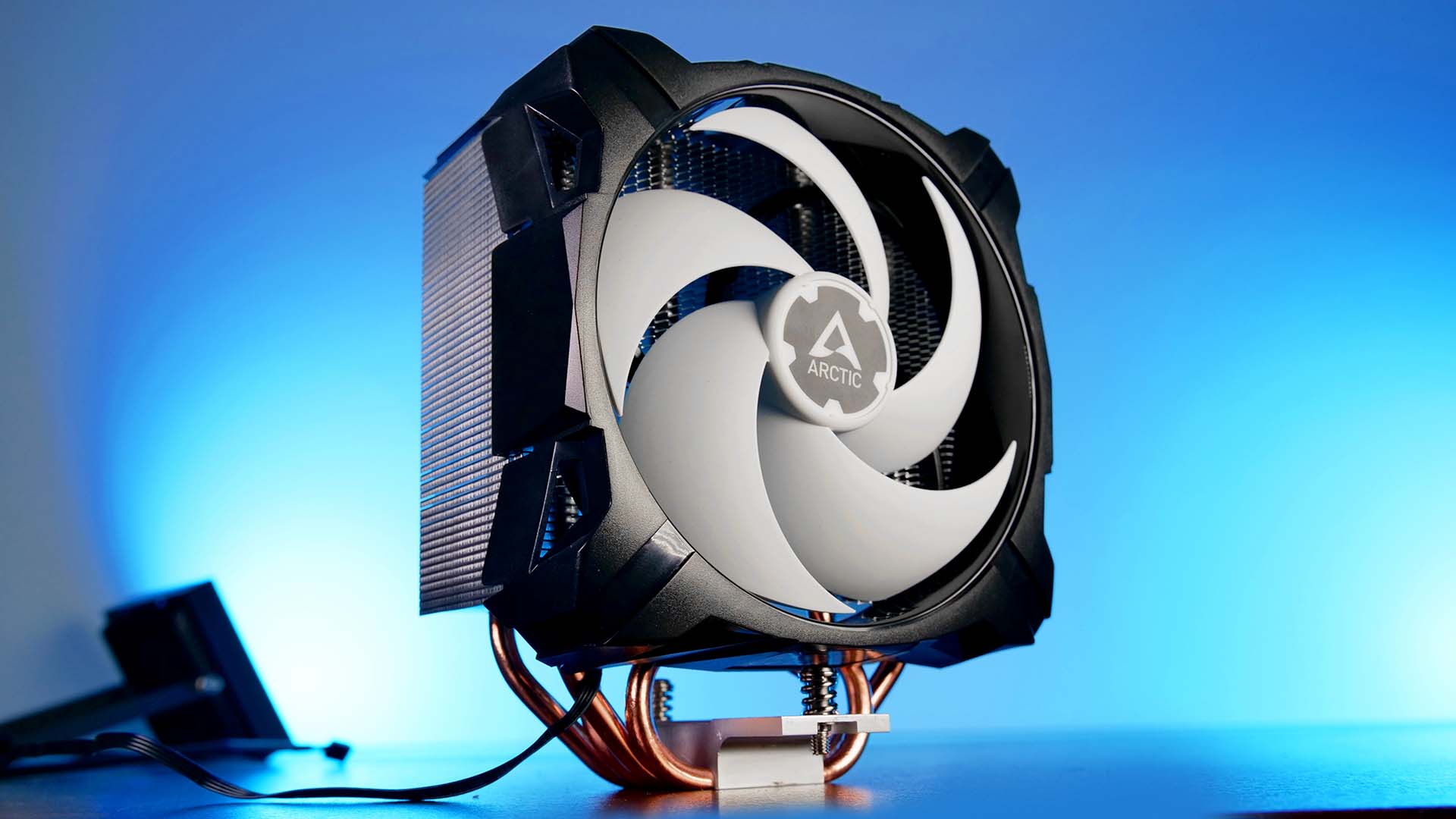 While we weren't big fans of the Arctic Freezer 35 in the beginning, its Noise-to-Performance ratio is surely nothing that should be ignored.
On our Noise-Normalized Benchmark list, the Freezer 35 managed to score an excellent score, approaching be quiet! level of noise.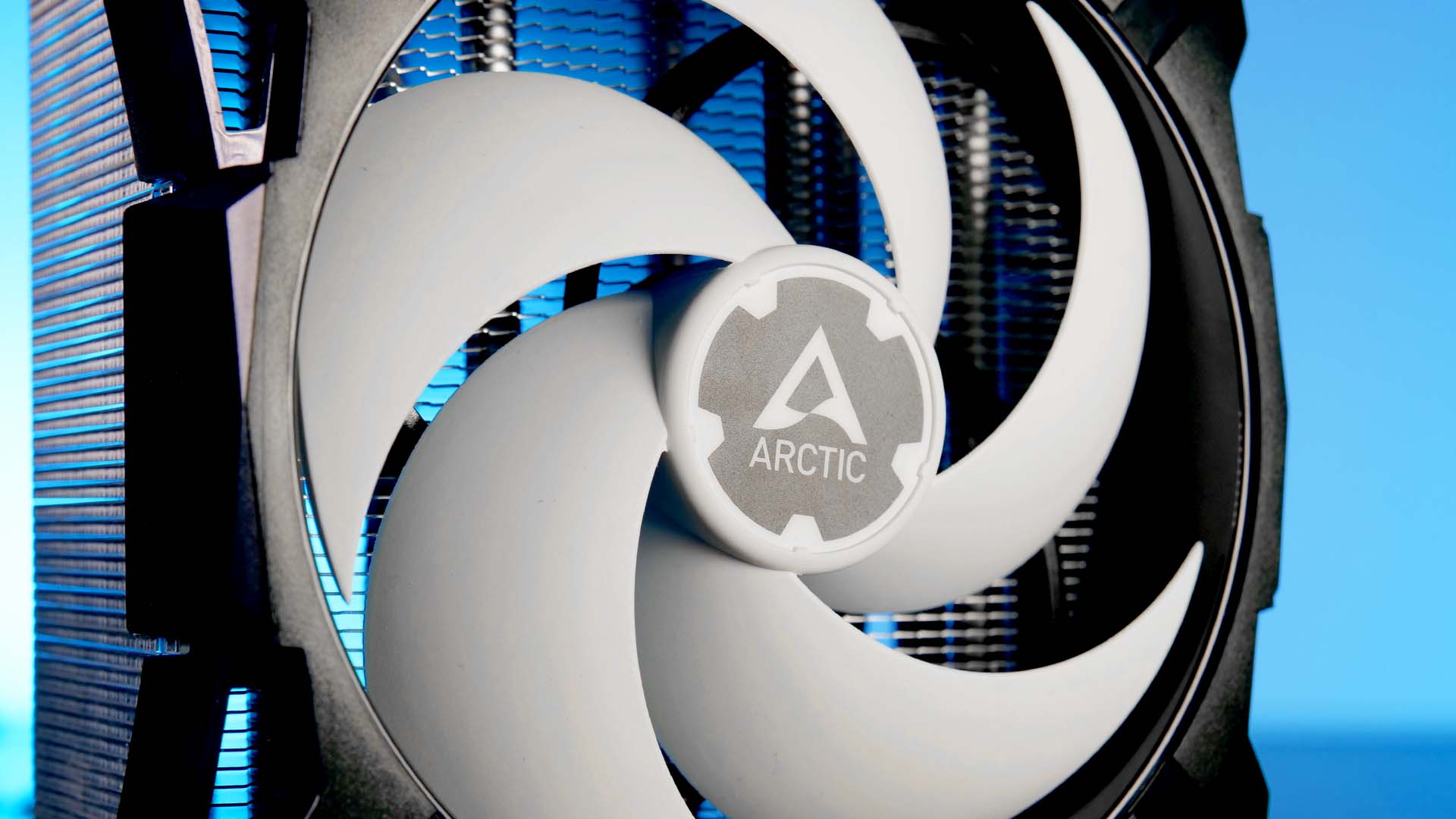 That being said, not everything was good. The immense amount of plastic can be grouped into a single word, -unnecessary.
The top place does and side plastic armor does not keep the Fan better in place than 2x metal fan clips would have done.
But at the same time, the plastic adds unnecessary width and height which could have been avoided and therefore the cooler's compatibility could have been improved.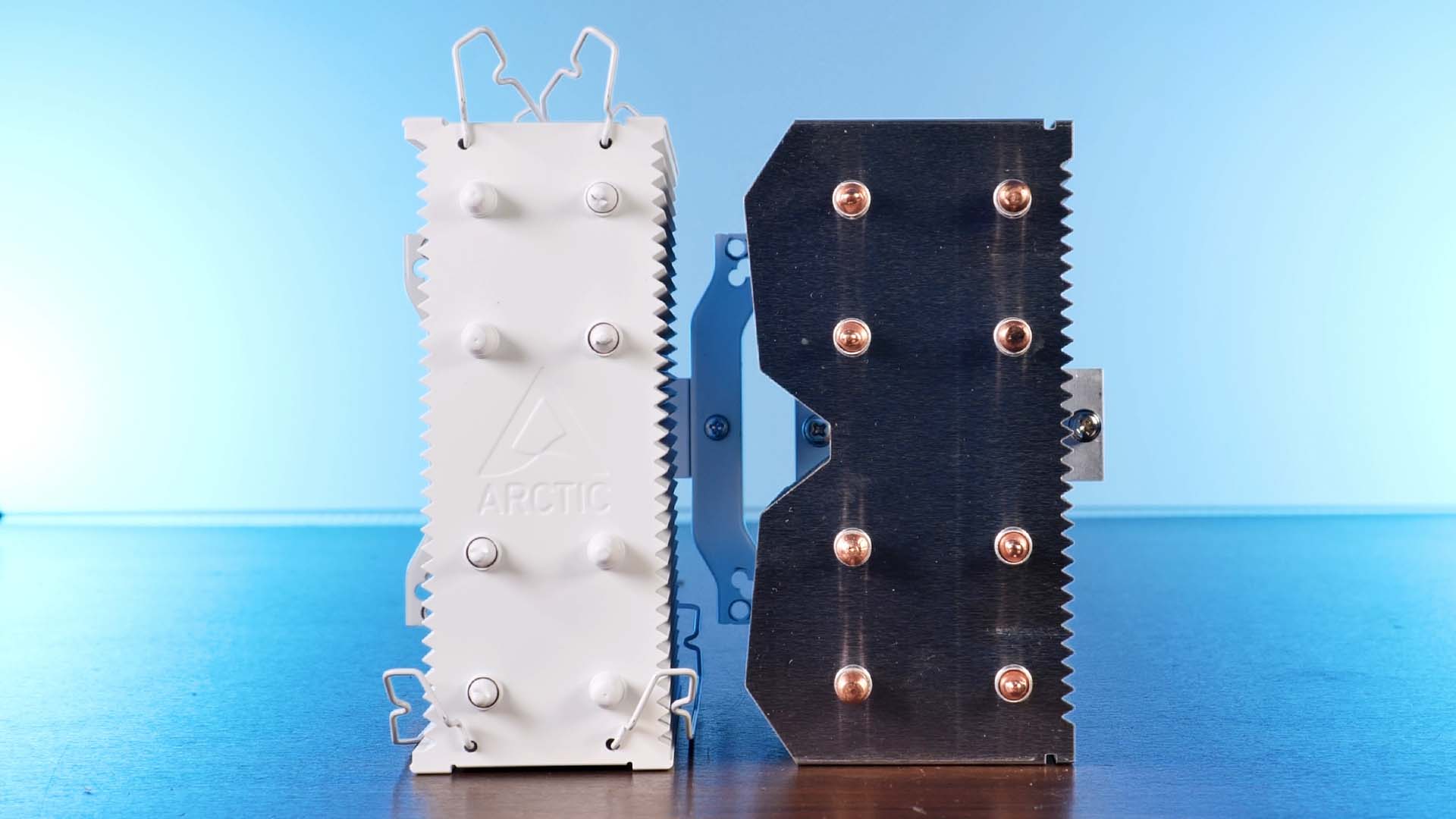 On the price side, the Freezer 35 manages to keep roughly the same price point as its Freezer 34 predecessor.
It is this sheer amazing price point paired with an absolutely outstanding noise-to-performance ratio that managed to turn this whole review into a positive conclusion.
Although the Freezer 35 does not -top- the benchmark list, and you need to decide beforehand which platform you will use the cooler on, its positive aspects do push it above an Arctic Freezer 34 in our opinion.
Therefore we can recommend this cooler for users with a Ryzen 5, i5, and below.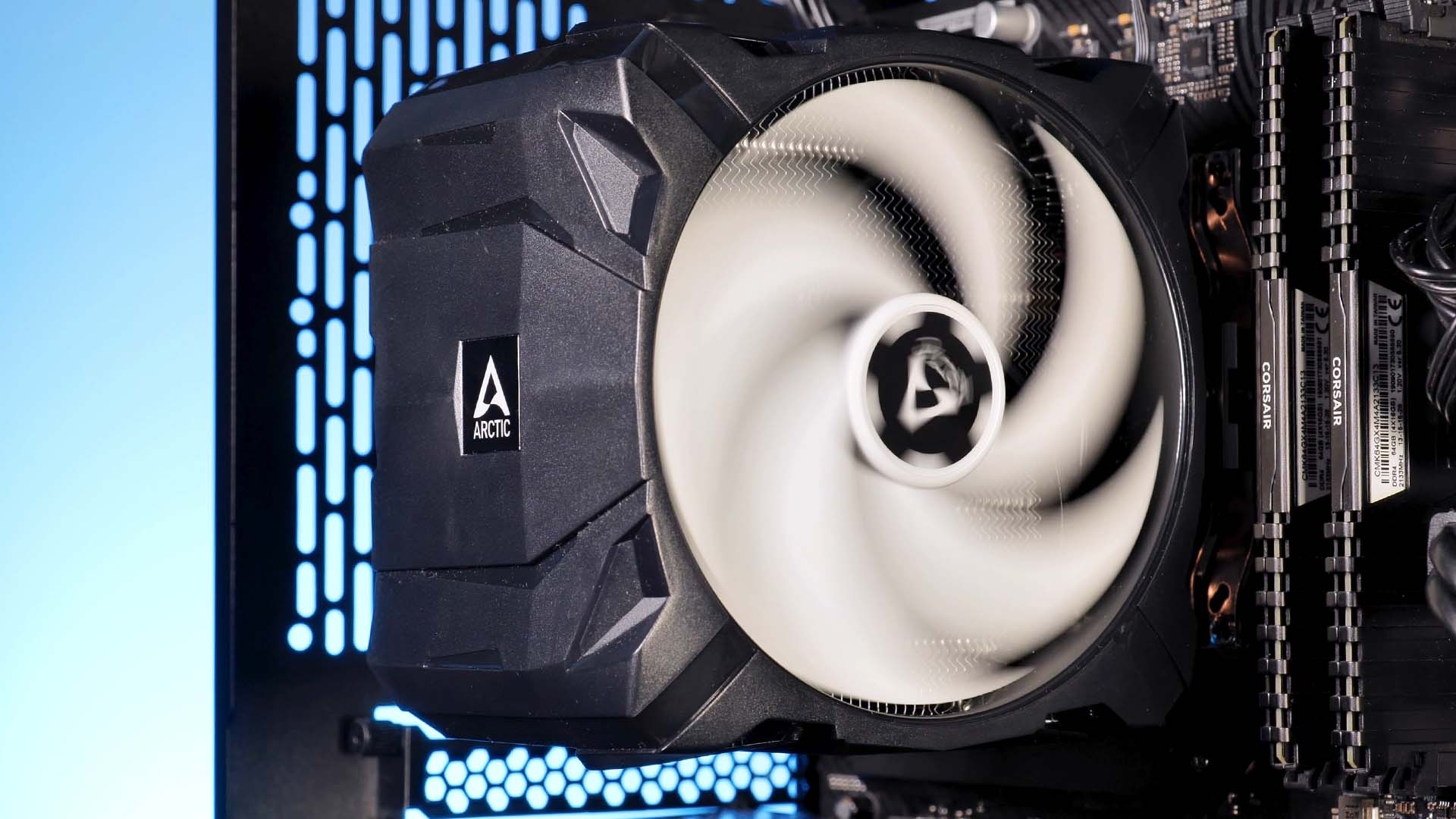 That being said, as the price difference to a Freezer 34 eSport Duo is negligible, we are also highly recommending thinking about upgrading to the dual fanned (yet older) Freezer 34 eSport Duo. Although the Freezer 35 had an amazing noise-to-performance ratio, it was no match to the Freezer 34 Duo is its 2x BioniX P120 fans!.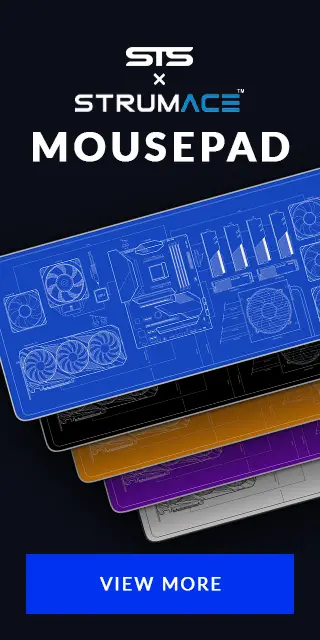 Top Reviews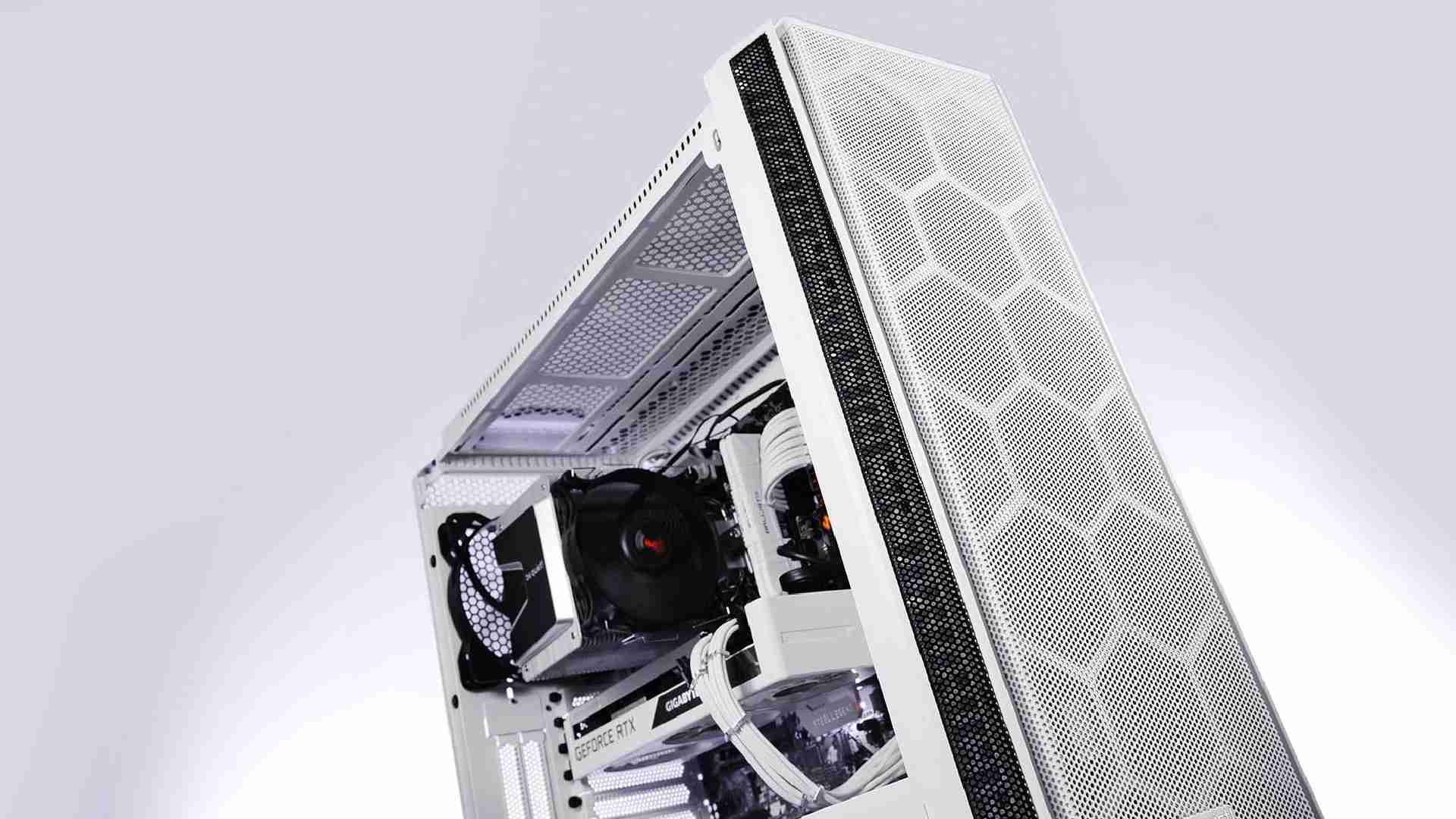 be quiet! Silent Base 802 Review
If we have learned one thing then that be quiet! makes amazing screwdrivers. And the cooler that comes with them is not that
Read More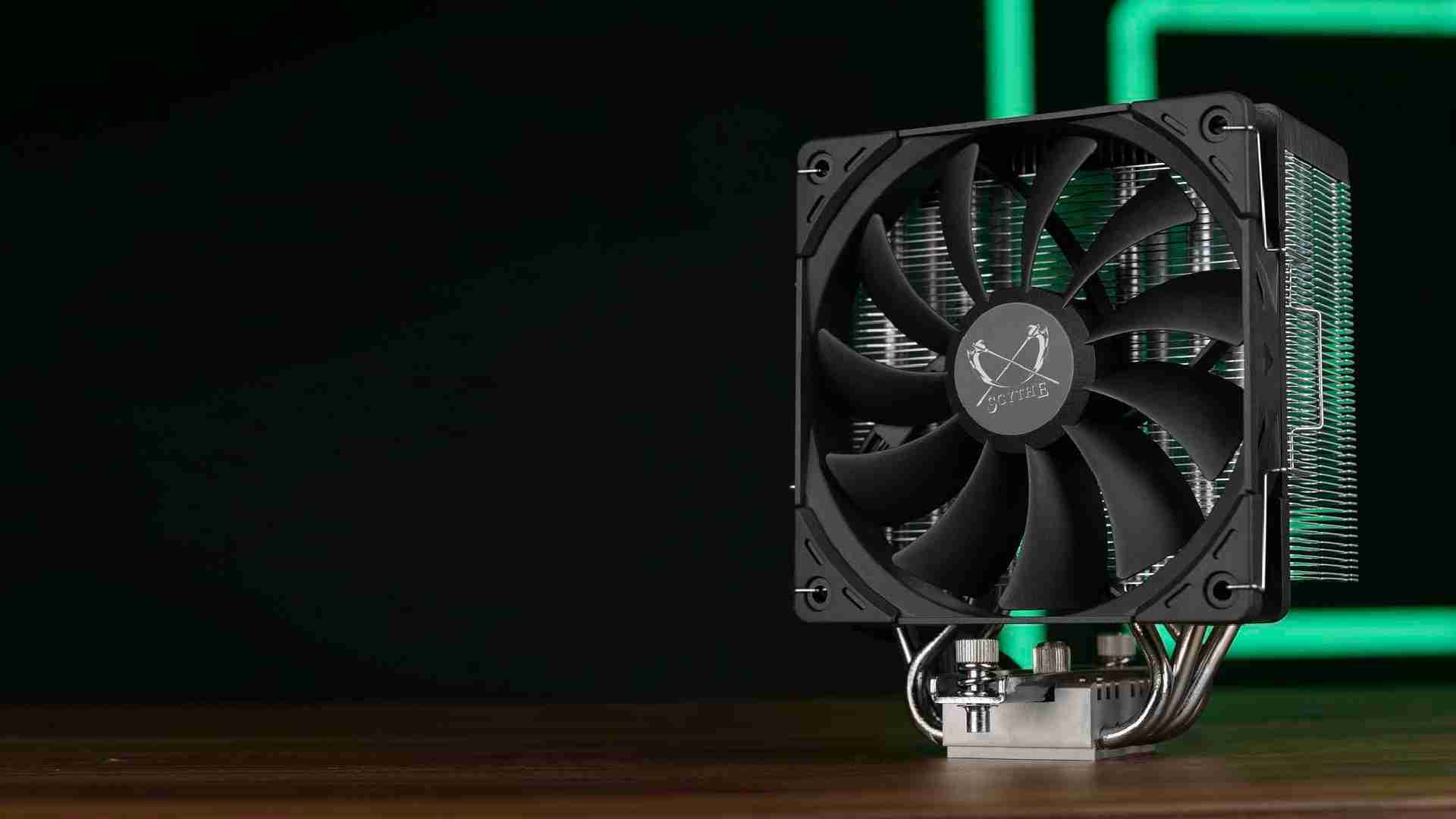 Scythe Kotetsu Mark 3 Review
The Scythe Kotetsu has been a solid mid-range performer in the past. Lets take a closer look at its newest Mark 3 revision an
Read More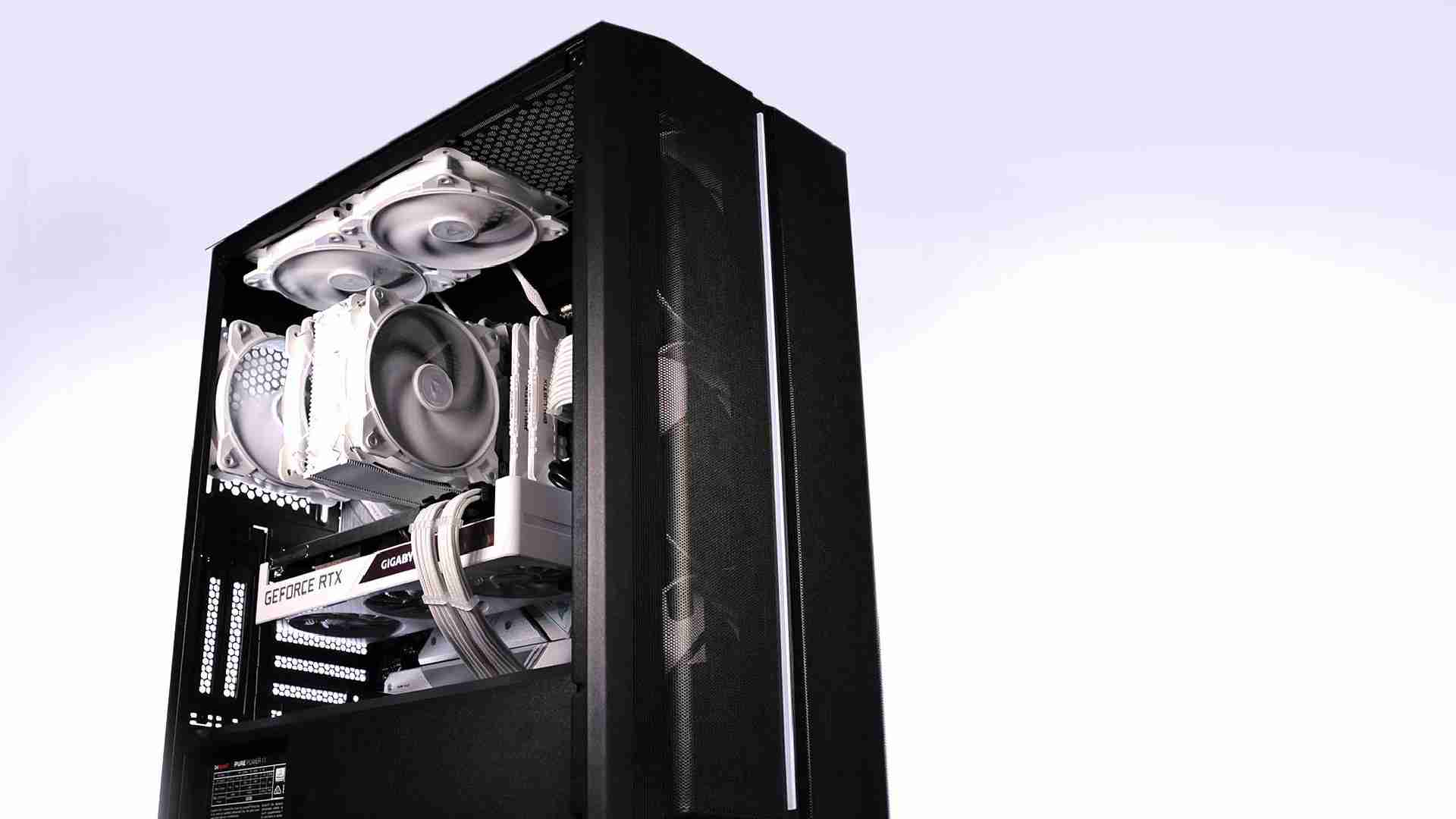 Montech Sky One ARGB Review
Meet the Montech Sky One. Out of Montechs premium line of hardware, their Sky One Case offers excellent Airflow paired with a
Read More
Recommended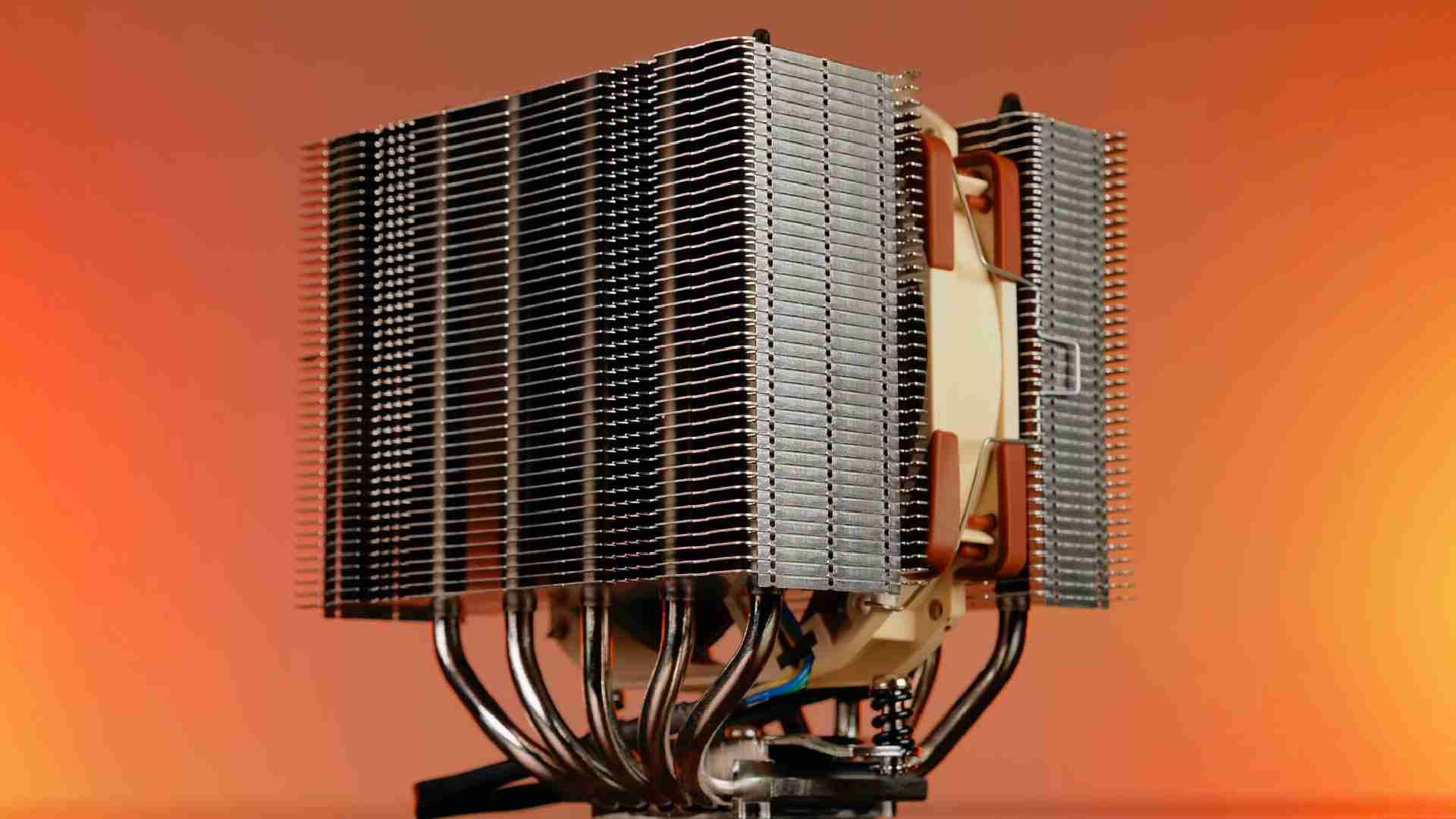 Noctua NH-D12L Review
Noctuas new NH-D12L promises the best of both worlds. Not only is it supposed to compete with industry-established models suc
Read More