Xilence LiQuRizer LQ360 Review
Introduction
Featuring their Redwing Fans, Xilence's LiQuRizer LQ360 promises to be both a powerful cooling machine and a retro-look with actual color instead of the ever-present RGB. Let's see how it turned out!
Positive
Excellent Cooling Performance
Very good Noise-To-Performance Ratio
Best in Class Price-to-Performance
Neutral
3-Pin Header for Pump
No RGB
What's in the Box?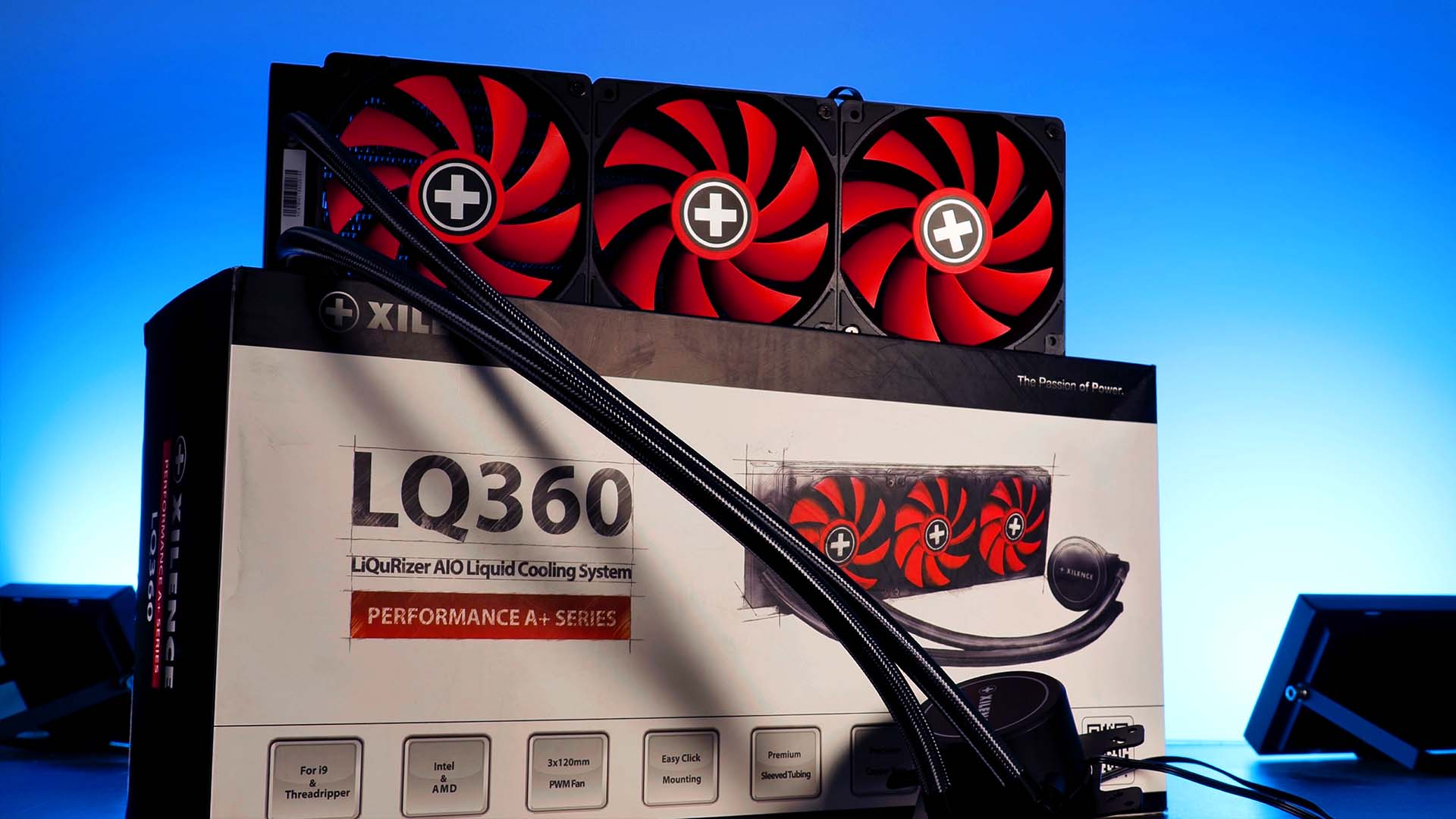 Xilence's LiQuRizer LQ360 comes in the usual AIO carton box featuring a couple of product images and a short introduction in form of a spec sheet.
Once the box is opened, we will find the following items inside:
Xilence LiQuRizer LQ360
3x Redwing 120mm Fans
1-3 PWM Splitter
Installation Hardware AMD/Intel
4-Pin to Sata Power adapter
Compatibility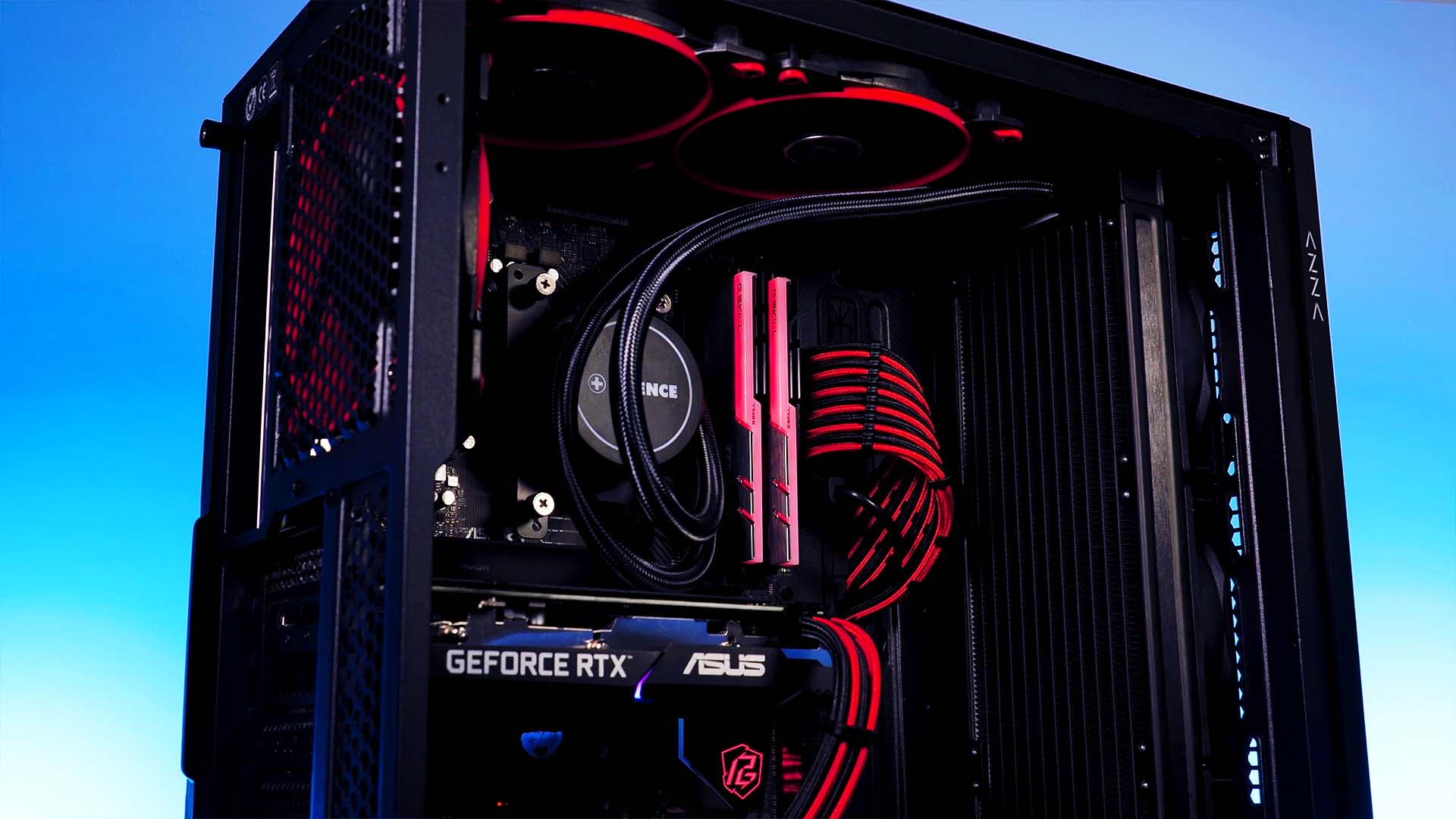 Due to Xilence's LiQuRizer not being the newest AIO Liquid Cooler out there, it still comes with some legacy support and needs a bit of refinement to get to the newest standard.
As of right now, we're still unaware of any upcoming LGA 1700 support.
Down below we attached a full compatibility list:
| | |
| --- | --- |
| AMD | Intel |
| AM4 | LGA 1200 |
| AM3/+ | LGA 1366 |
| AM2/+ | LGA 115x |
| FM2/+ | LGA 2011 |
| FM1 | LGA 2066 |
Individual Components
Waterblock/Pump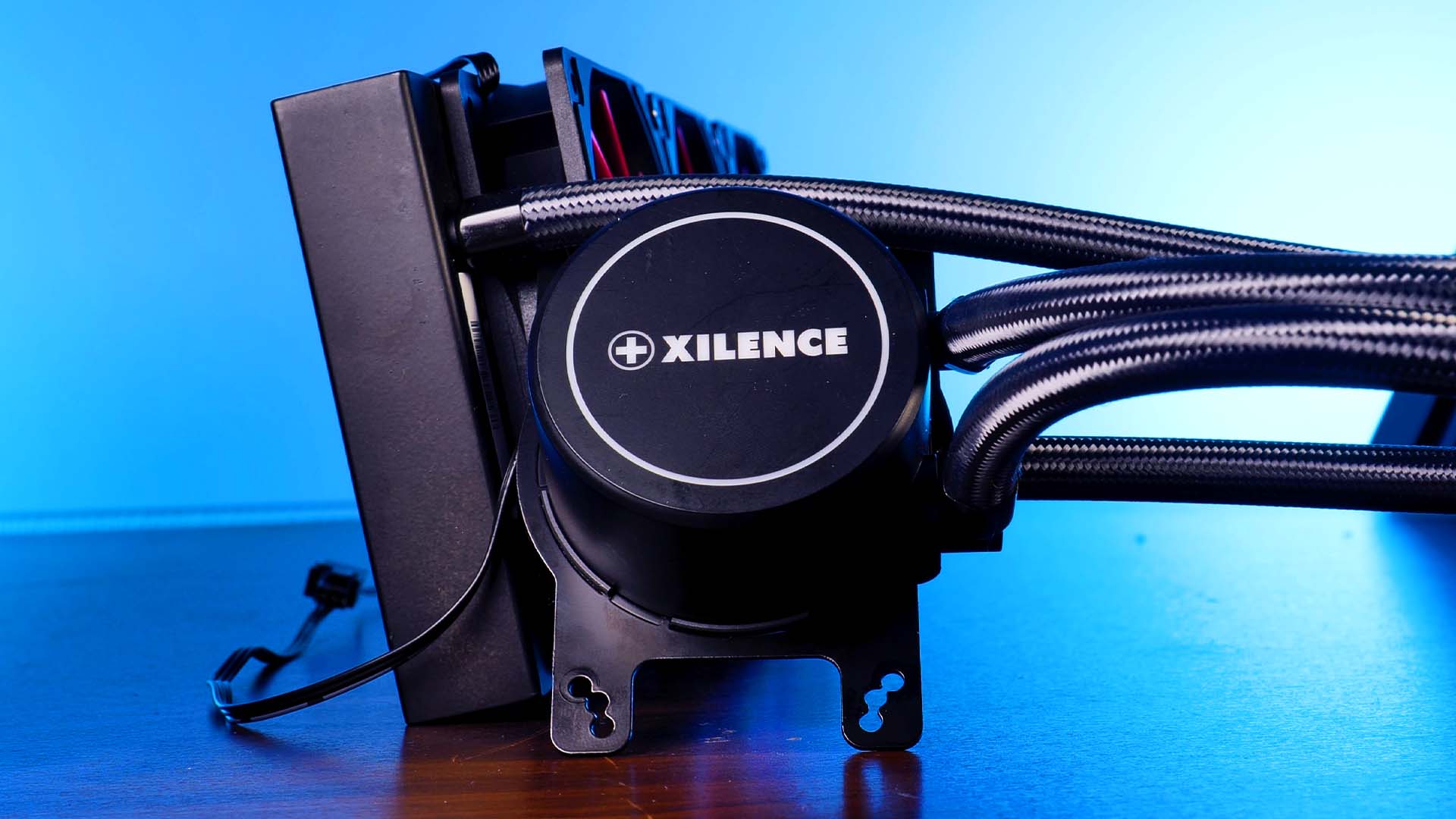 The LiQuRizer's Waterblock is kept pretty simple. A white (shining) company name cutout representing who made the AIO. The lights that are shining through the company name will start to shine as the Pump is connected to power.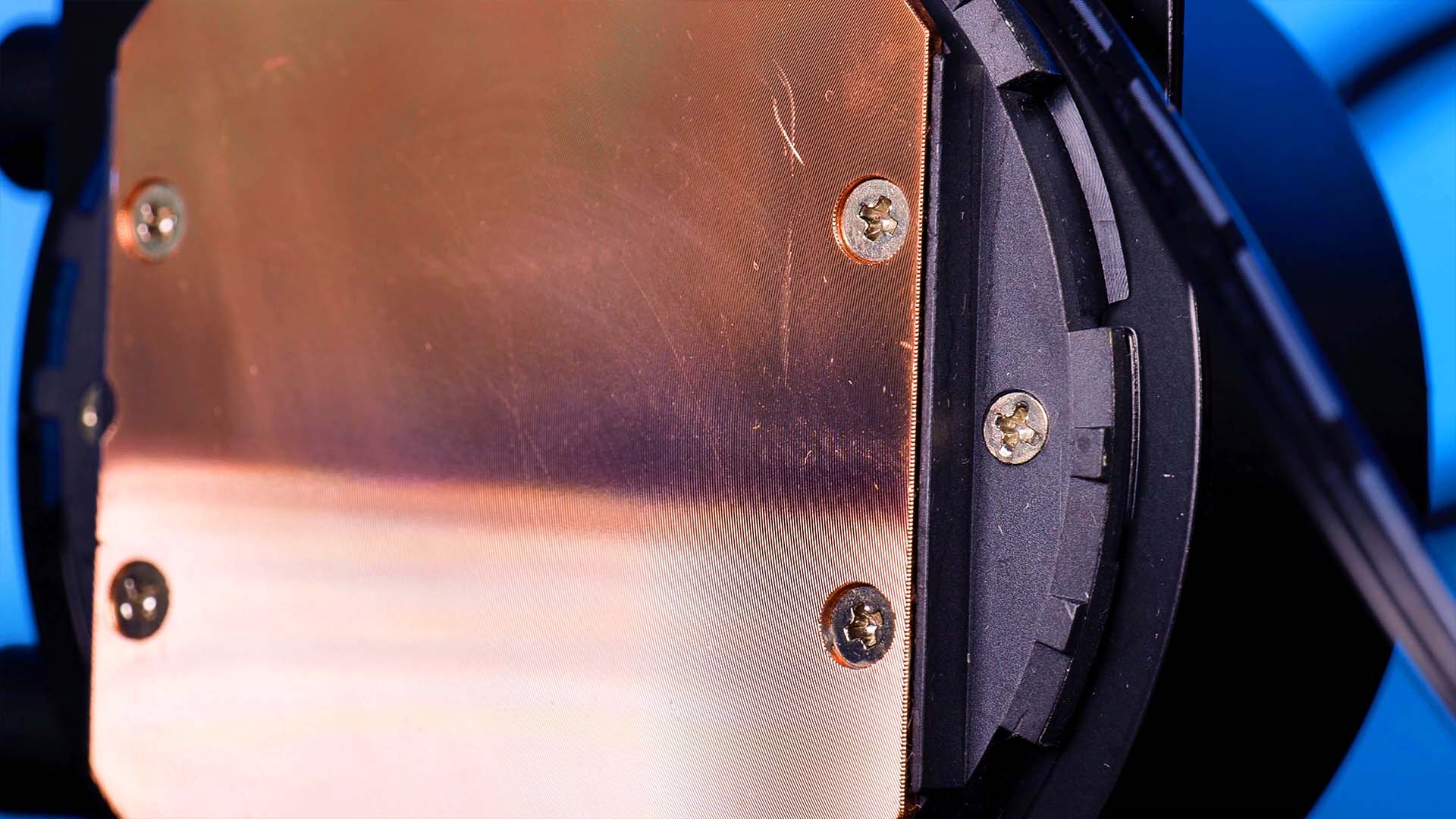 The base of the water block is designed slightly differently than we're used to. Instead of being an extremely polished copper base, the LiQuRizer's copper base is slightly texturized, creating a carve-like structure on the complete base.
Tubes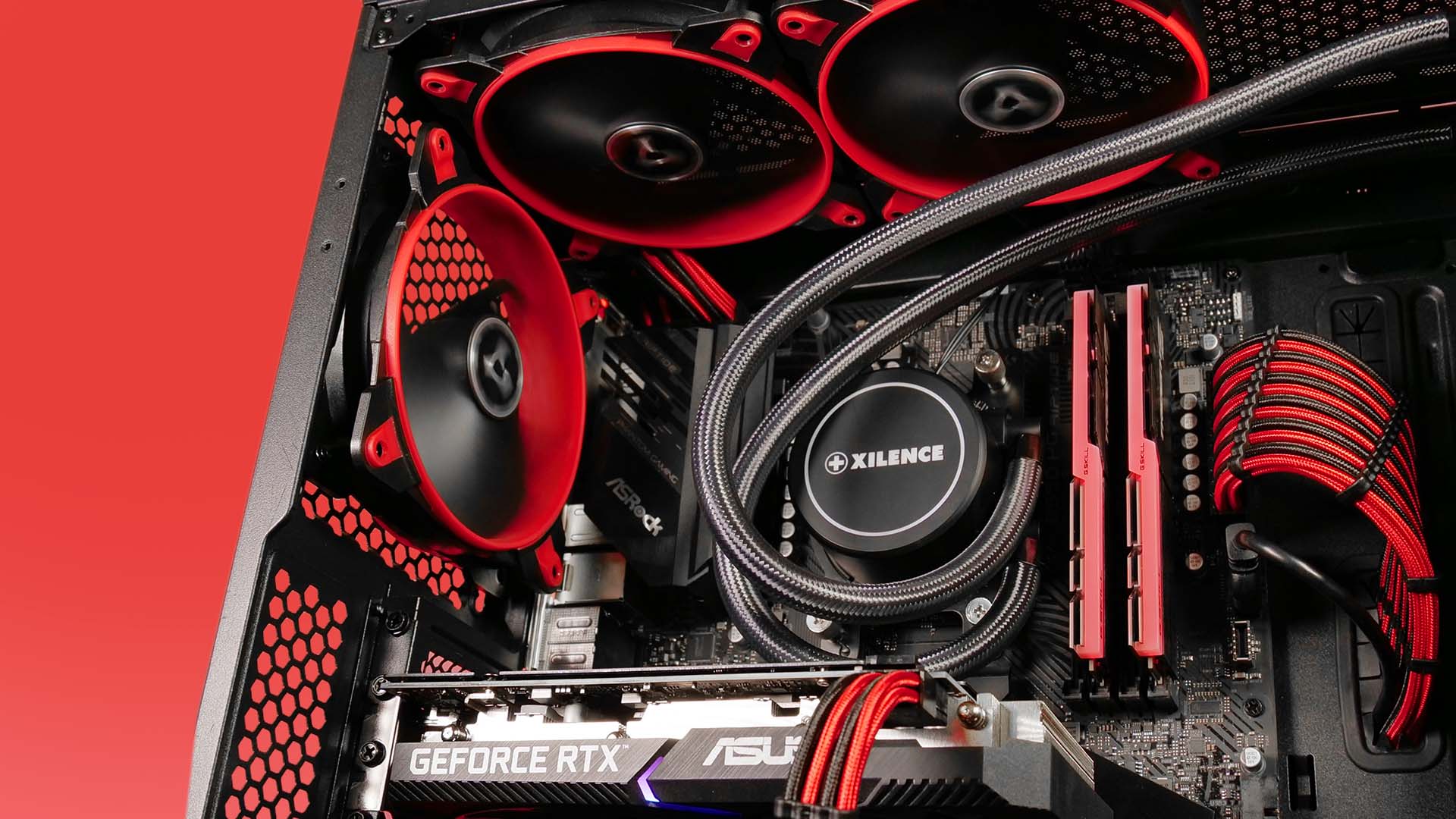 The tubes on the LiQuRizer are 475mm long, making it very comfortable to install.
Radiator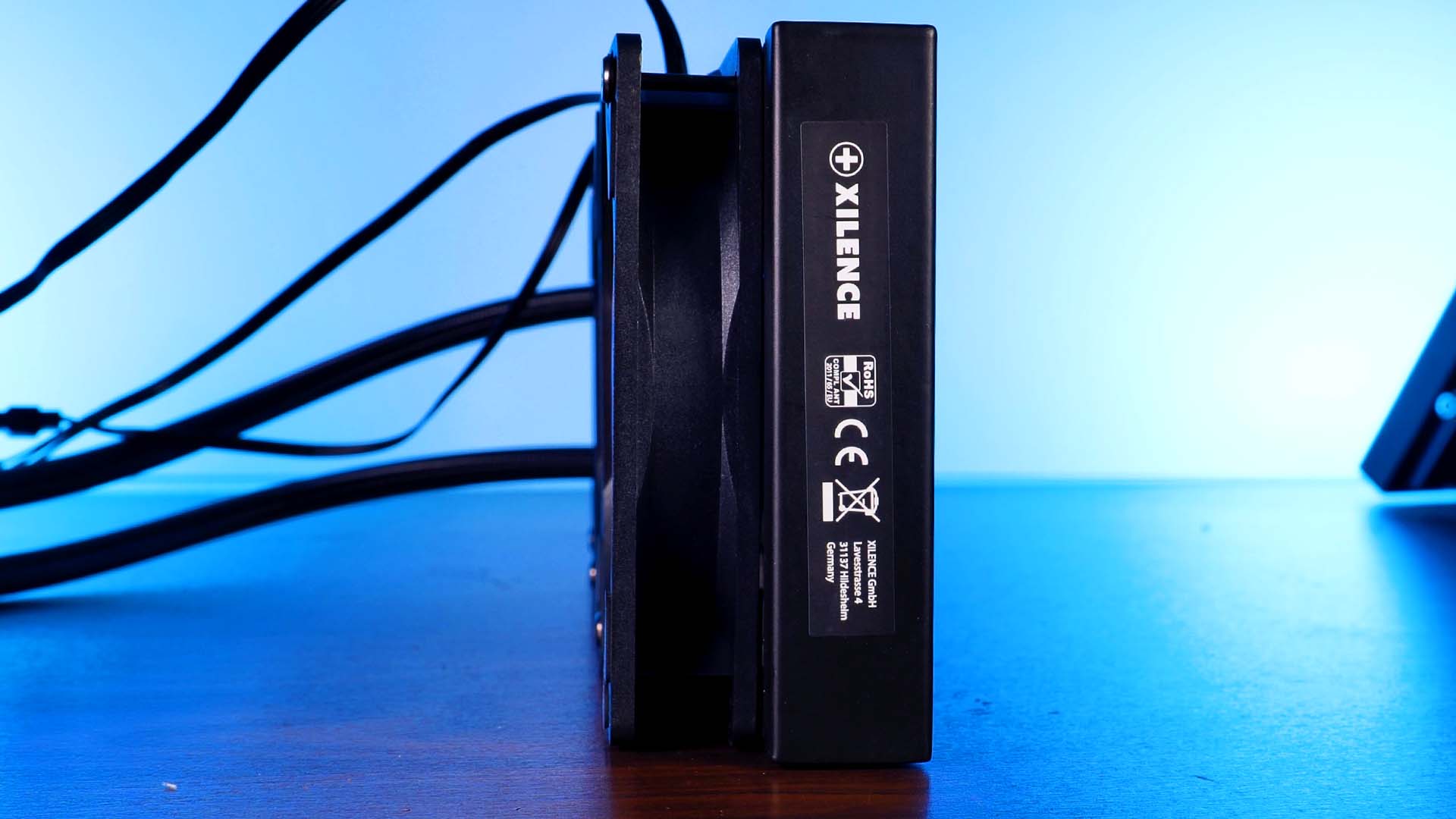 The radiator in use has the usual 27mm thickness.
Fan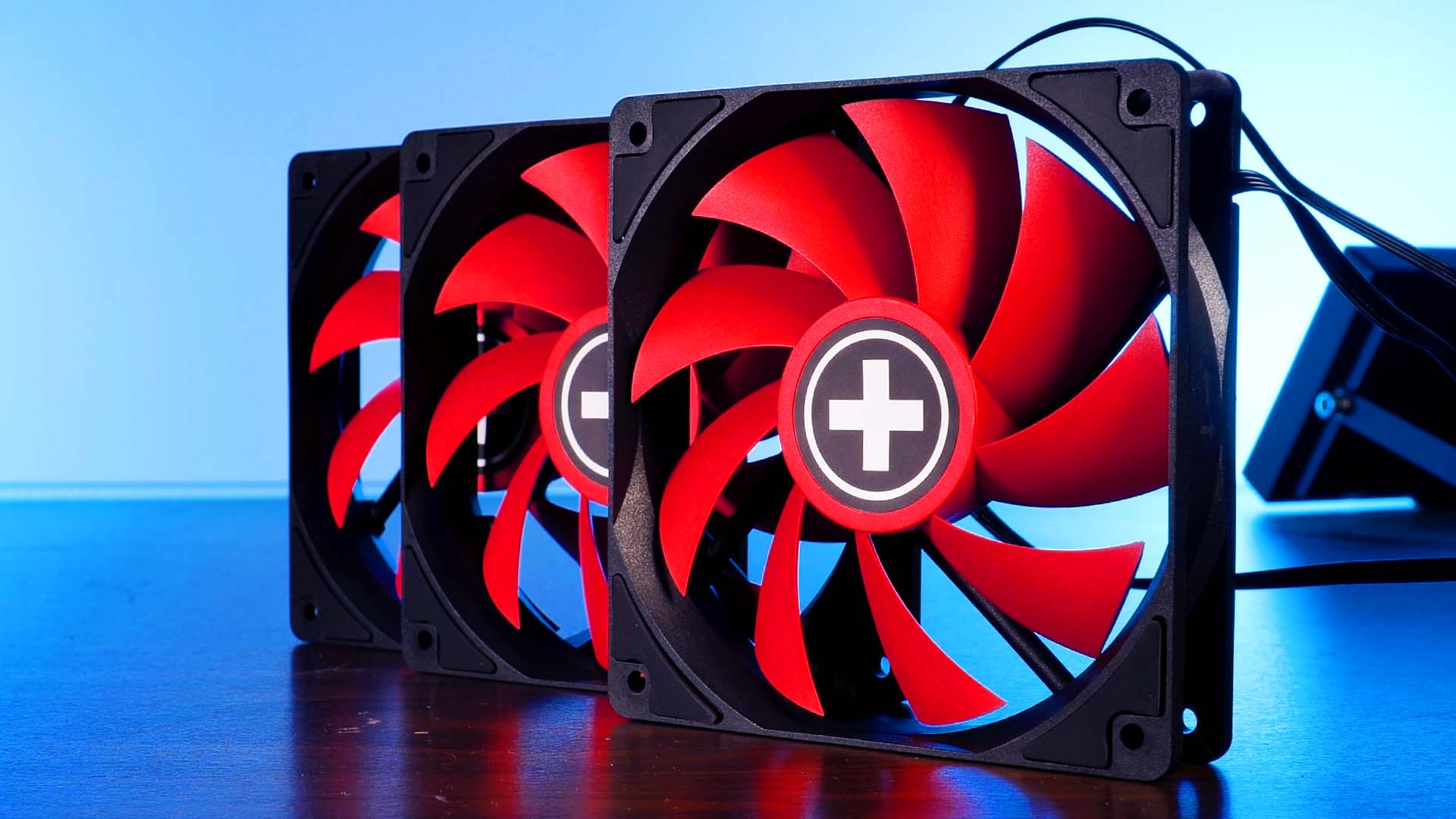 For the LiQuRizer, Xilence's decided to use slightly upgraded versions of their RedWing Fans. Instead of the independently available 1500RPM models, the Redwings used on the LiQuRizer are spinning at 1600RPM while pushing 70CFM. Unfortunately, no information is known about their Static Pressure.
Appearance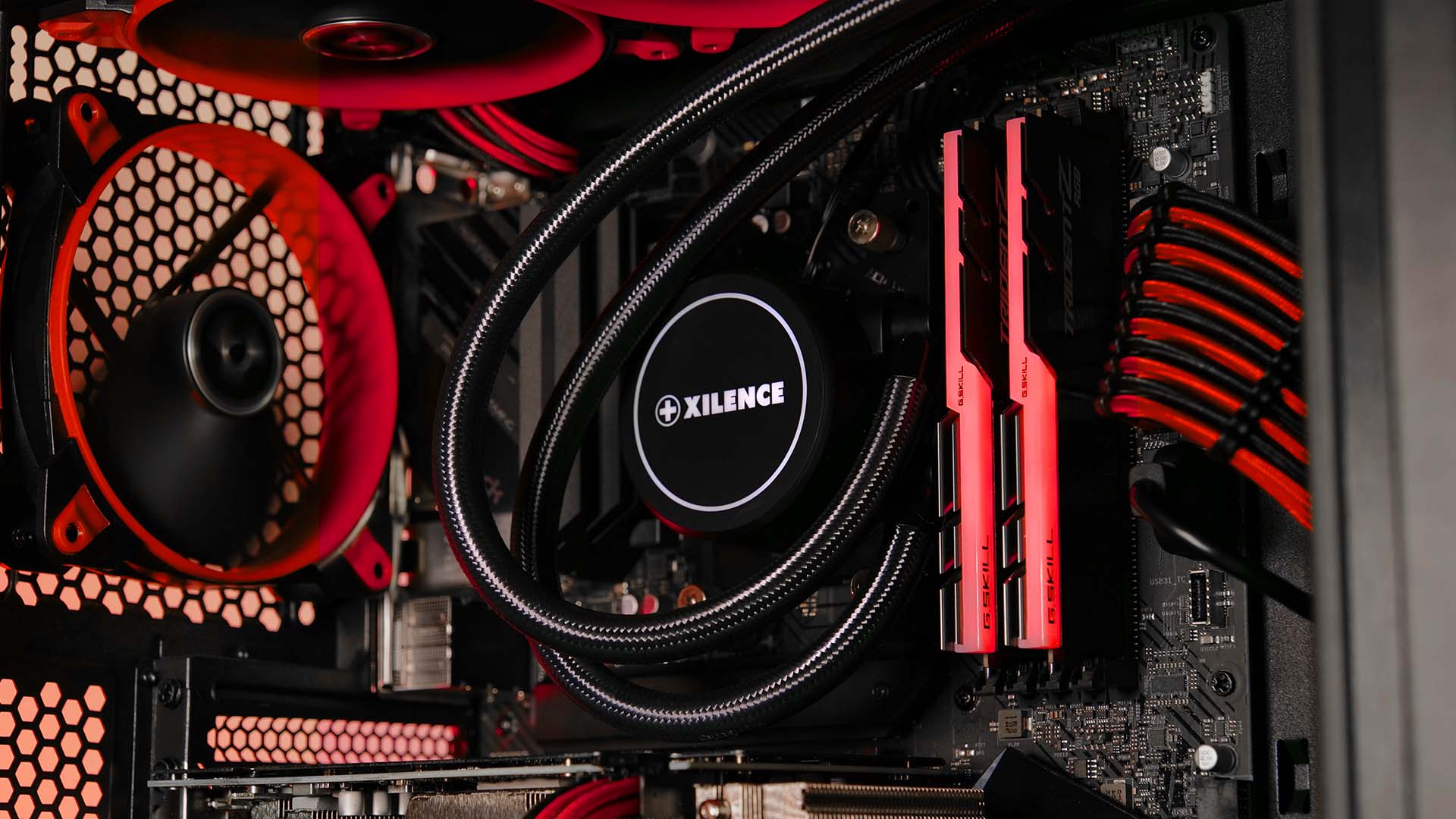 The LiQuRizer's Design is clearly something special considering what is usually released onto the market nowadays. By using their RedWing Fans that come with an actual color instead of some light show, the LiQuRizer may not fit into every build. But to whoever plans to go with such an approach, we can confirm that in reality, the design does not come across as cheap, but rather clean and distinct.
The Water block pump cover of the LiQuRizer has a very simple design using only the company logo.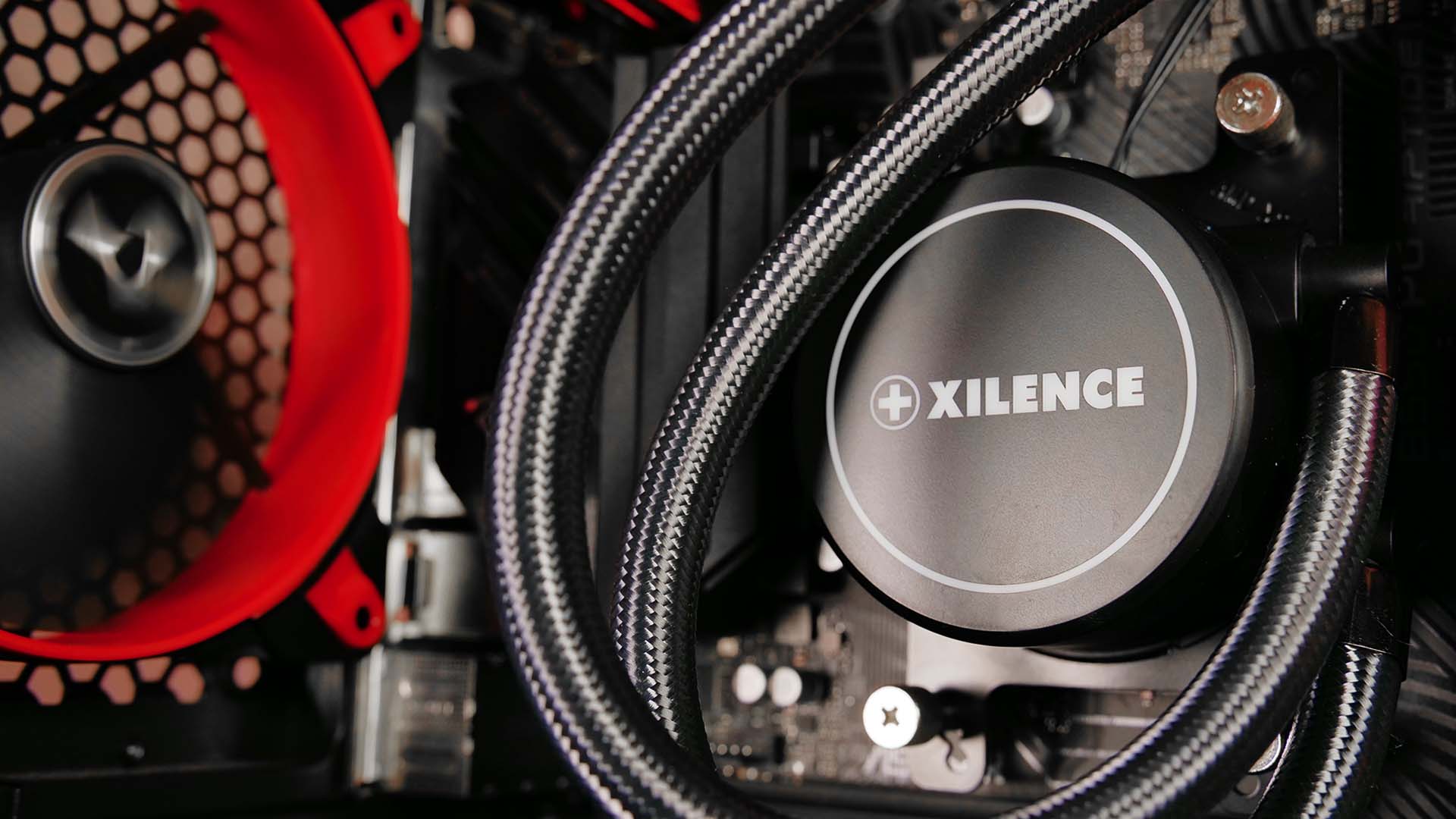 Overall, although the AIO uses Fans that are almost completely covered in red paint, we were surprised to find that the LiQuRizer is still coming across as simple, and not as imposing as we assumed.
Benchmarks
We tested on our usual benchmark setup using a 3900x.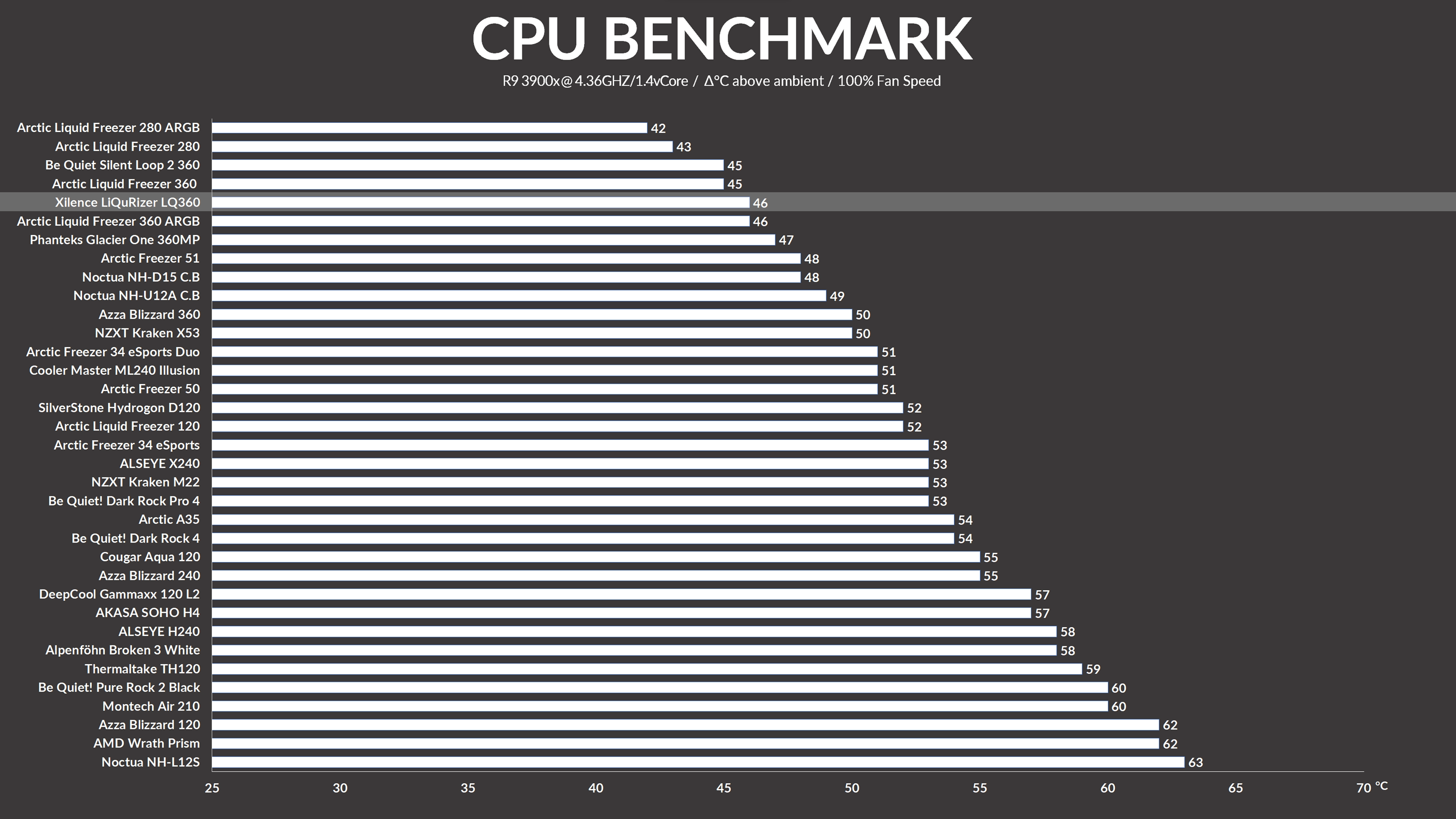 While letting the Fans of the LiQuRizer spin at 100%, it managed to keep the 3900x at 46°C above ambient.
Highly surprising to us,  the LiQuRizer managed to match the way bigger Arctic Liquid Freezer 360 ARGB's performance.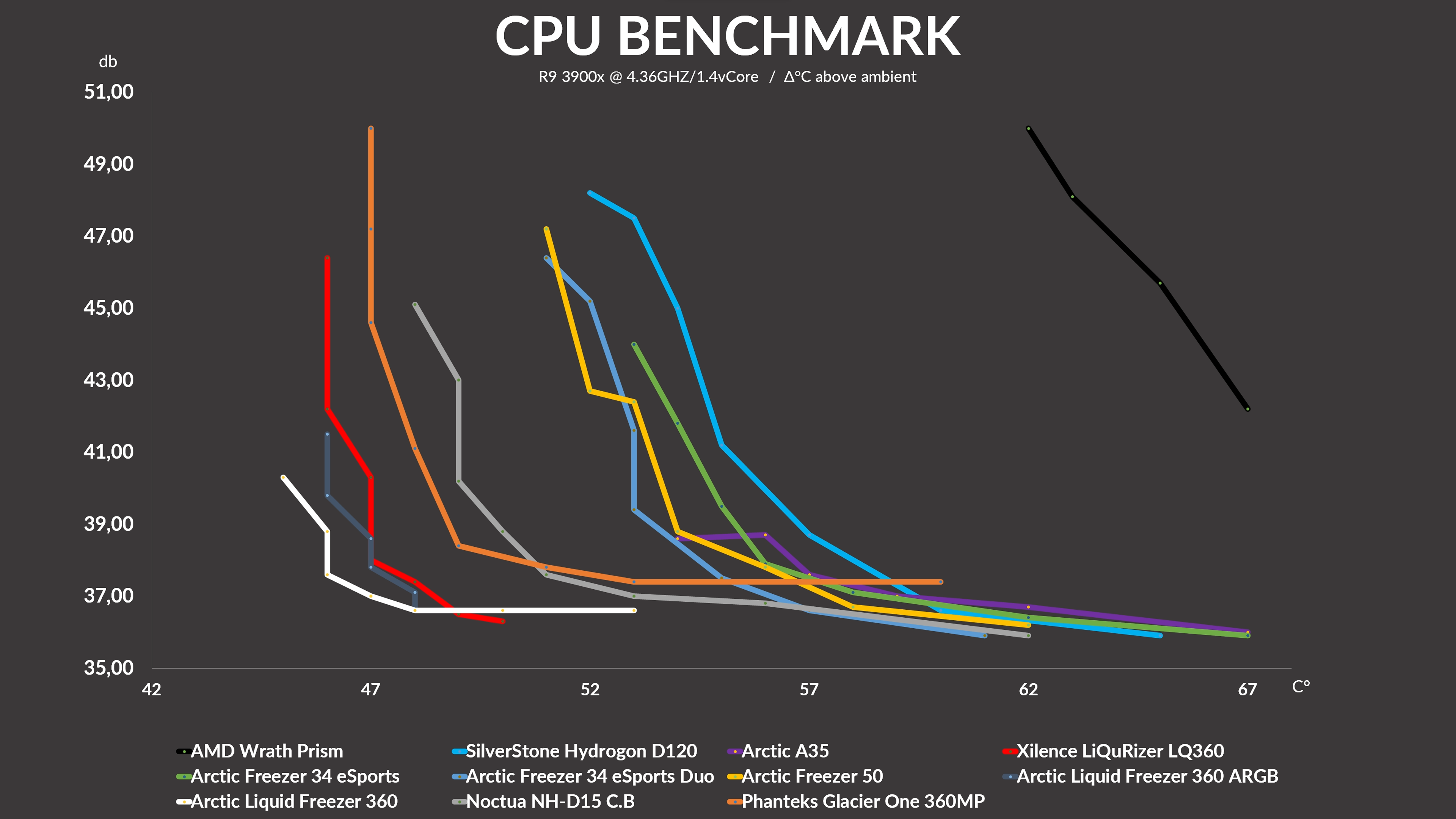 After Noise-Normalizing our results, we found that although the LiQuRizer doesn't start as quiet as any Arctic Liquid Freezer, it quickly managed to catch up, and stayed slightly behind the Liquid Freezer 360 ARGB.
Conclusion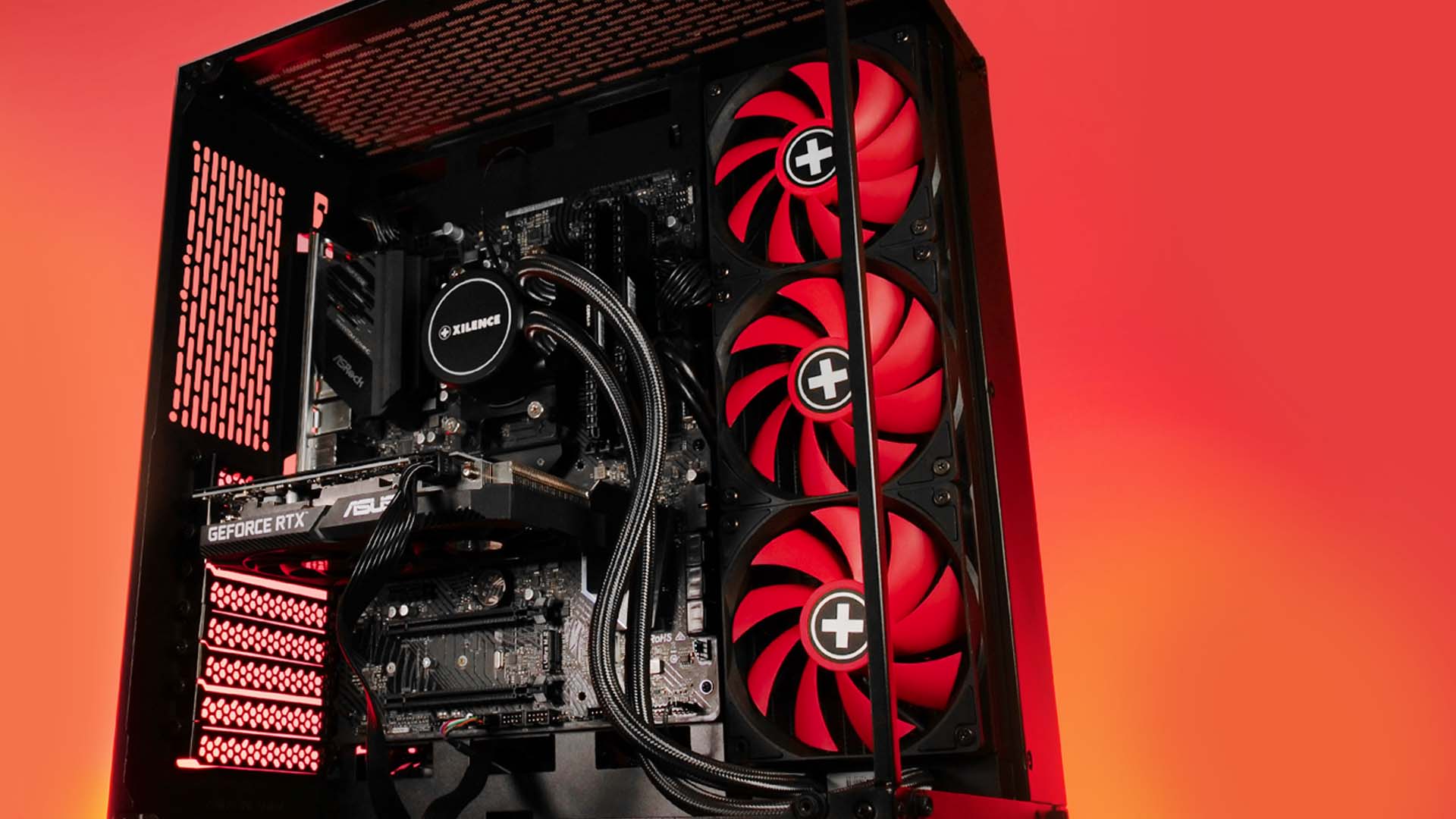 Overall, Xilence's LiQuRizer LQ360 was a big surprise to use.
Not only was the design better received than we believed prior to actually seeing it, but the performance it managed to deliver was excellent.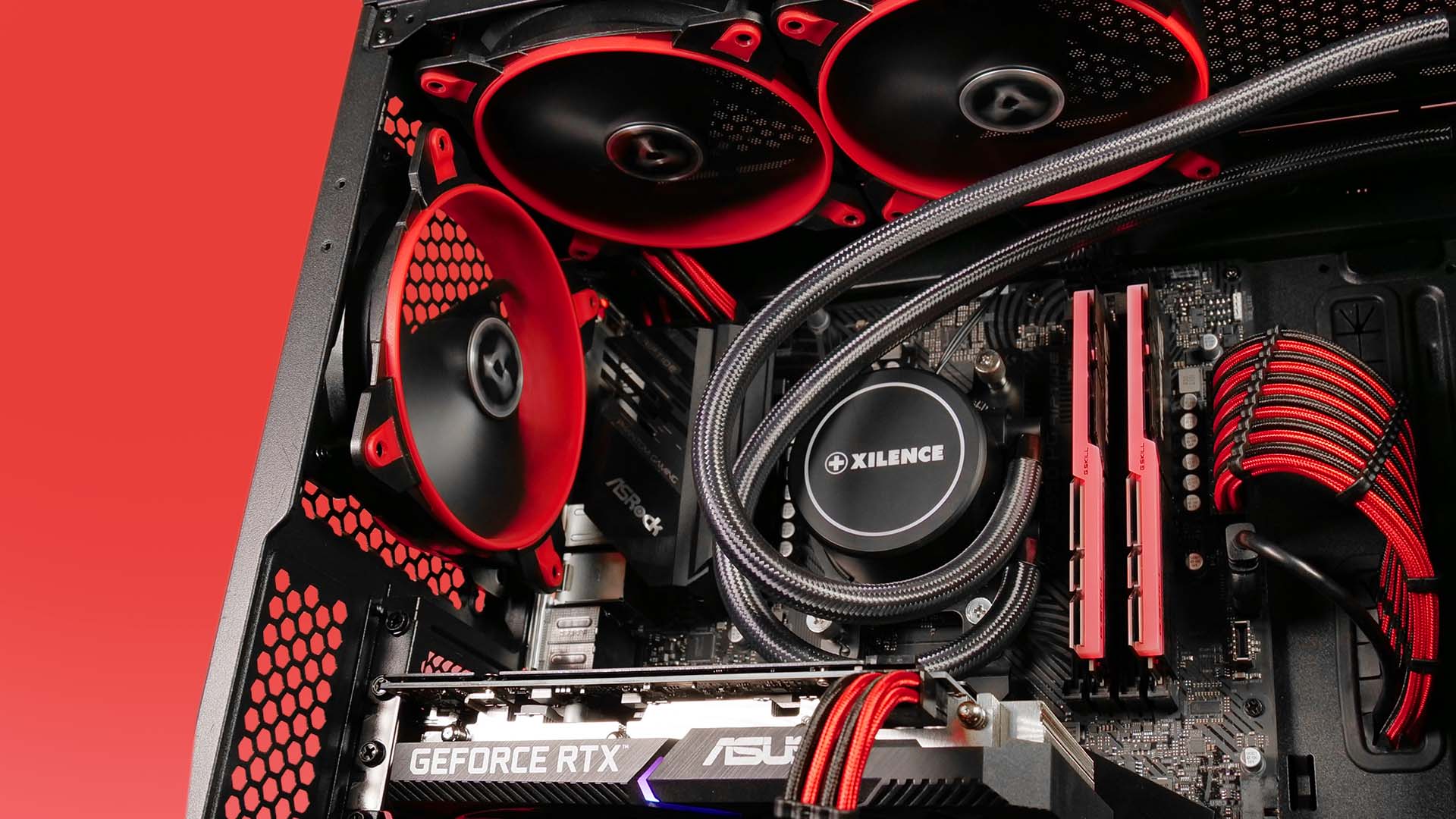 Being an AIO with its performance on the level of an Arctic Liquid Freezer 360 ARGB, and its Noise-To-Performance ratio just slightly behind, the LiQuRizer is clearly an underappreciated piece of cooling potential.
Even more shocking is the fact that the LiQuRizer is currently available for around 15-20€ less than its Arctic counterpart.
This makes the LiQuRizer -the- best in class in Price-to-Performance.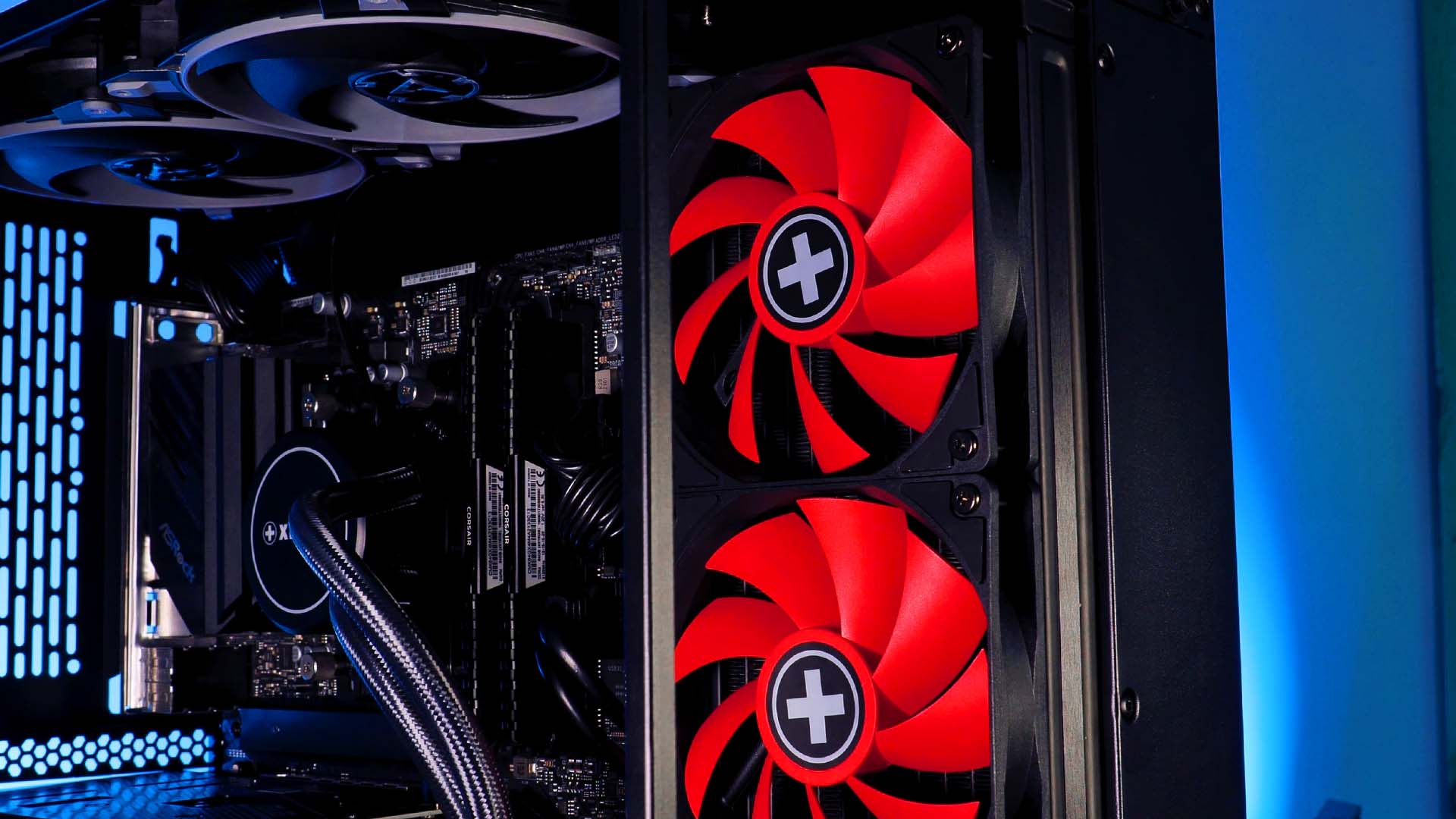 Due to the LiQuRizer's excellent performance, and it's refreshing design, we can only recommend this cooler for any consumer-grade cpu.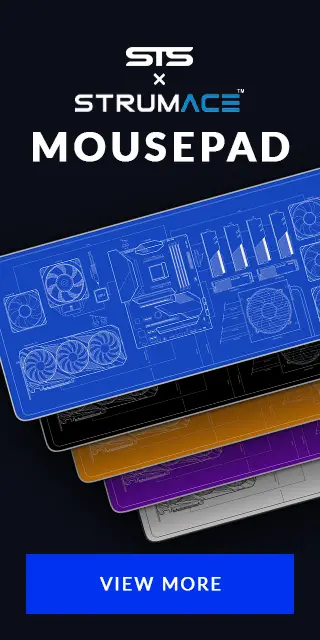 Top Reviews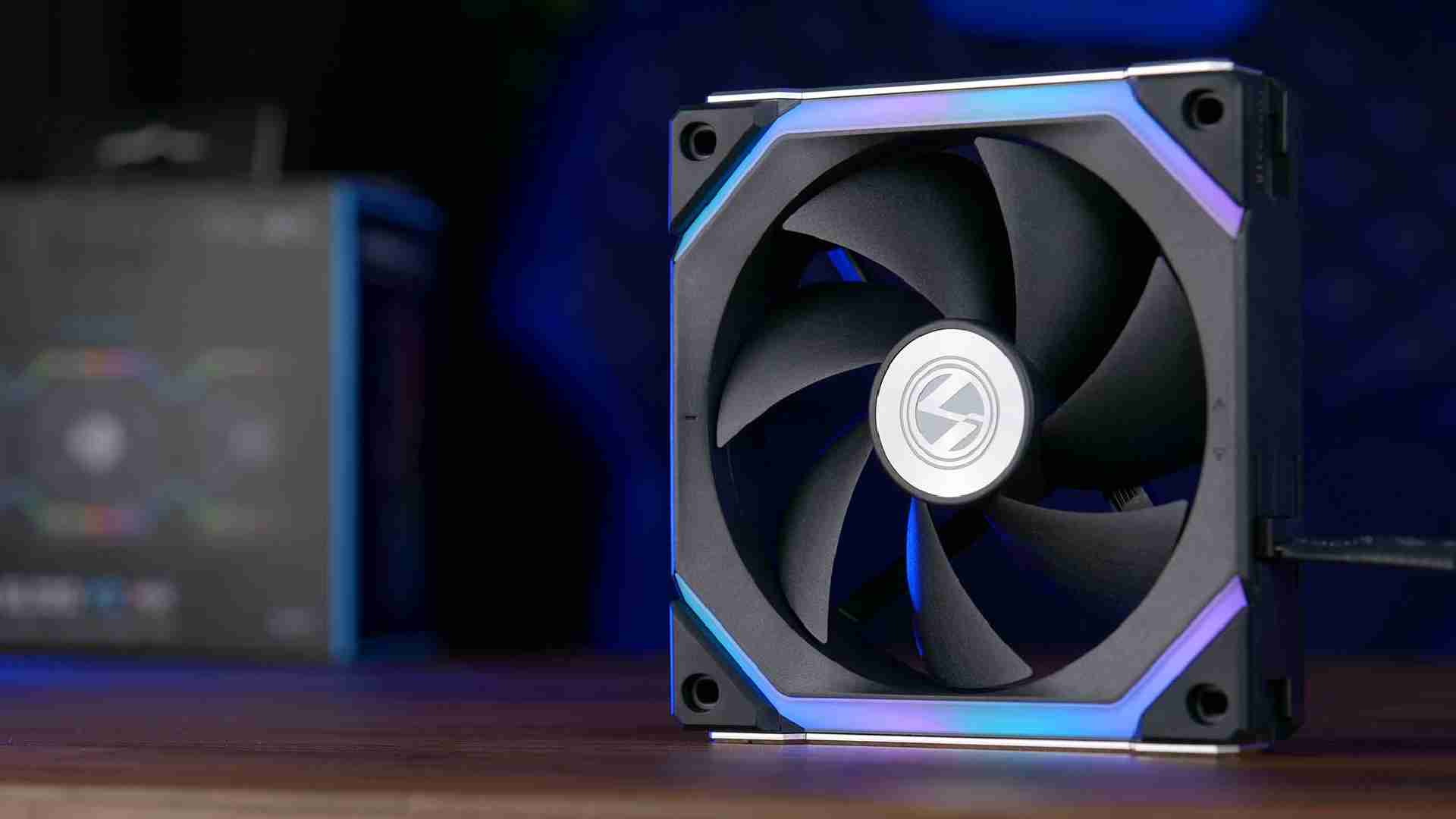 Lian Li Uni SL120 V2 Review
Lian Li just updated their SL120 fans to meet their newest standards. Lets take a closer look at the improvements that the SL
Read More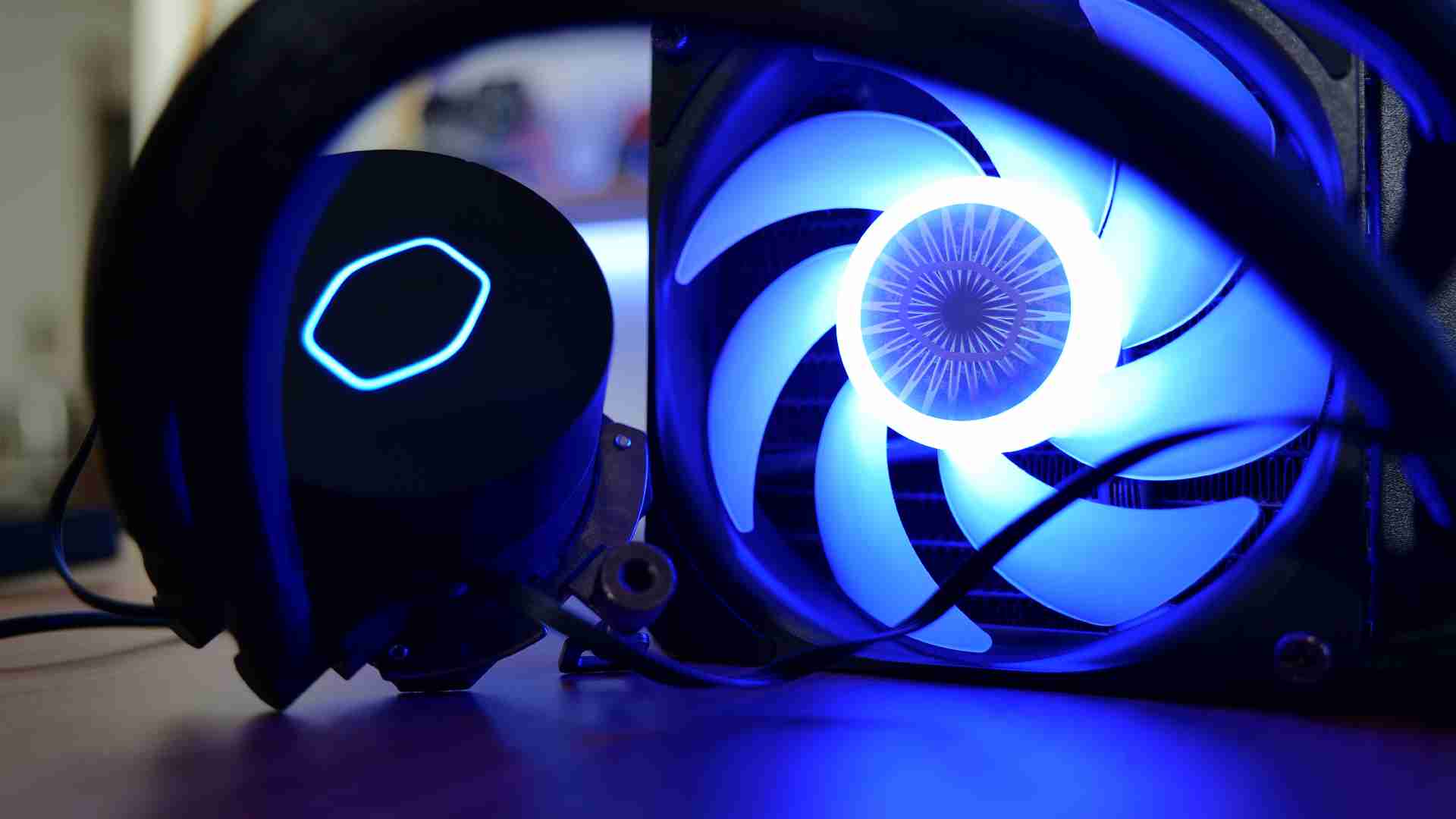 Cooler Master MasterLiquid ML120L V2 RGB Review
Cooler Masters refresh of their MasterLiquid Lineup, the MasterLiquid ML120L V2 RGB, promises to be better performing, quiete
Read More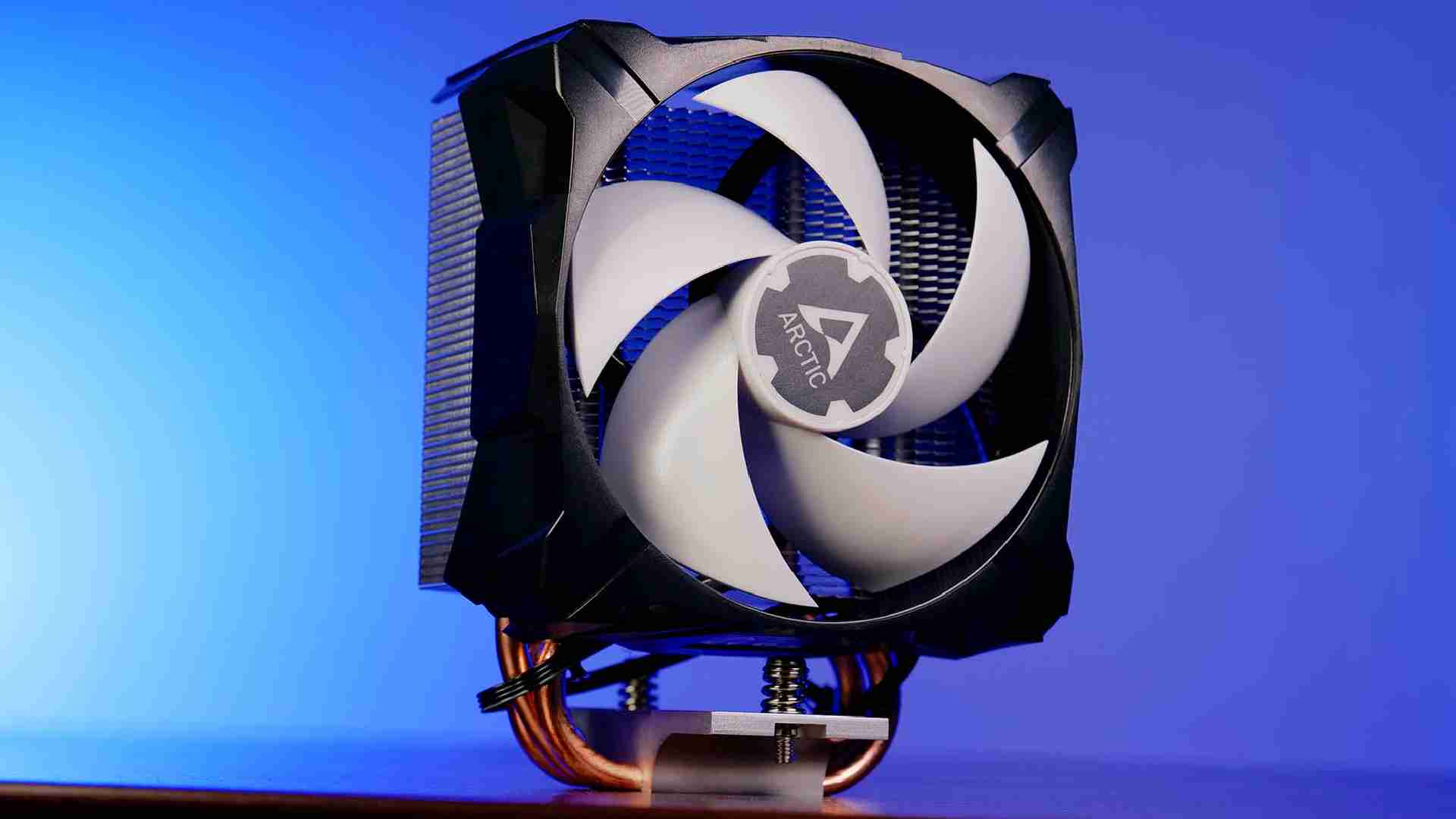 Arctic Freezer A13X / i13X Review
Although the Arctic Freezer A13X & i13X might look like a normal cooler, don't be mistaken. This miniature single tower coole
Read More
Recommended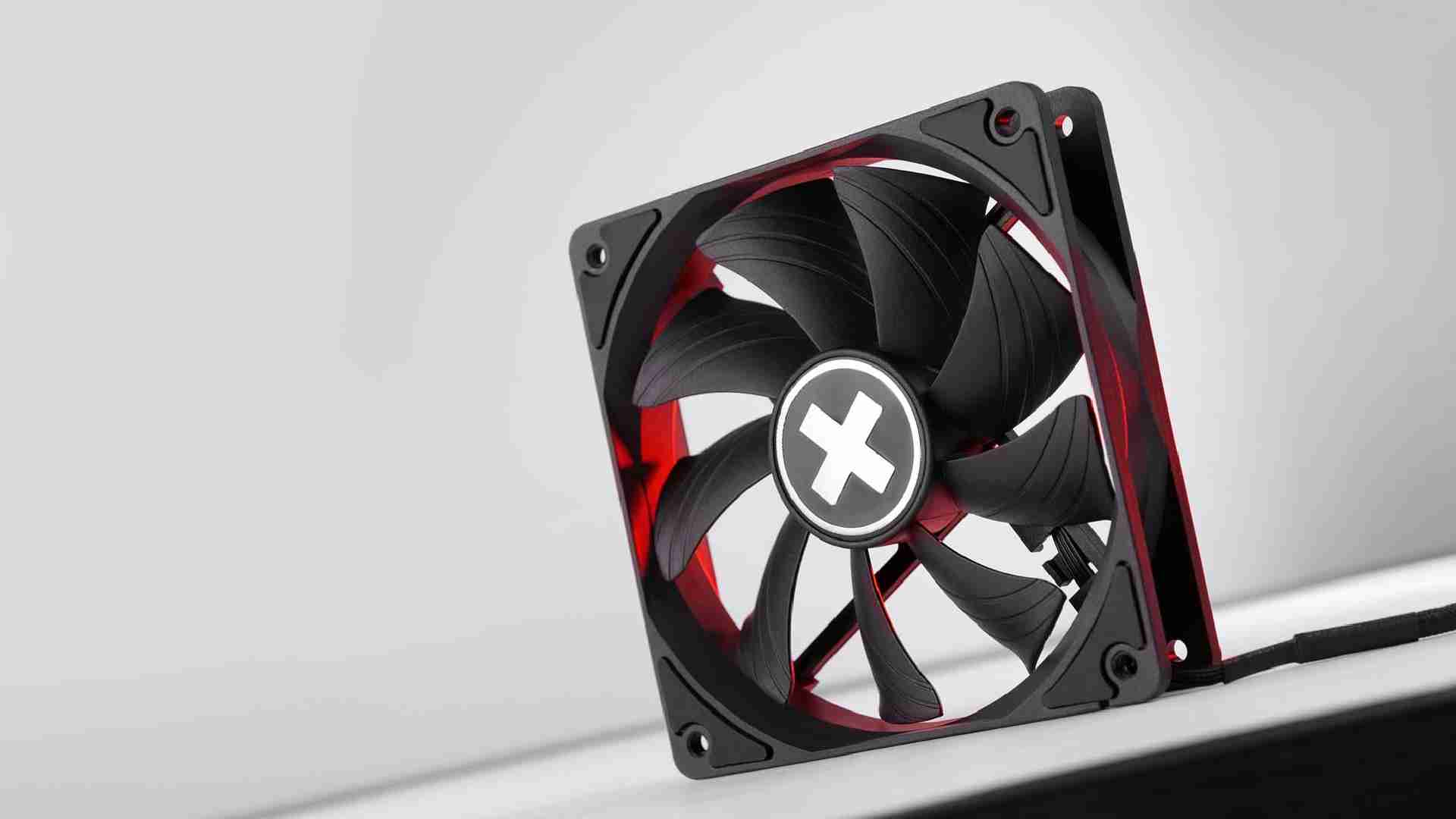 Xilence XPF120X.B.PWM Review
Lets have a closer look at Xilences newest XPF120X.B.PWM fan, the fan for every use case. Used on their new AIO, Air Cooler,
Read More