NoiseBlocker eLoop X B12x-PS Review
Introduction
With a market saturated with fans that look alike, NoiseBlocker tried to change the fame with their eLoop Series back in 2013. Now (actually in 2020), they are back with the next logical step...RGB! Their newest eLoop X series features the same bio-inspired optimizations that their original lineup had, but with unicorn-color shining ARGB! Let's see how they compare in today's market!
Positive
Good Performance
Excellent Noise level
Innovative Installation method
70cm extensions included
Negative
Screws are sticking out
RGB implementation outdated
See-through plastic
NoiseBlocker eLoop X Lineup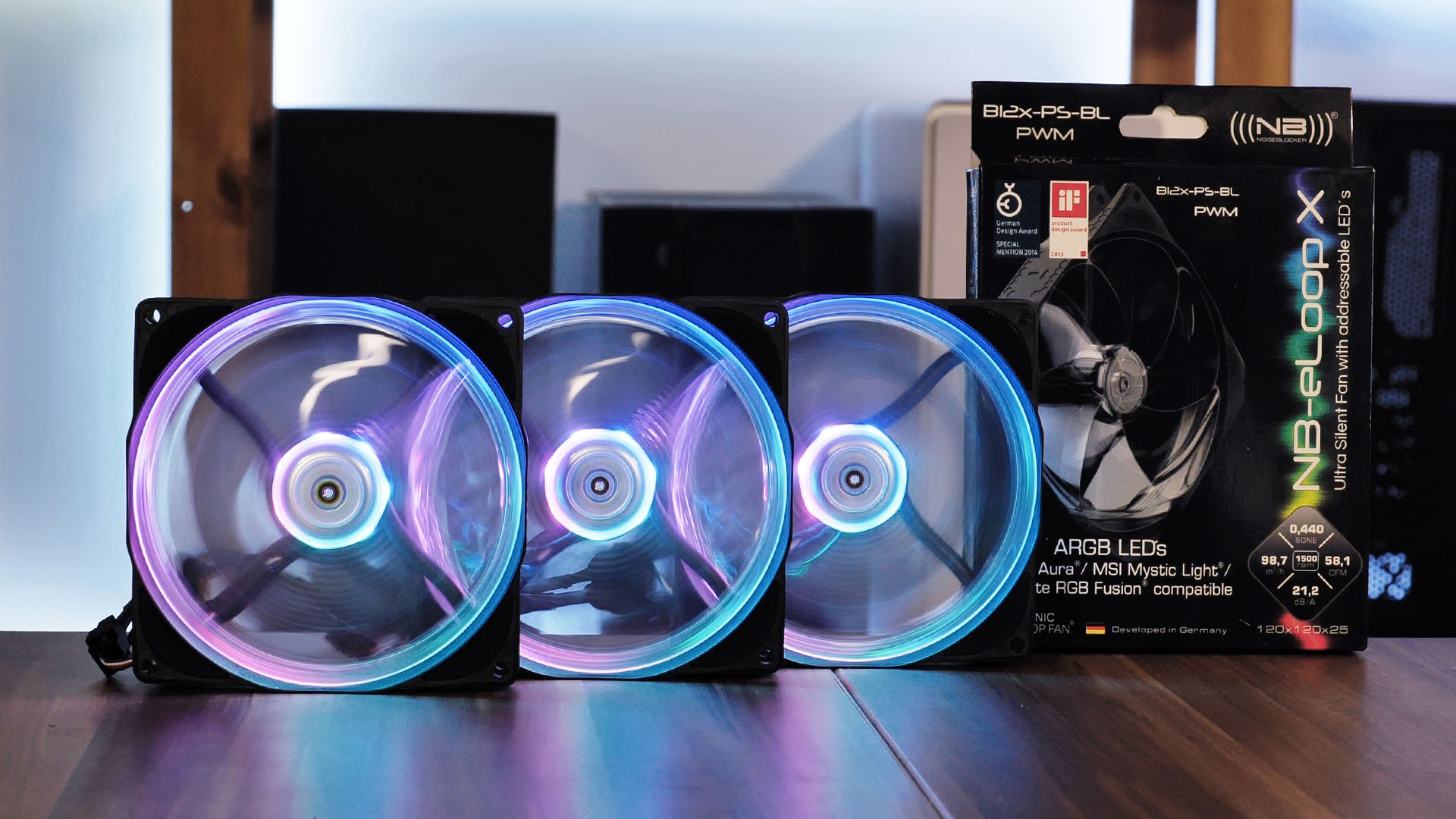 At a first glance, you might be irritated by the different versions available within the NoiseBlocker eLoop X Lineup. Let's break it down.
In total, there are 2 different Versions, the "B12X-PS" and "B12X-P", whereas the "S" in "PS" stands for silent.
The main difference between these versions is their max. operating speed:
B12X-P => Max. 2000RPM
B12X-PS => Max. 1500RPM
As you might expect, with the differences in rotational speed, these two Fans also come with differences in their Air-passthrough as well as noise.
Additionally, each of these Versions exists in a Black "BL" version, which features a Black Fan-Frame.
 As this review is focused on the "B12X-PS" in its Black version, everything that will be addressed and stated from here on applies solely to this exact fan.
What's in the Box?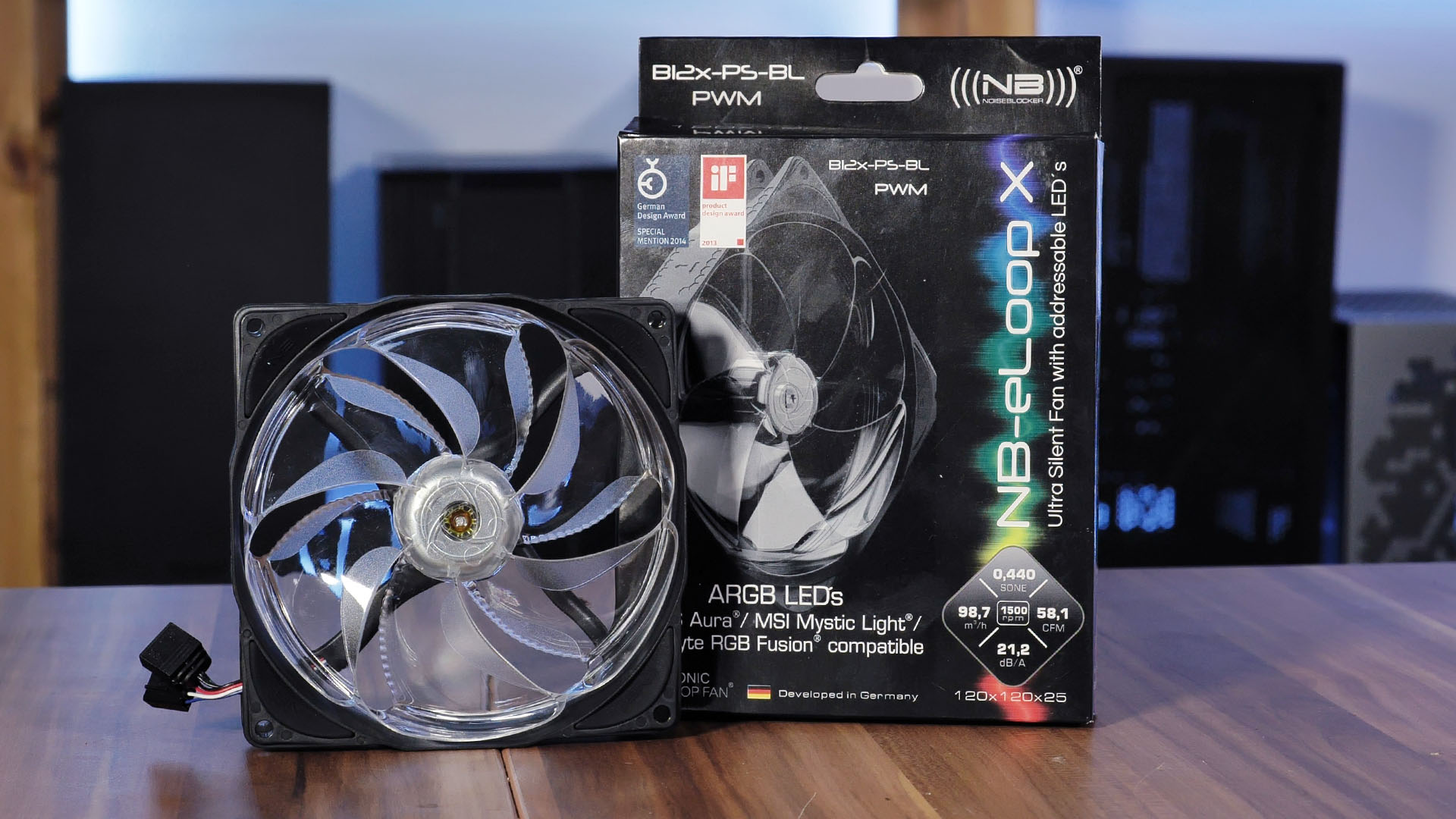 The unboxing experience of a NoiseBlocker eLoop X resembles any other fan. A black box that contains everything you need.
Once unpacked, we will find the B12X-PS fan, as well as a hand full of extensions.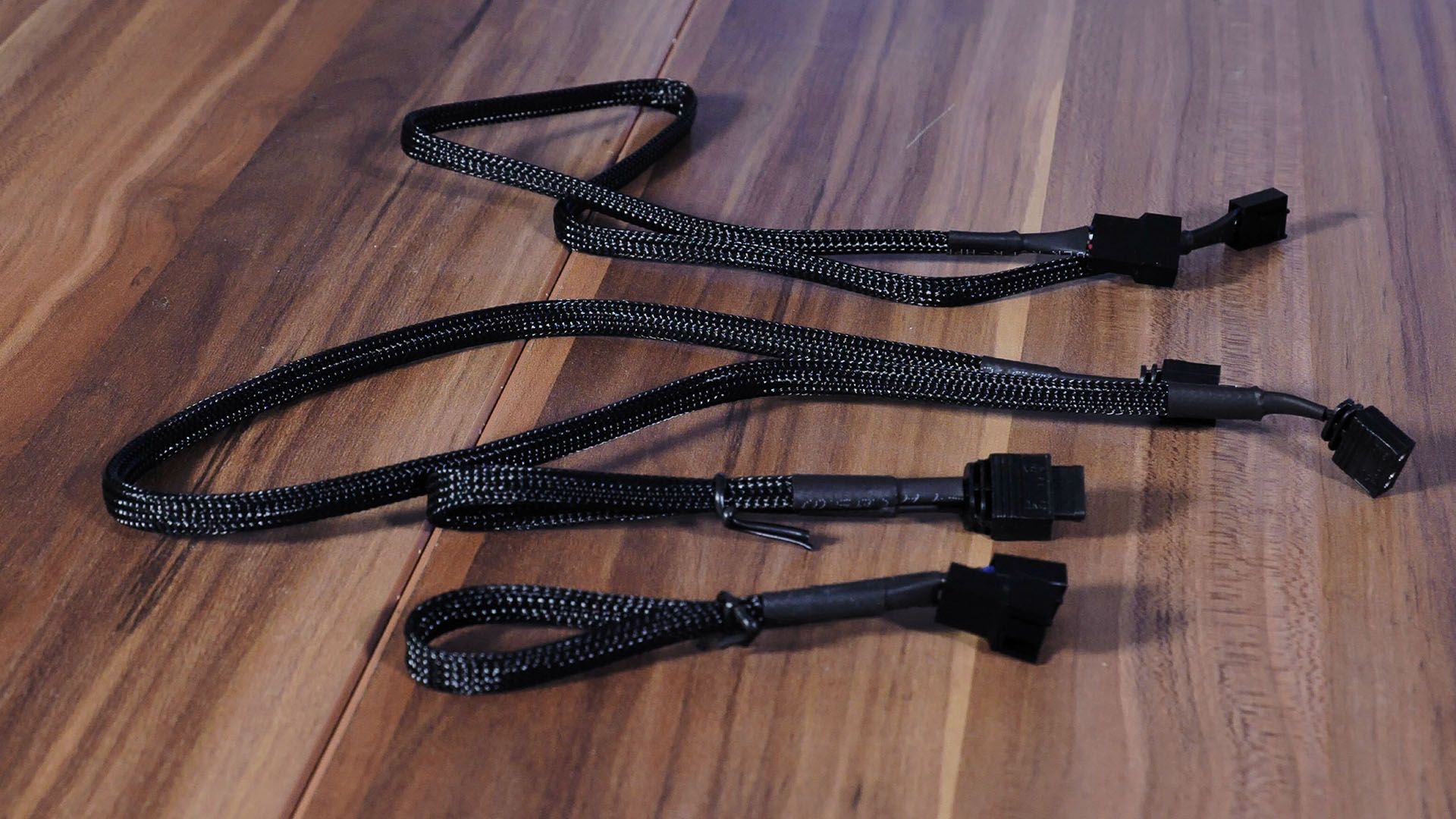 NoiseBlocker made sure to allow these Fans to be installed inside really big cases, as they included a 20cm and a 50cm extension cord for both the ARGB and PWM signal. Therefore, you can extend the wire to a total of 70cm, which is significantly more than we've seen with other fans.
Additionally, you will not find the usual Fan screws, as NoiseBlocker used an innovative ( for our experience ) new method of installation, which will be explained in-depth in the installation segment.
The Box itself features significantly more in-depth information than we have seen so far. From Airflow in different measurement systems to used materials, everything is explained to the last digit. As this list may be a bit too long to include in this review, we summarized the most important specs down below.
| | |
| --- | --- |
| Name | NoiseBlocker eLoop X B12X-PS |
| Size | 120x120x25mm |
| Speed | 1500RPM |
| Airflow | 58.1CFM |
| Static Pressure | 1.8002 mm/H2O |
| Noise | 21.2 dB |
| Connection | PWM |
| Bearing | Not specified |
| RGB | Yes |
| RGB Control | 3-Pin ARGB (Software) |
Installation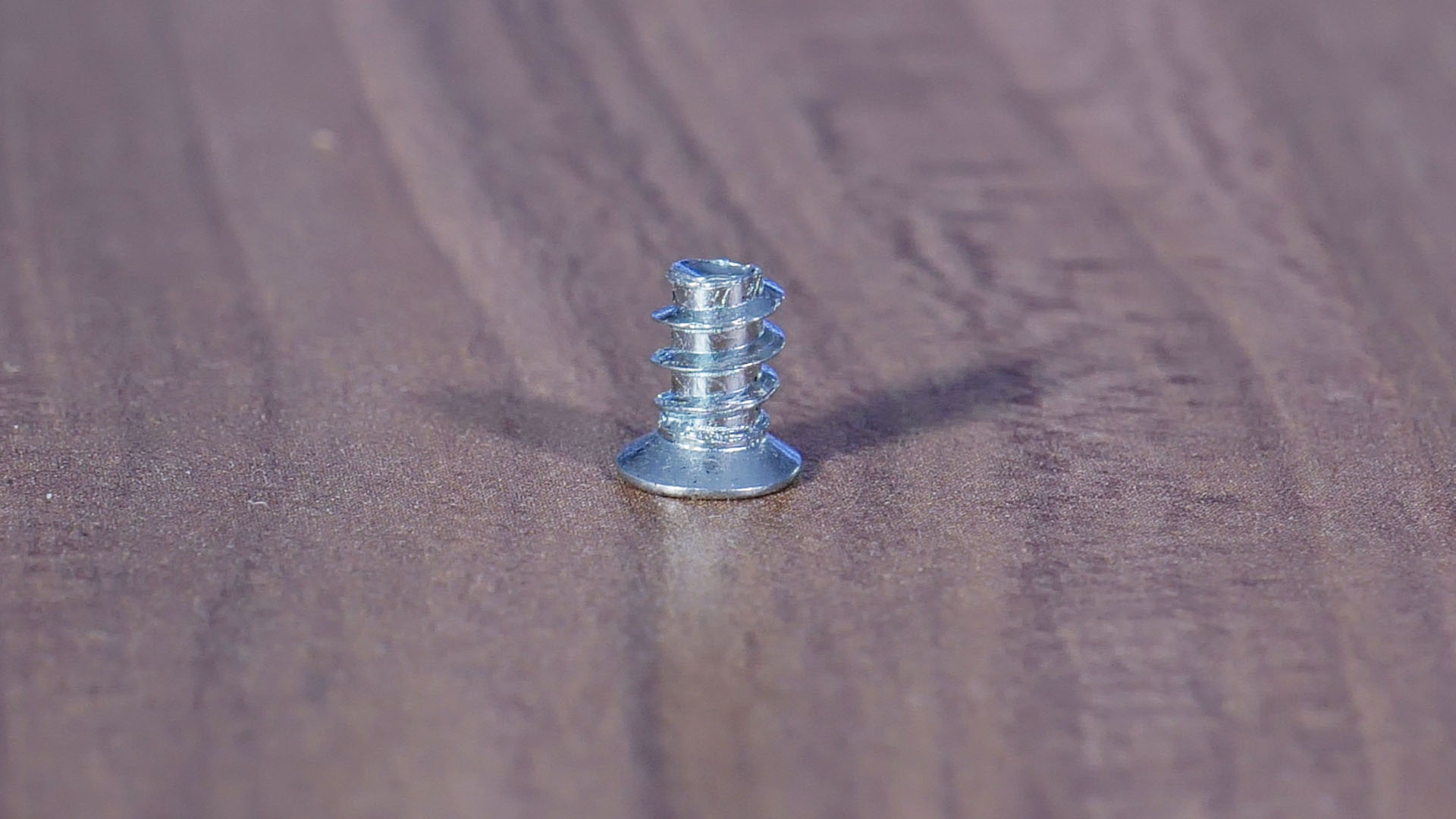 The installation method that NoiseBlocker includes with their eLoop X is quite unique.
Instead of the ever-so "loved" self-threading screw, NoiseBlocker includes 4 M3 threaded rods, a couple of rubber nobs, and 4 M3 nuts.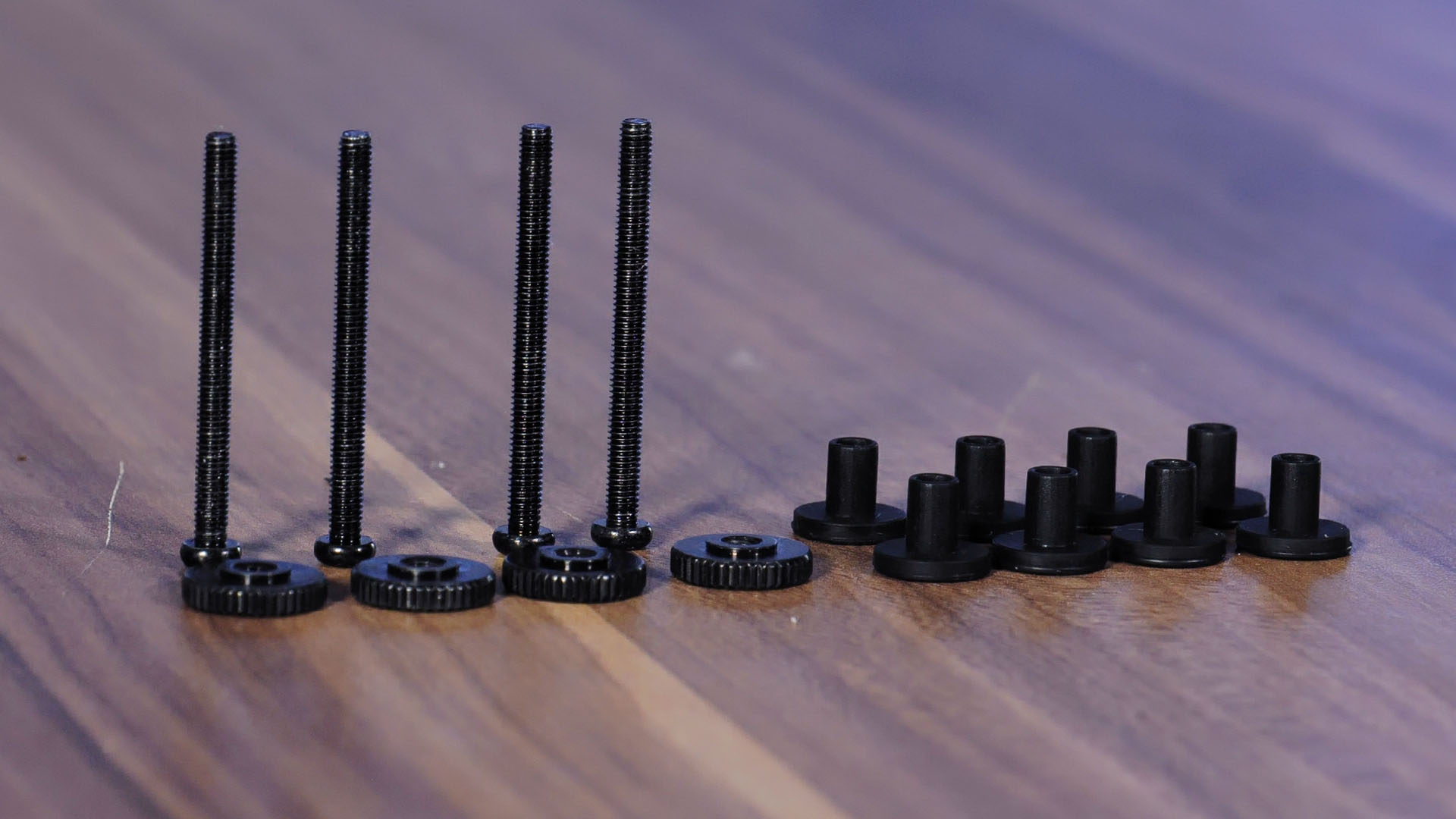 4 of these rubber nobs should be pressed into the holes of the fans frame ( the side that will be on the inside of the case ) while the other 4 nobs should be pressed onto the threaded rods. Now, the rods can easily be slid through the fan whole of your case and through the fan frame, until they stick out on the other side. In order to permanently fix them, you can now screw in the nut from the other side.
This installation method comes with a couple of major advantages compared to what we are used to. Not only does this - not force you to apply any force, as mounting a big amount of fans can be (almost) counted as a fitness session, but it also makes sure that every screw is in evenly. Something that is not always granted, a slight hick-up in the initial turn, and the screw will permanently be crooked.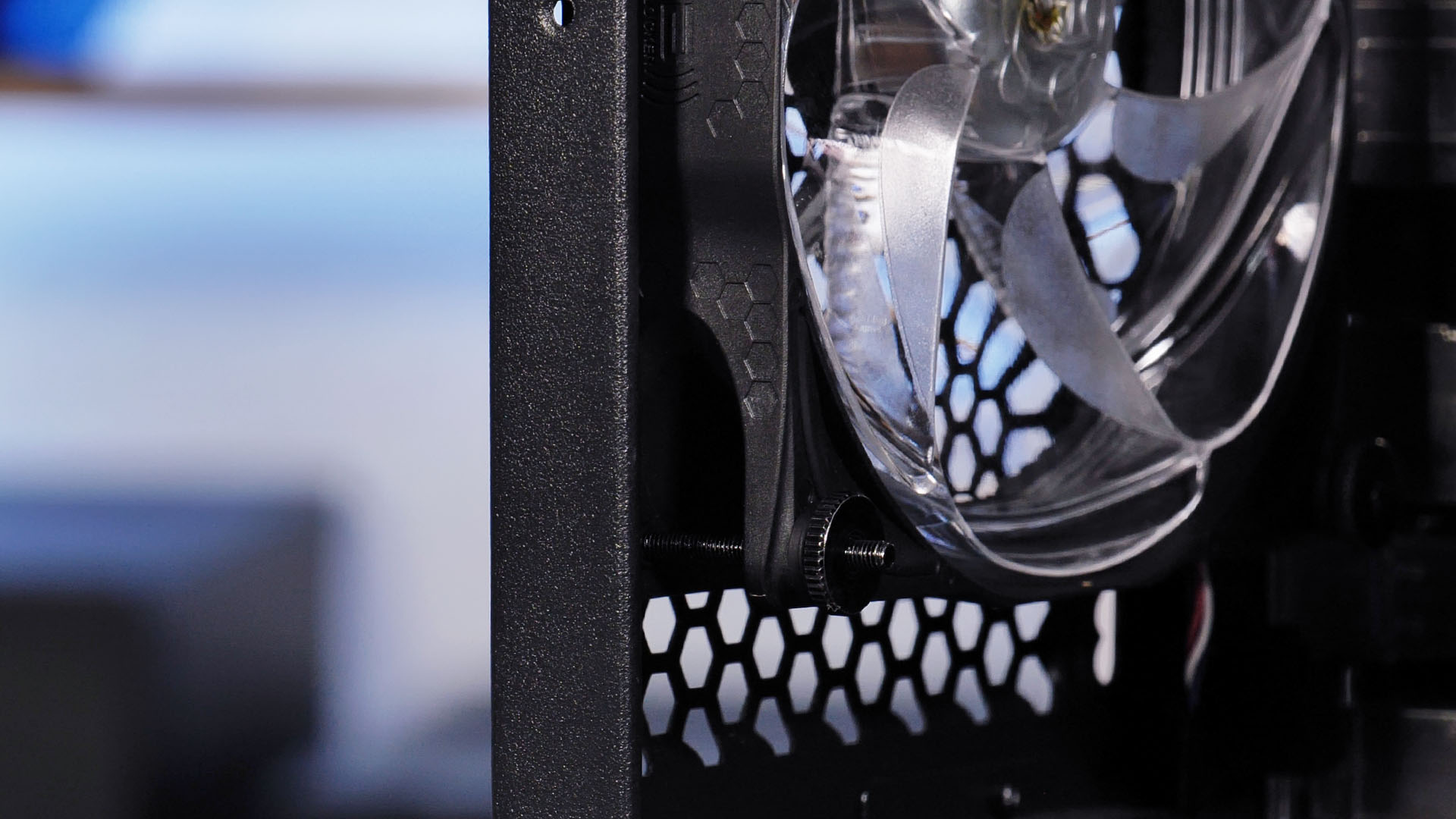 But the most important advantage is that this does not create any damage to the fan's frame. Even if the thread created by a normal fan screw is not seen as actual damage, installing the fan multiple times, will eventually lead to a frame that is incapable of holding to another screw due to the repeated creation of threads. 
This method, however, allows for potentially infinite installation attempts without any repercussions.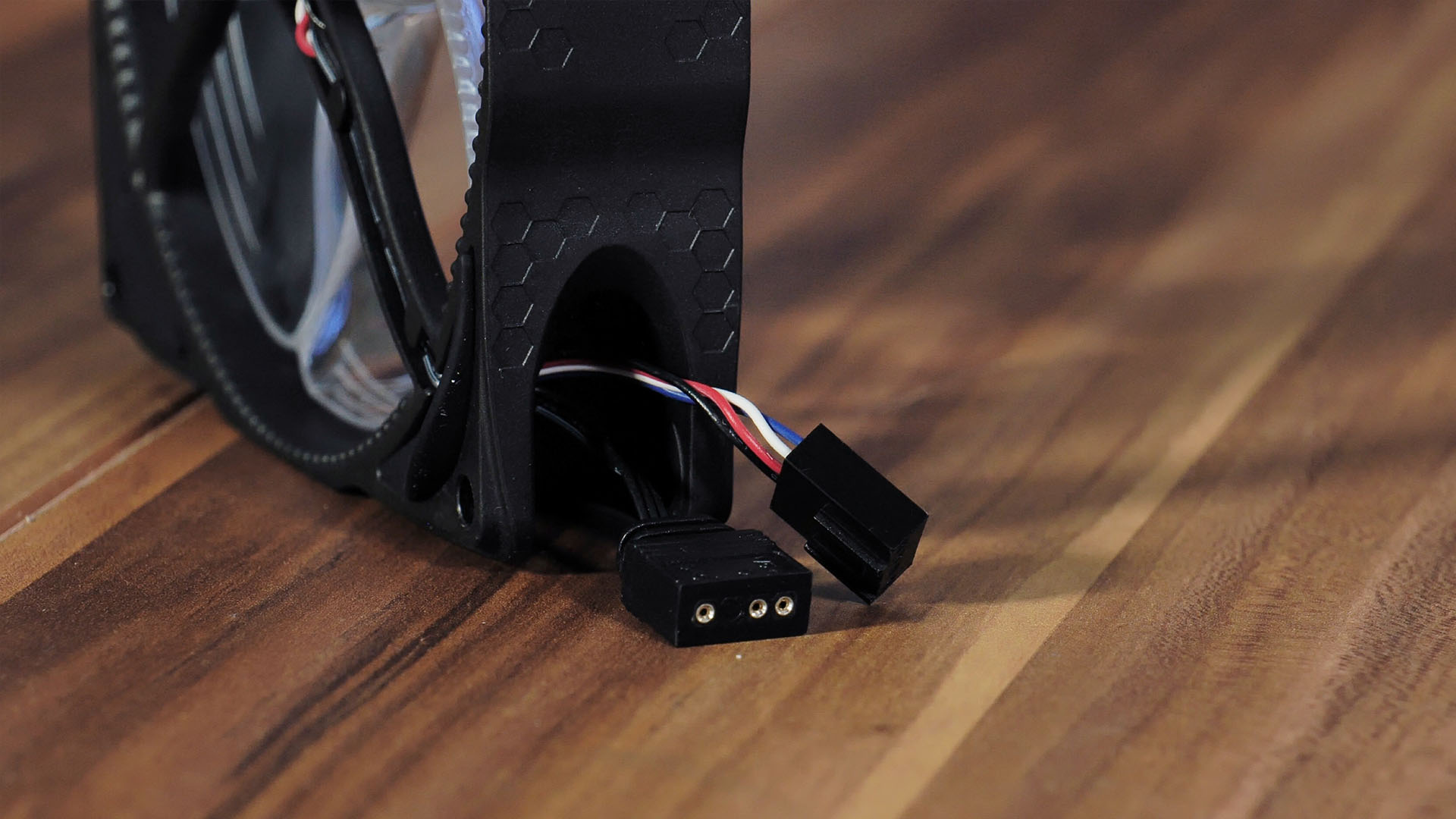 Once the Fan is mounted, connecting it is as standard as it gets. Both the PWM and 3-Pin ARGB connections are available right at the frame. Therefore you need to use either the 20cm extension, 50cm extension, or both, in order to attach both connections to your mainboard.
Appearance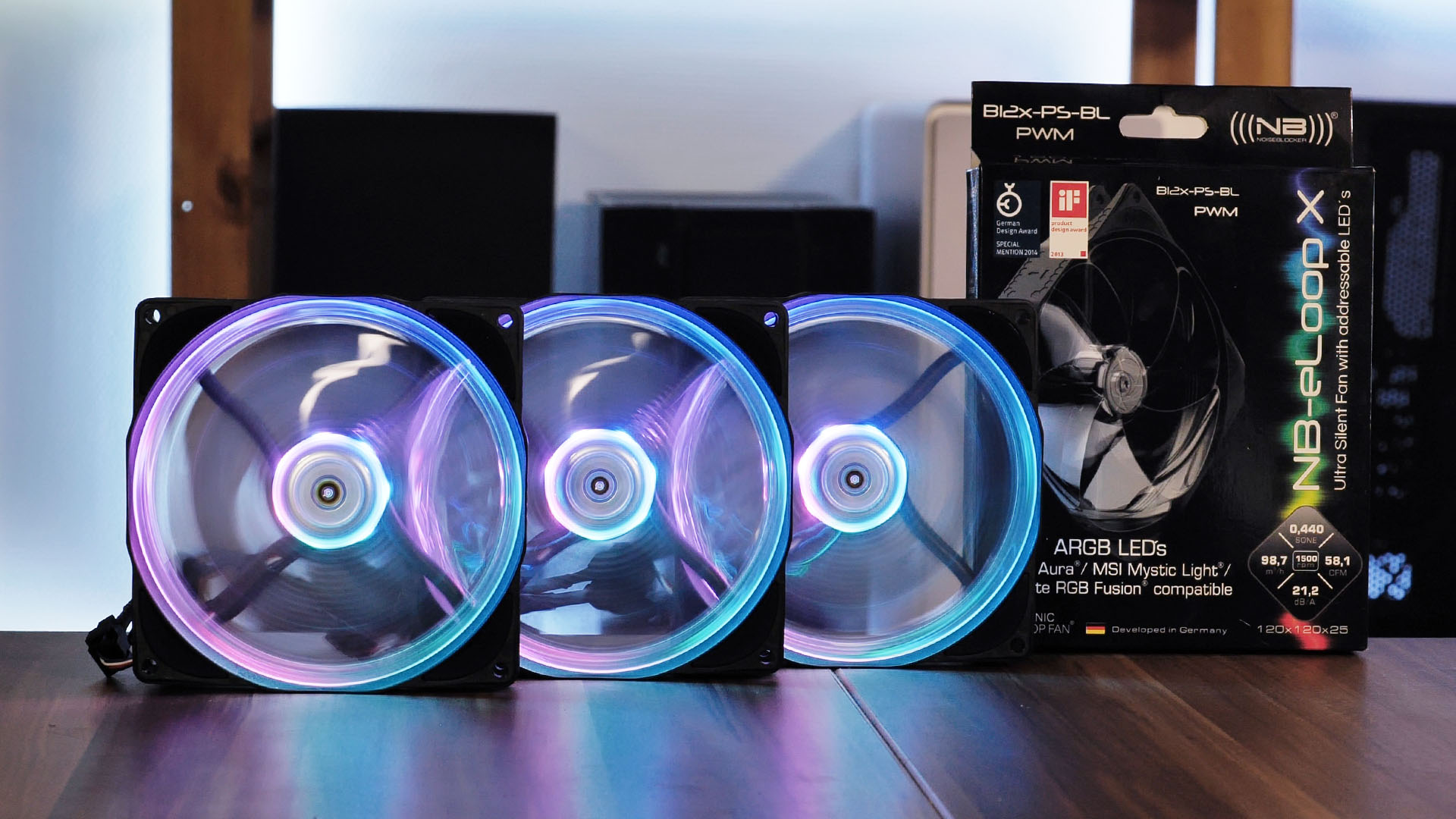 The NoiseBlocker eLoop (x) series is distinguishable to other Fans from a mile away.
By following the "Bionic" concept, NoiseBlocker included a vast amount of optimizations, which should lead to better, quieter, and cooler performance.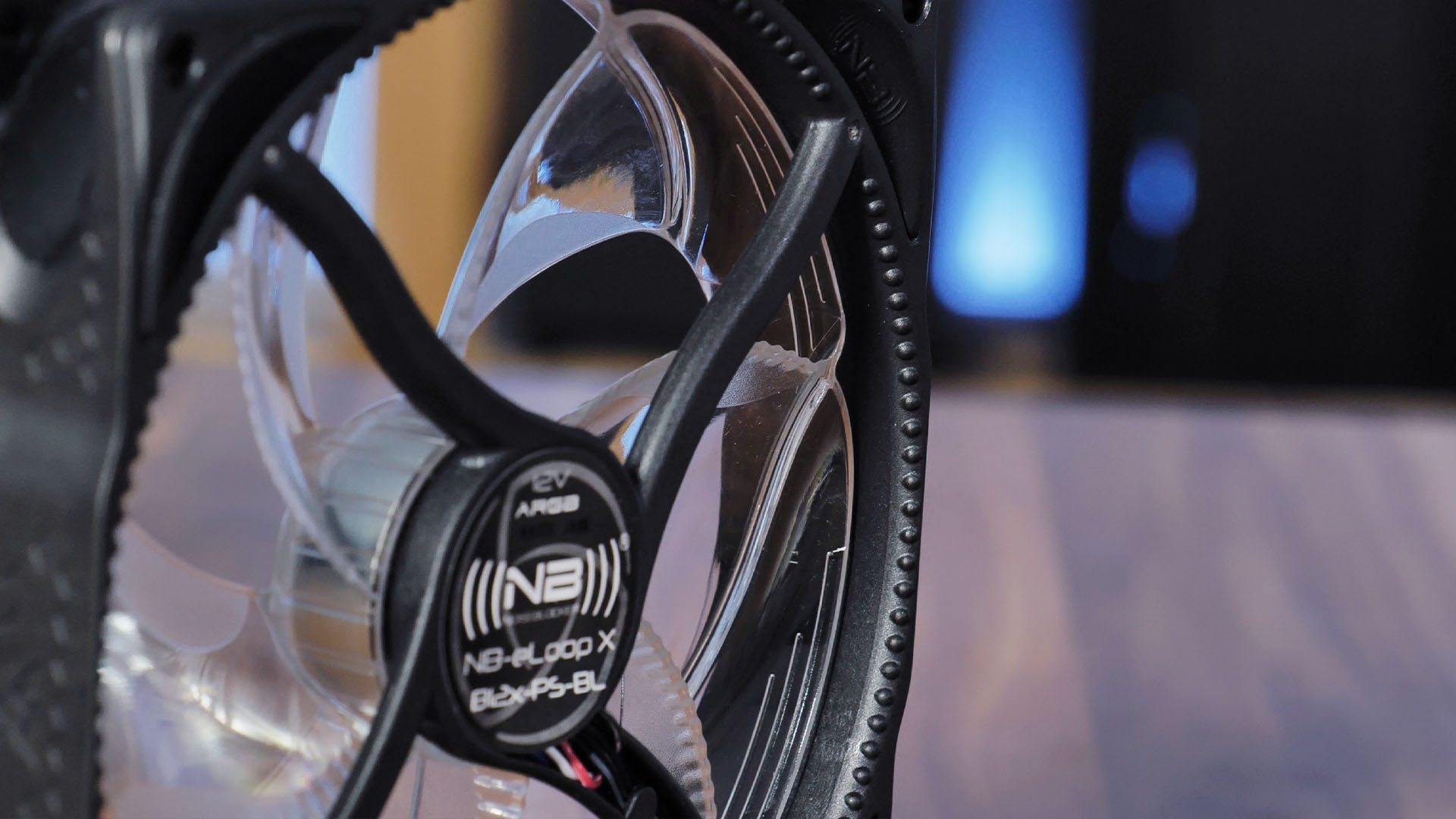 There are numerous changes that NoiseBlocker included, some of which we may not even be aware of. Nevertheless, we tried to summarize every optimization that we could spot:
Fan Wings are attached by an outside ring
Fan Wings have an out-sticking piece at their end
The backside features little cuts
The backside of the Fan frame has slight cuts
The Fan ring has a slight bend to the inside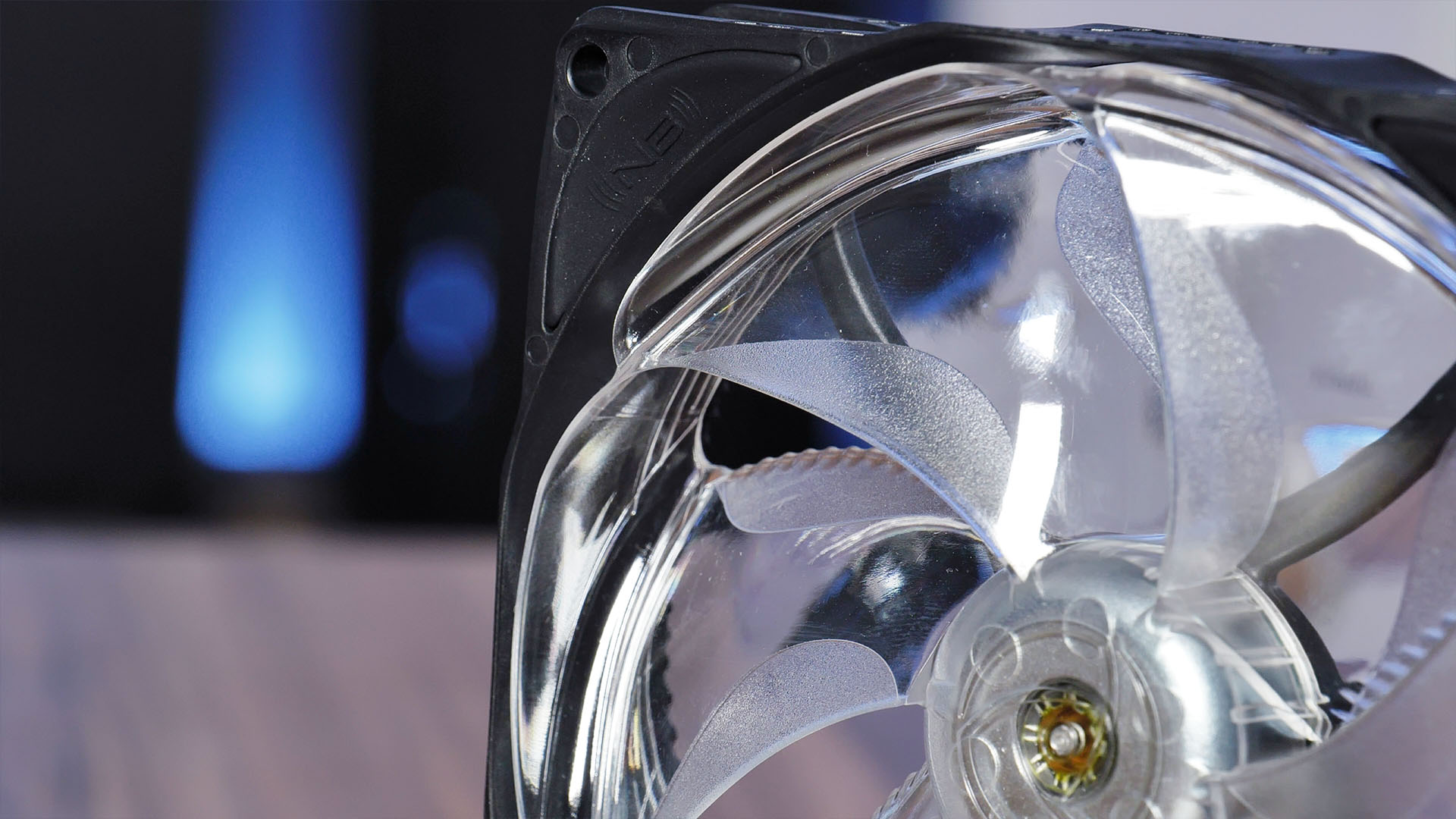 If all of these "bio-optimizations" can really deliver the expected results will be discussed in the Benchmark section below.
But we cannot ignore the main reason why these fans have been released as a successor to the original eLoops... the RGB.
Nosieblocker included 7 LED's in the Fan center which is shining towards the outside ring.
That being said, unfortunately, we were not amazed by their implementation.
Not only does the usage of clear see-through plastic as the main material makes the fan feel and look cheap, but it also allows to see the LEDs with a naked eye.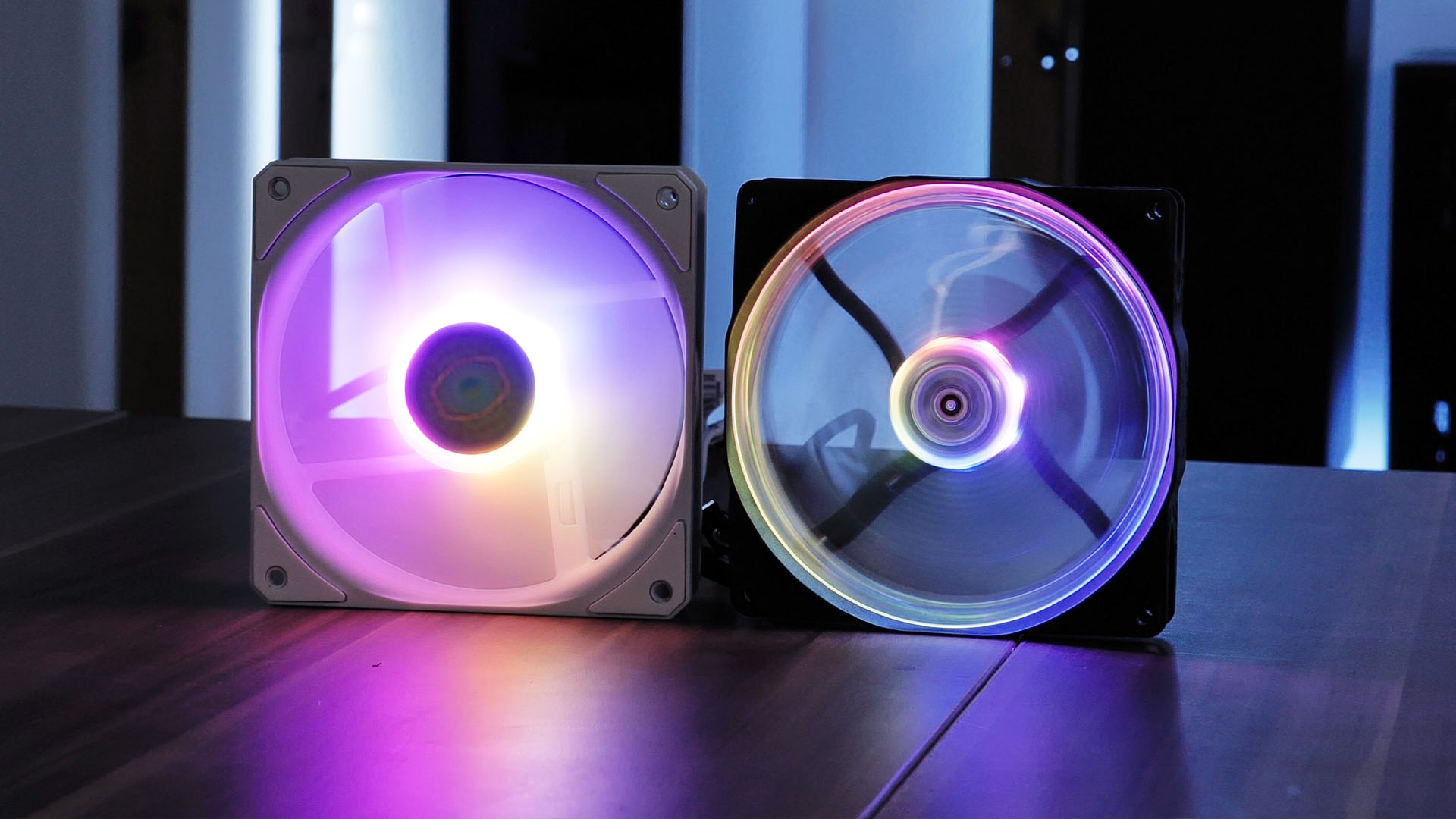 In general, the RGB functionality was not well implemented, and compared to similarly priced RGB fans, the eLoop X's are multiple years behind.
Benchmarking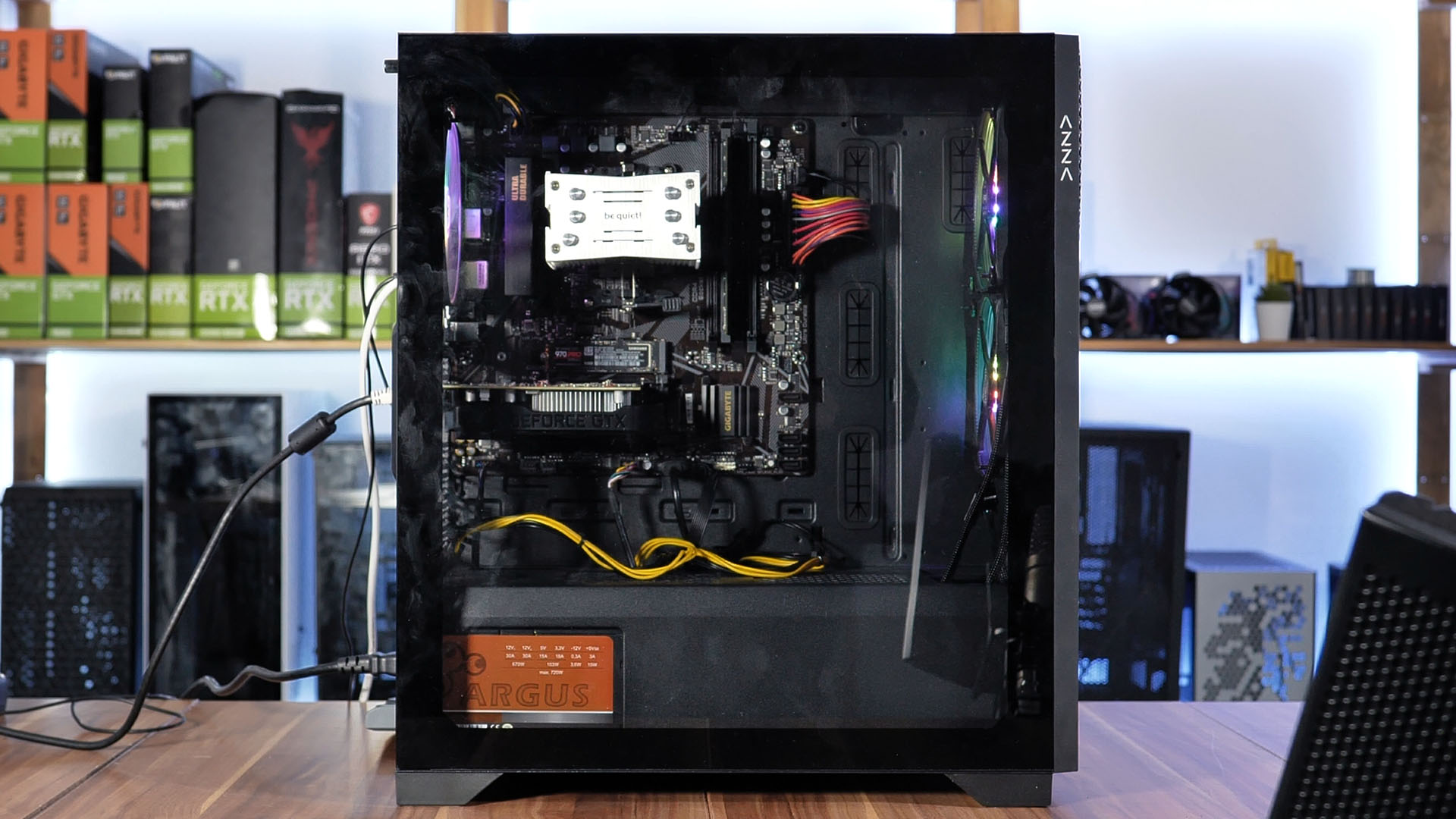 In order to Benchmark the eLoop X B12 in their 1500RPM speed, we repeated our Standard Test and compared them to each of our other Fans.
The Benchmark consists of an Azza Hive Case, an AMD 3600x locked at 3.26 GHz (1.1vcore), and a Palit RTX 2060s.
In order to exaggerate the Results until we can see differences between the fans, we use a Be Quiet Pure Rock Slim without any fan.
By doing so, we can use the CPU Temperature as an accurate measurement as the CPU temp now only relies on the Air that the Case Fans are pushing into the Case.
As usual, the Azza Hive got 2 Fans in the Front as Intake and 1 in the Back (or top if 140mm) as exhaust.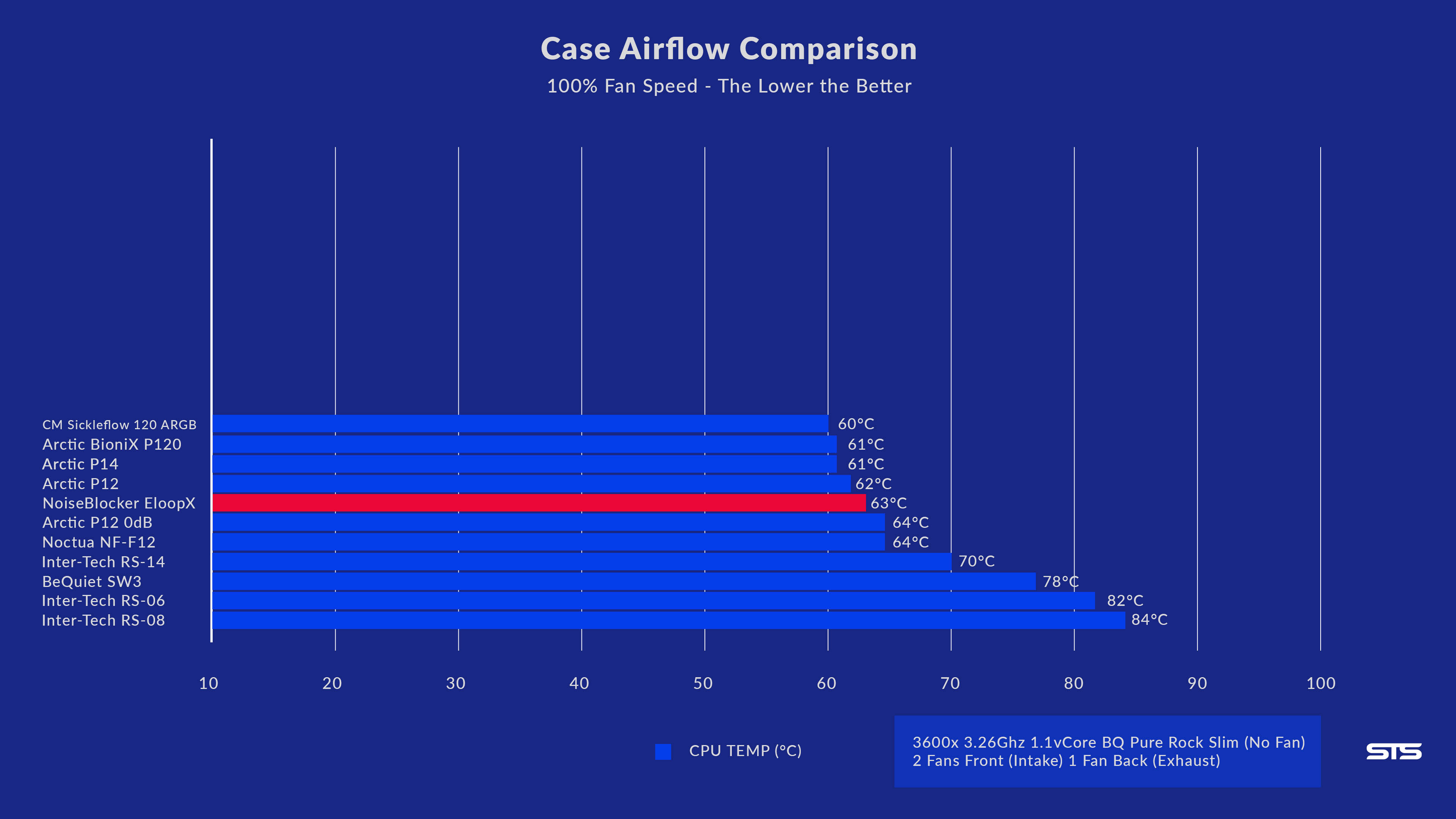 After 30 minutes run of Heavy load at 100% fan speed, the eLoops's kept the 3600x at 63°C.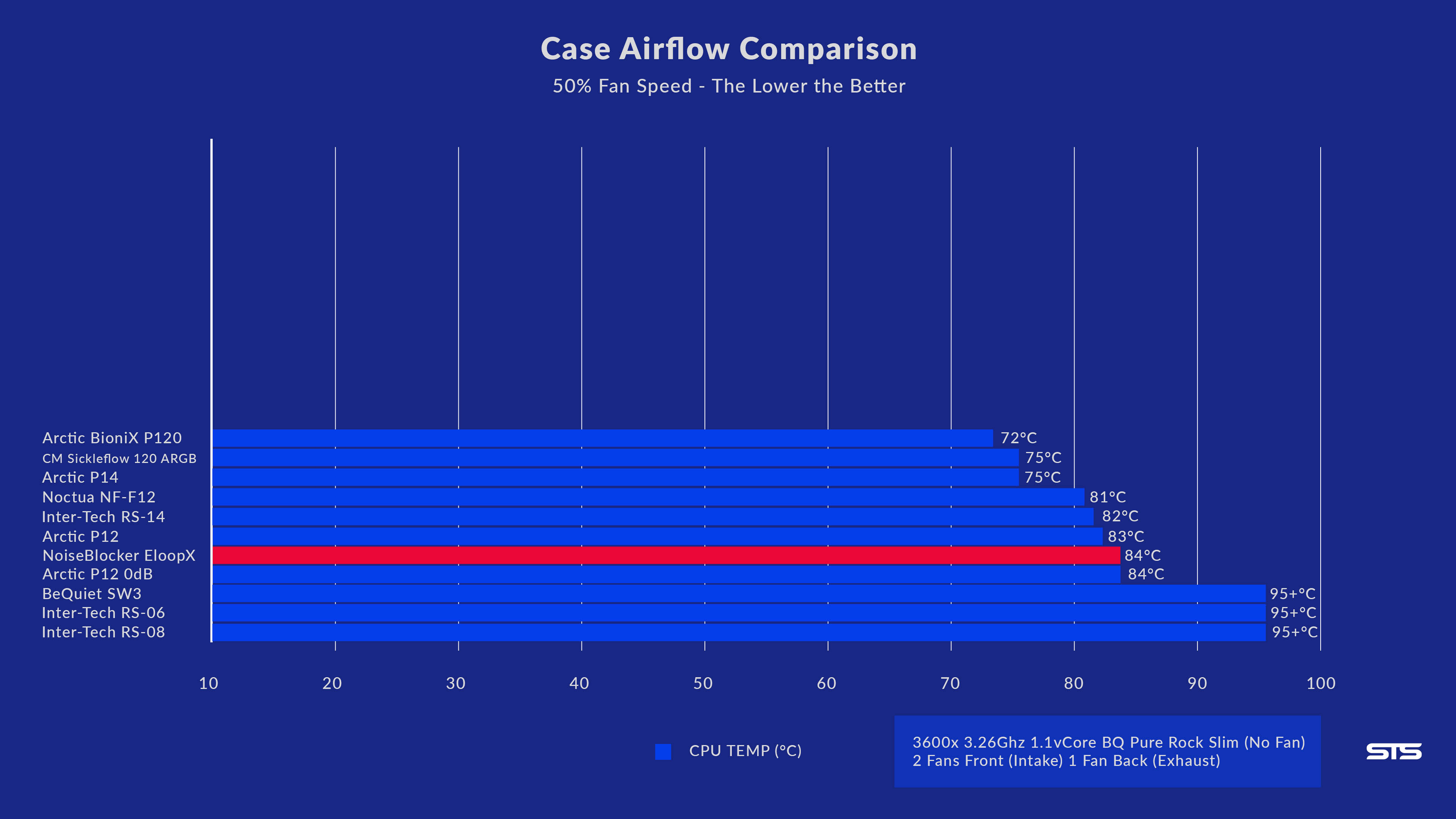 Letting the fans run at 50% fan speed, made the 3600x heat up to 84°C.
Looking back at the results, the eLoop X did not dominate the Benchmark list. Nevertheless, they are still able to deliver very solid results, just very slightly behind the Arctic P12. Therefore, we are quite happy with the results, though not amazed.
That being said, the main focus point of these fans is their noise. Unfortunately, we are not able to explain how they sound in words, but that's why there is a video attached at the top of this page. But to spoil a bit, they are, by a small margin, the quietest fans we've seen so far. Additionally, there is an interesting detail about the sound which is also featured in the video.
Conclusion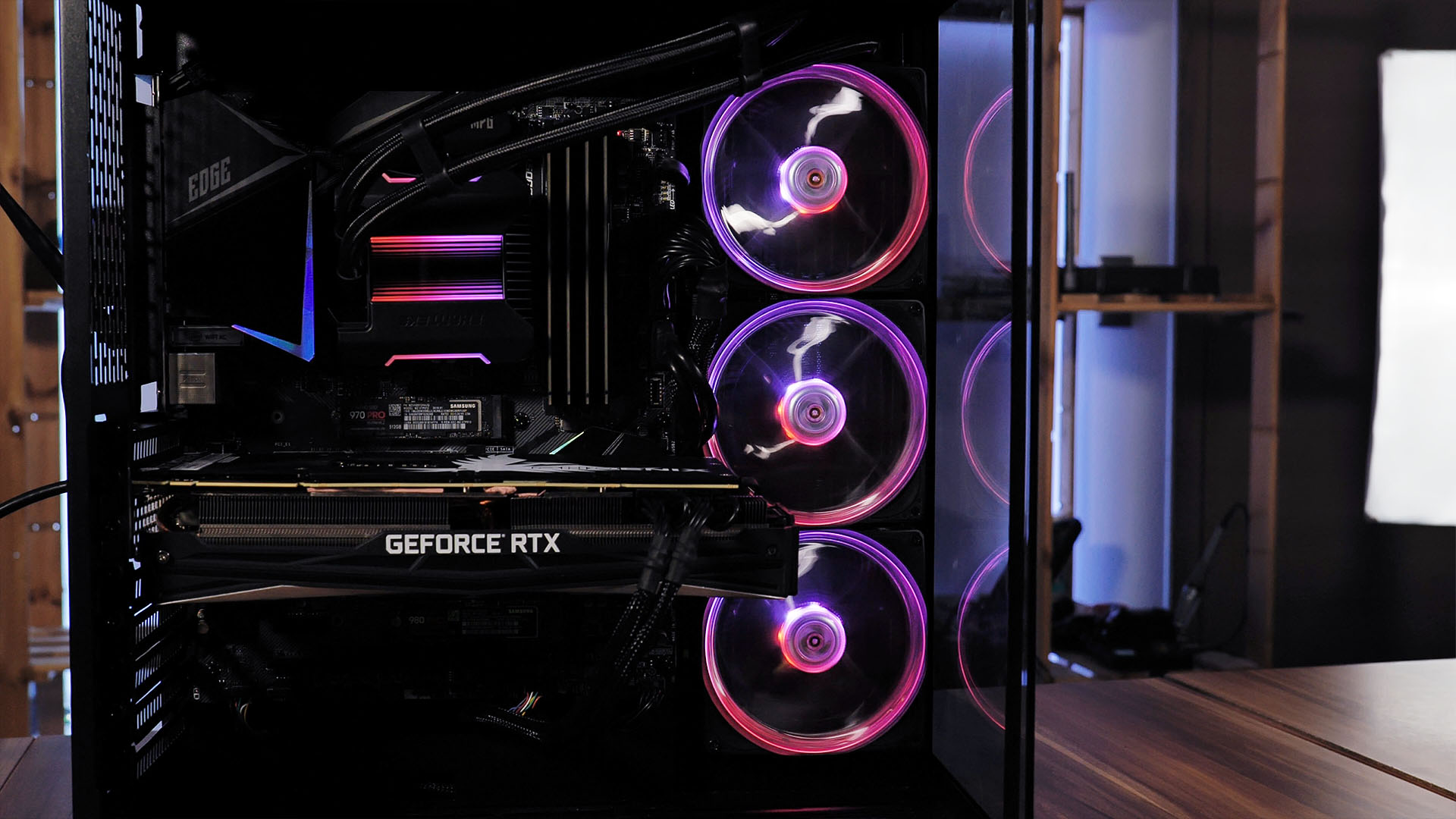 In general, we think that NoiseBlocker's "Bionic" way of creating fans is quite interesting. Even if it's impossible to determine which optimization had which or how much effect, we are sure that the summary of these changes makes the fan what it is.
Performance-wise, the fan is solid, noise-wise it's outstanding.
But unfortunately, this can not be said about its main selling point, the RGB implementation.
With clear see-through fans, the fan looks and feels cheap, while the actual LEDs are visible from a mile away.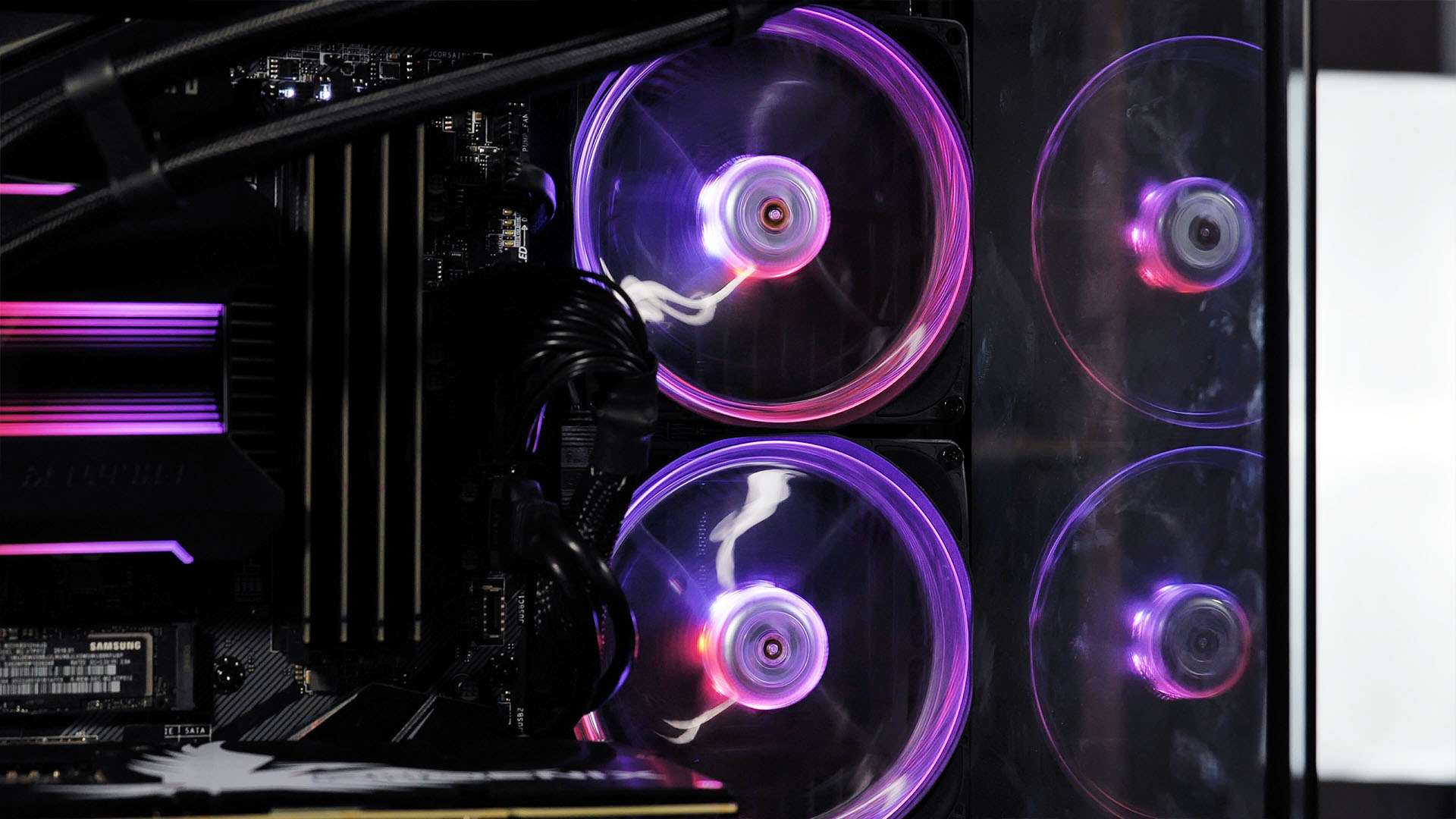 This issue could have been prevented by simply using white-milky material instead. Something that the competition has figured out years ago.
Such a change would make the fan look significantly better, while also providing a higher-quality look and feel.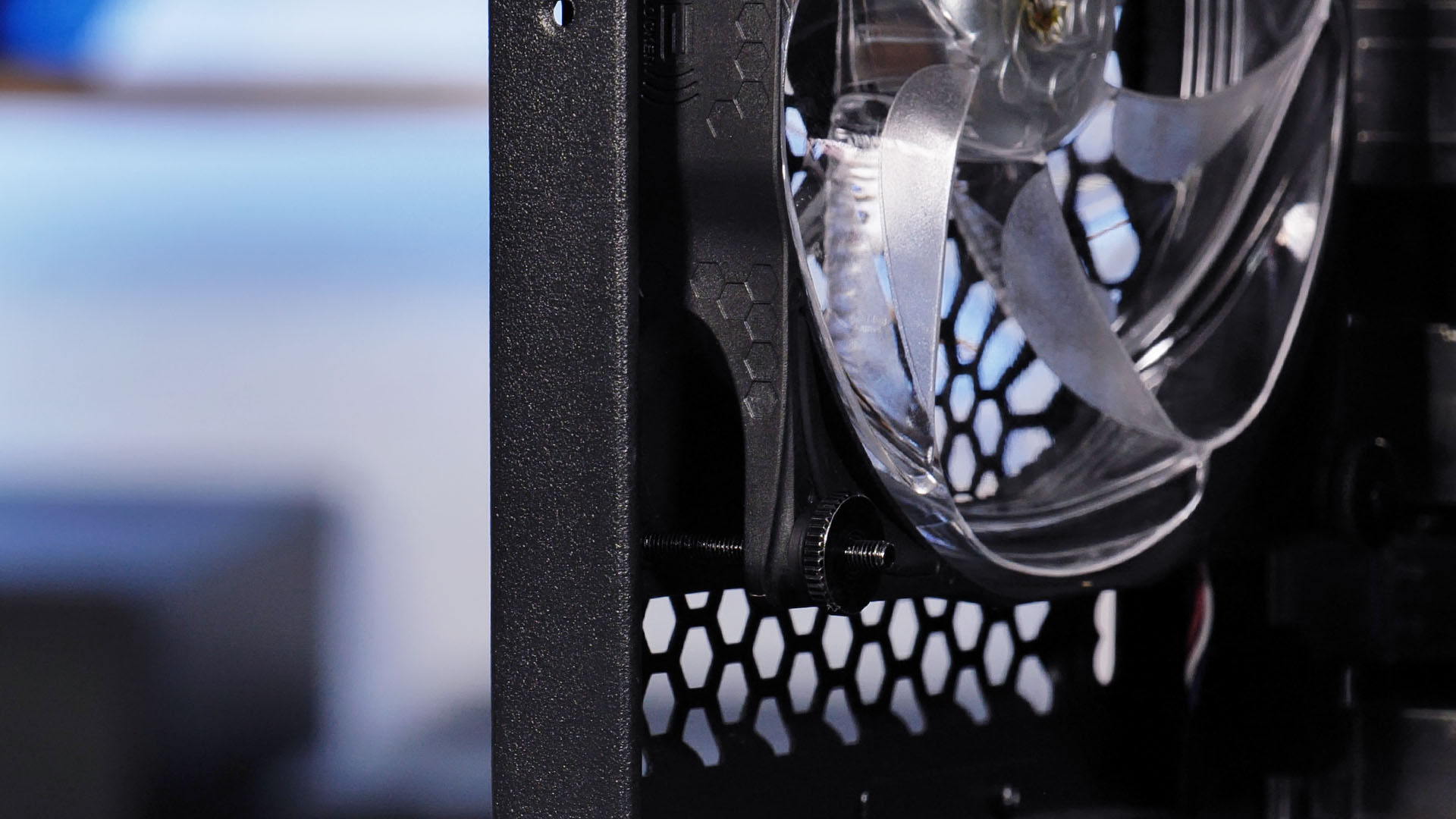 The included mounting method is not just simple, but also brilliant. As of today, we have only seen 3 different mounting approaches, this being the most logical, easiest, and long-living. 
We just had a little catch. The included M3 rod is sticking out just a tick- too much. This may create compatibility issues with other components, which could have been prevented by shortening the rod by just a cm.
As of writing this review, the eLoop Xs are available for around 27€ or 29$ in the US.
That being said, the original Fans are around 10€/$ cheaper. Comparing both fans, the only difference seems to be the LEDs, which we found to be poorly implemented.
Therefore we cannot recommend the X version of the NoiseBlocker eLoop lineup but suggest to fallback to the original eLoop series, as it is cheaper, better looking and similarly performing.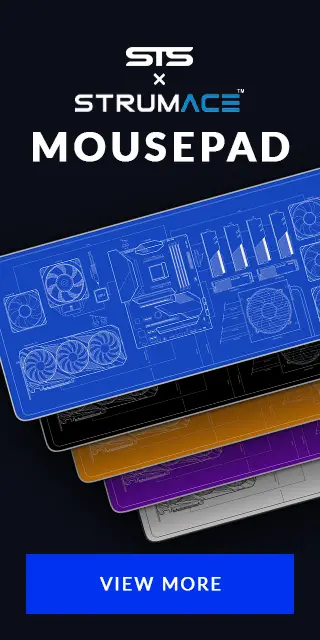 Top Reviews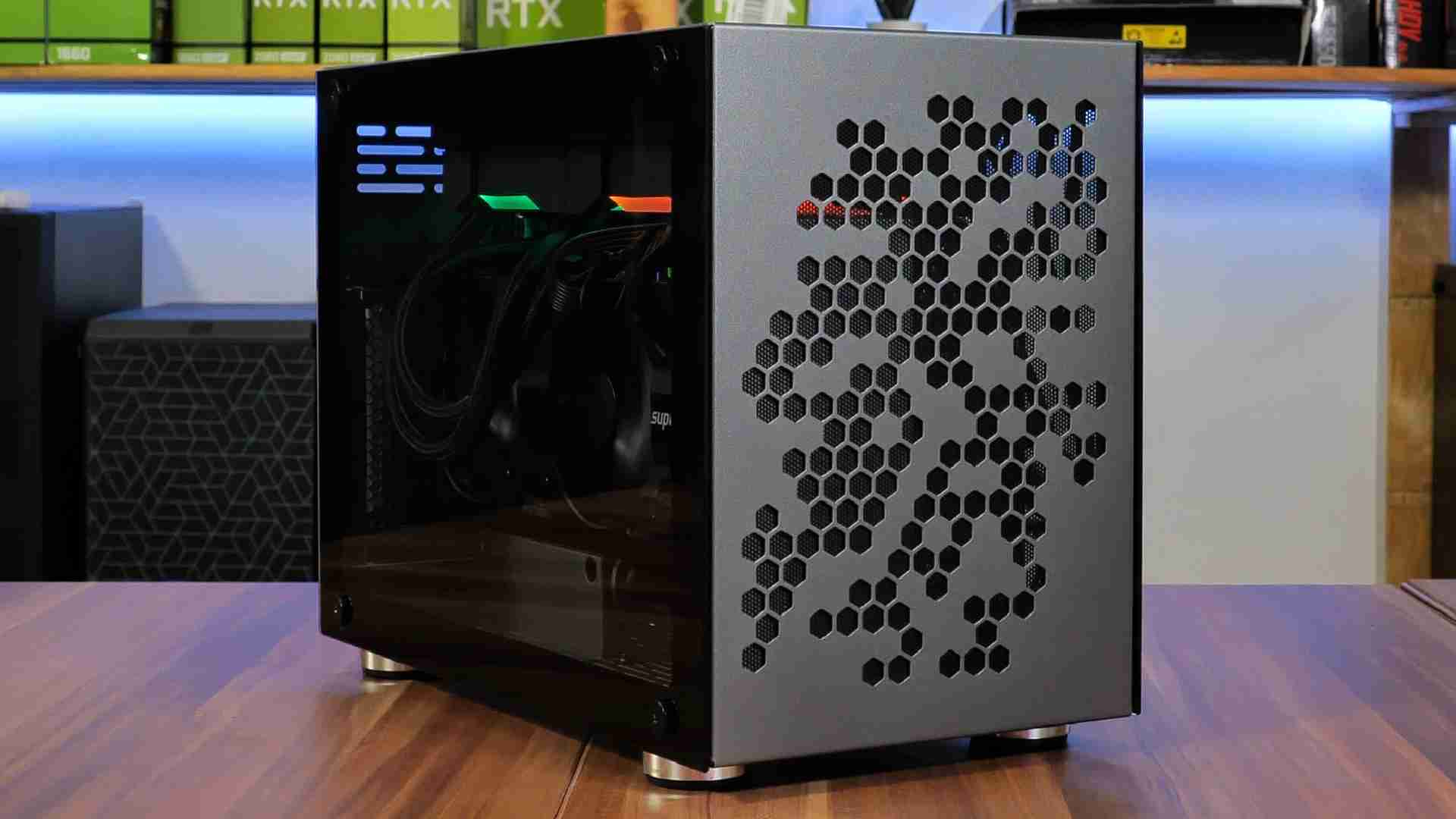 Kolink Rocket Heavy
There are many things where the rule "Bigger is better" applies. But not for PC Cases! Meet the Kolink Rocket Heavy, a 16l PC
Read More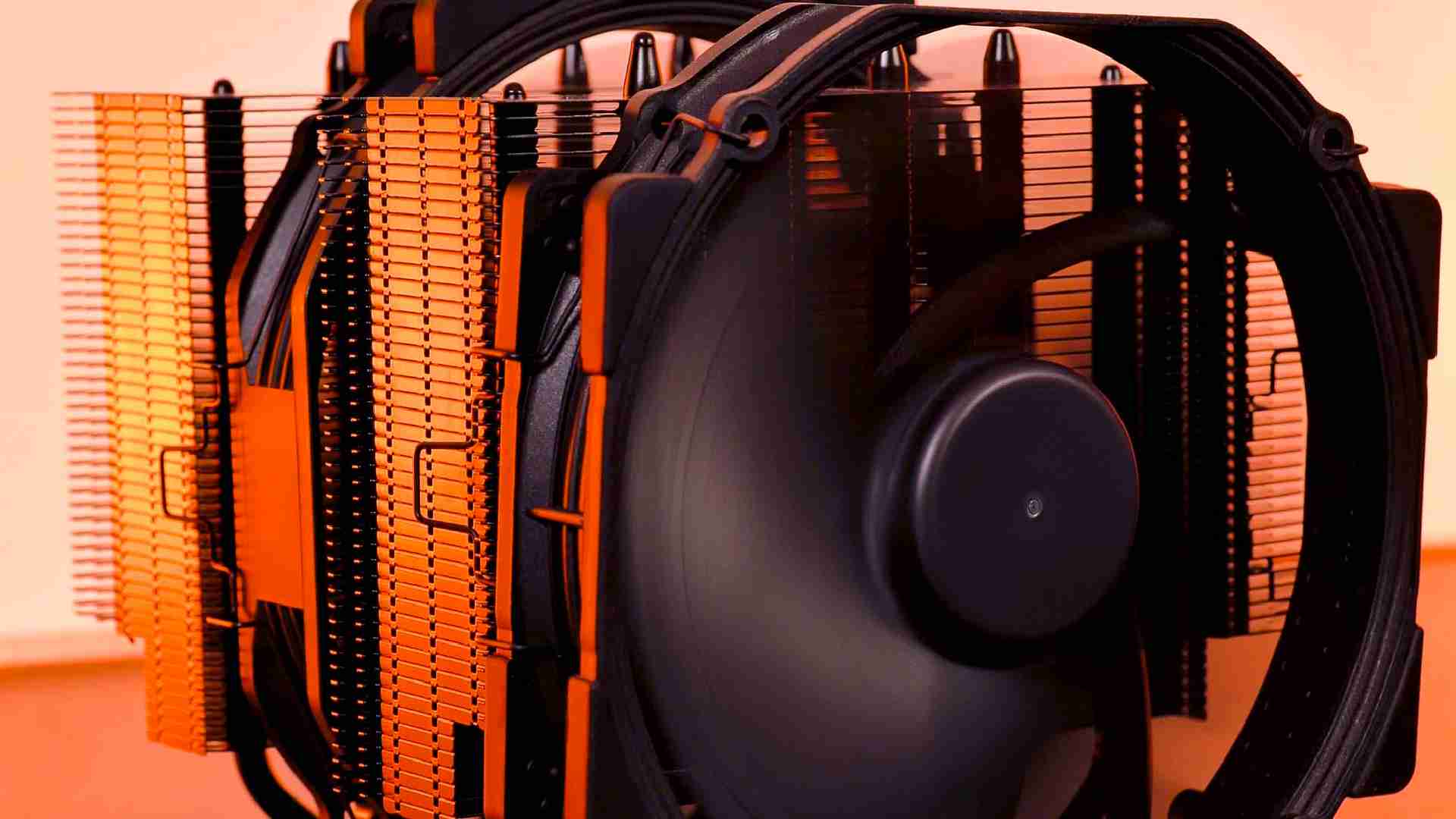 Noctua NH-D15 Chromax black Review
When it comes to PC Cooling equipment, Noctua is definitely one of the most known and most important companies. With their bi
Read More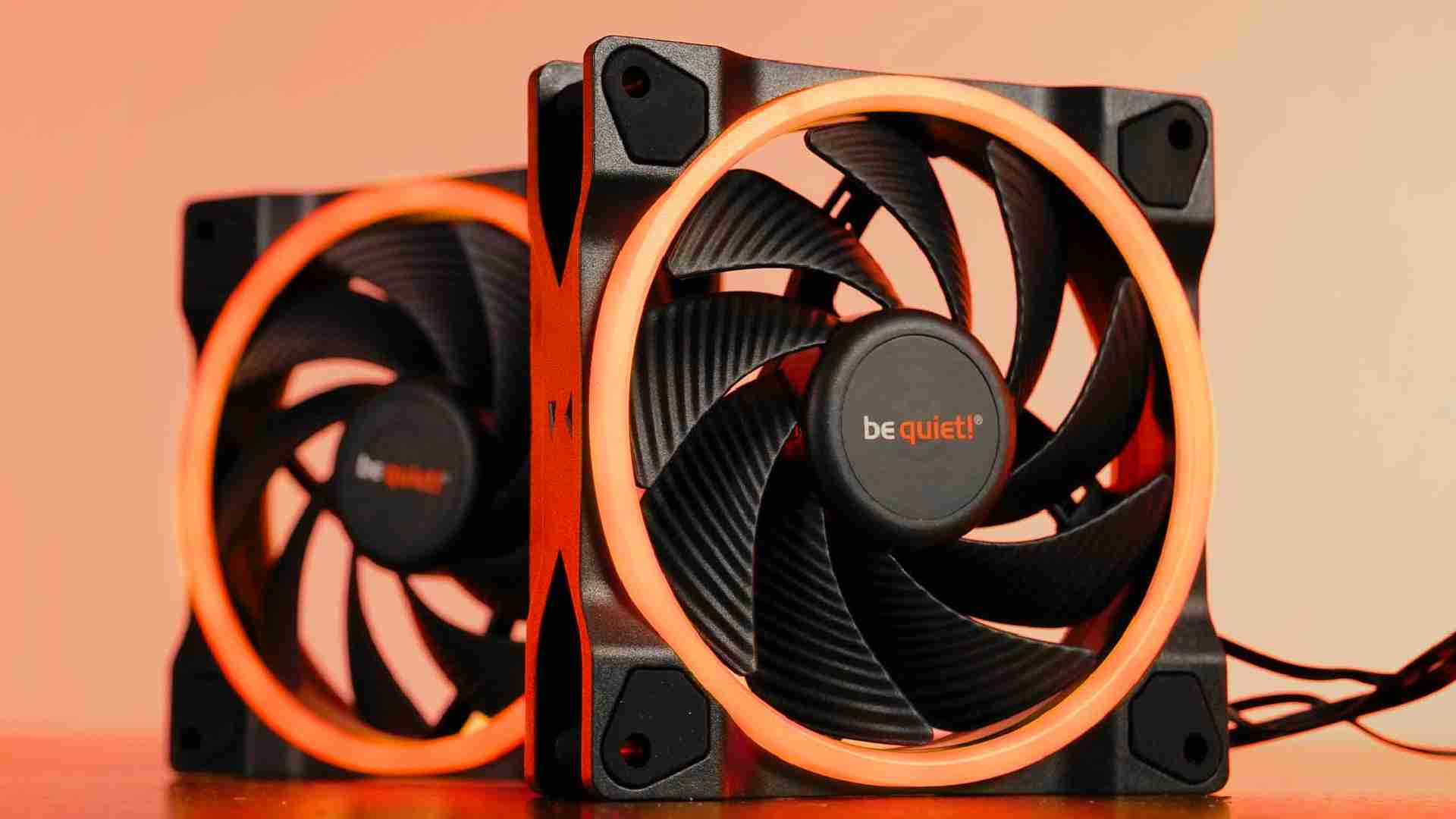 be quiet! Light Wing 120 High Speed Review
After many years of pure blackness, be quiet! finally went RGB. With the newest Light Wing PWM High-Speed, be quiet! tried th
Read More
Recommended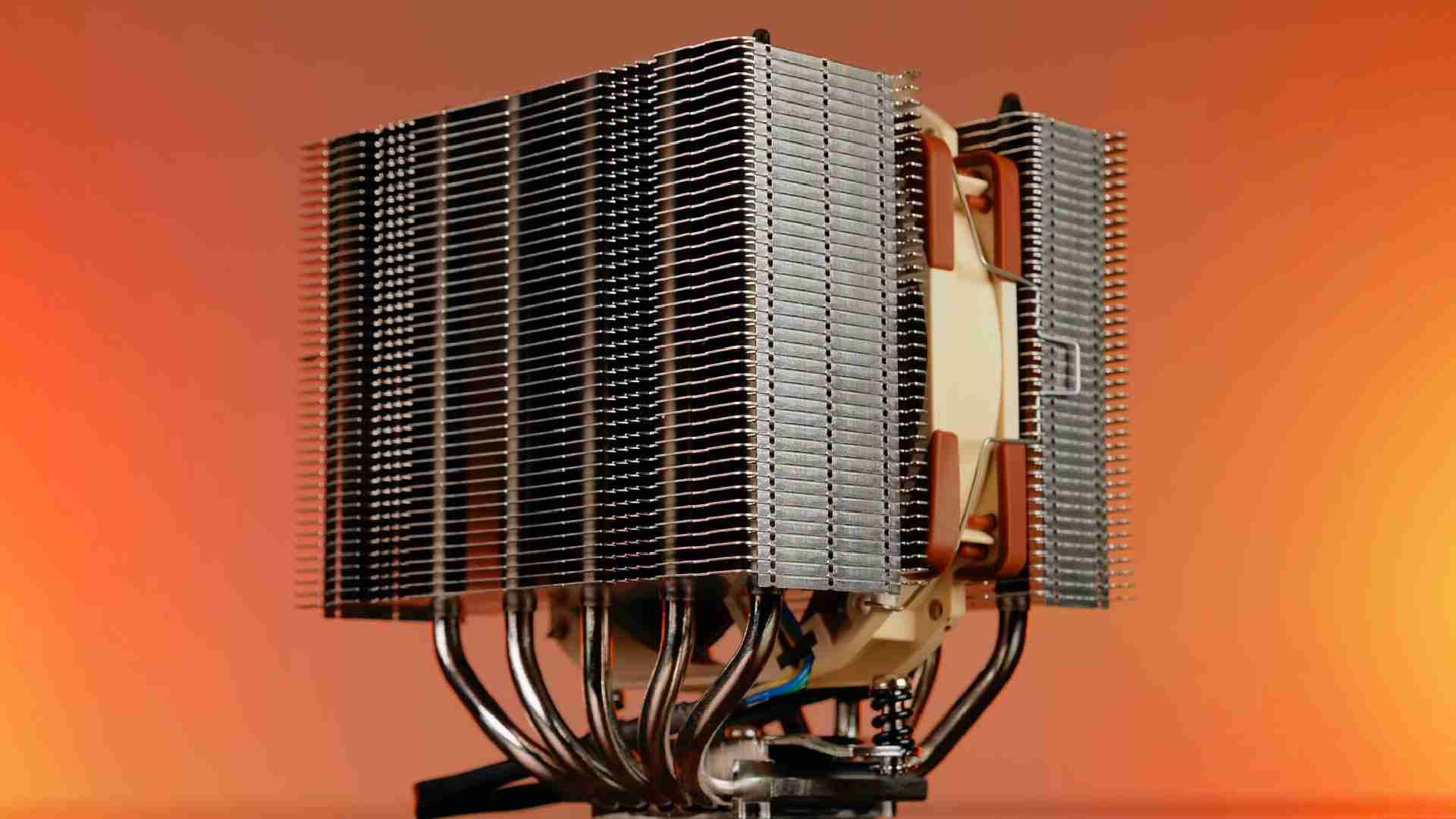 Noctua NH-D12L Review
Noctuas new NH-D12L promises the best of both worlds. Not only is it supposed to compete with industry-established models suc
Read More